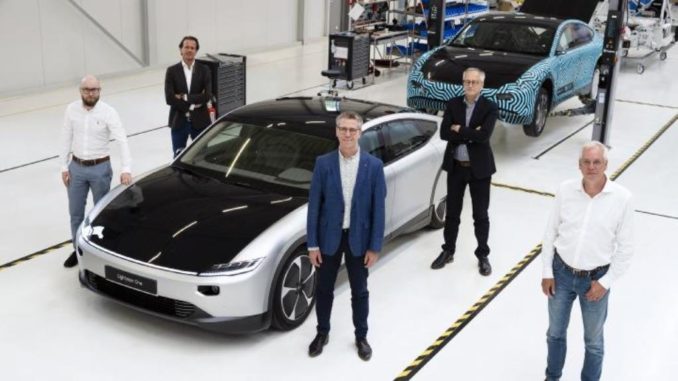 The Lightyear One will be produce by Valmet Automotive, that signed a contract with Netherland based technology company Lightyear.
The Lightyear One model features a unique energy-efficient design with integrated solar cells to eliminate the main concerns for electric cars, charging and range. Lightyear recently achieved an important technology milestone by driving 710 km of range with its Lightyear One prototype car, demonstrating the long-range performance and validating their in-house developed technology and the production is scheduled to start in 2022 in Uusikaupunki, Finland. The Lightyear company was founded in 2016 and employs currently more than 200 employees.
Co-operation with Lightyear meets perfectly Valmet Automotive's ambitions for new vehicle manufacturing, as the company's strategy focuses on e-mobility and emphasizes sustainability.
Valmet Automotive is an EV pioneer, with the first EV in series production already in 2009. The co-operation with Lightyear will lead the company to the cutting-edge of EV manufacturing technology and knowhow.
The manufacturing contract will be for a limited, exclusive series of model Lightyear One. The production requires a new, model-dedicated assembly line, and the production is scheduled to start in the first half of 2022.
Source: Valmet Automotive