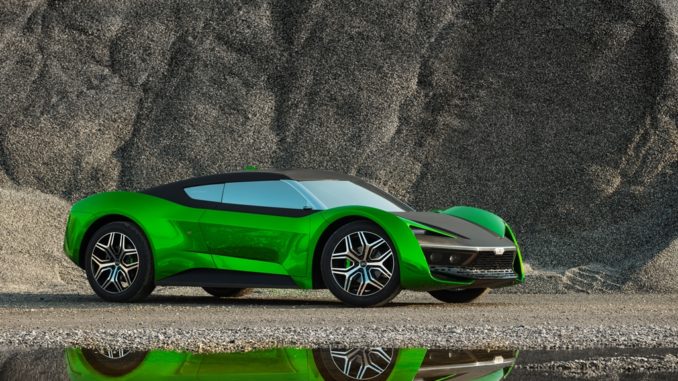 GFG Style of Fabrizio and Giorgetto Giugiaro unveiled three concept cars, two of them as a world preview at the GFG Style Headquarter in Moncalieri, Turin – Italy.
In just 4 years of business, GFG Style has demonstrated great creative and manufacturing talent: in fact, 7 concept cars have emerged from Fabrizio and Giorgetto Giugiaro's creativity in the global stylistic scene, demonstrating a significant and growing request for stylistic consultancy from a global automotive clientele.
The new ones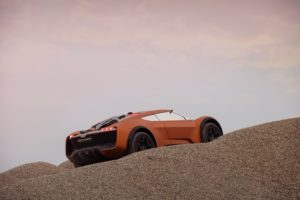 Unveiled at the Riyadh Motor Show last November, the first novelty is the futuristic Vision 2030 electric all terrain Hyper Car, a zero-emission four-wheel drive prototype, designed for the Saudi Arabian roads, which reveals the eco-friendly cars of the future in its contents.
The first world preview is the evolution of the 2030, which is called Vision 2030 Desert Raid: the name highlights the architecture and the off-road vocation of a possible four-wheel-drive Grand Touring car,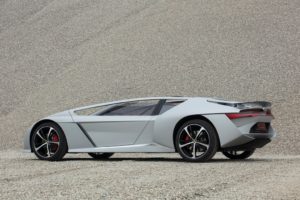 capable of taking on demanding routes with even more ease. An extreme, distinctive, spectacular, zero emission Hyper SUV. Aimed at a sport-oriented and demanding public.
The third novelty, always as a first world preview, is the Bandini Dora Barchetta, which is fully electric, 4-wheel drive, powered by 2 electric motors with a total of 400 kW on its two axles. A hedonistic, open, two-seater car, designed for outdoor leisure, a quintessential of sports cars manufactured by Bandini in the 50's.
Source: GFG Style