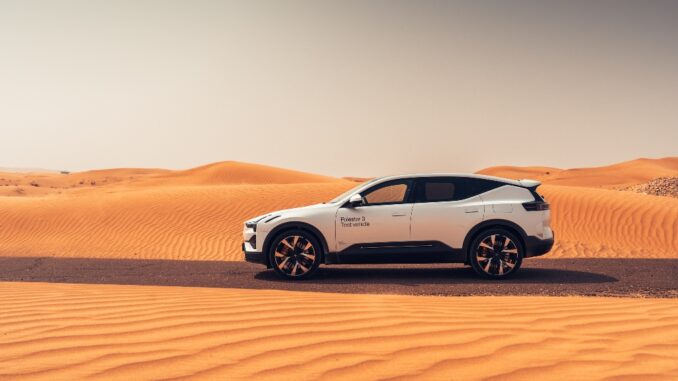 Development of Polestar 3 continues at pace and is nearing completion, after two weeks of extreme hot weather testing in the United Arab Emirates.
With production planned to start in the first quarter of 2024, Polestar will soon have three models on the road, including the two new SUVs, Polestar 3 and Polestar 4.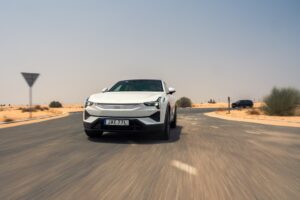 Following its global dynamic debut at the 2023 Goodwood Festival of Speed in England, Polestar 3 prototypes headed to the UAE in August with a development team of engineers to fine-tune the climate system in the hottest of environments. The expedition took place in the urban metropolises and deserts surrounding Dubai and Abu Dhabi in temperatures up to 50 degrees Celsius (122° F), and is one of several extreme weather tests that Polestar cars undergo during development.
Selected Polestar Spaces across 27 markets now feature Polestar 3 prototype display cars which are available for customers to explore. These will be followed by test drive cars in 2024. Polestar 3 is already available to buy online at Polestar.com.
Source: Polestar