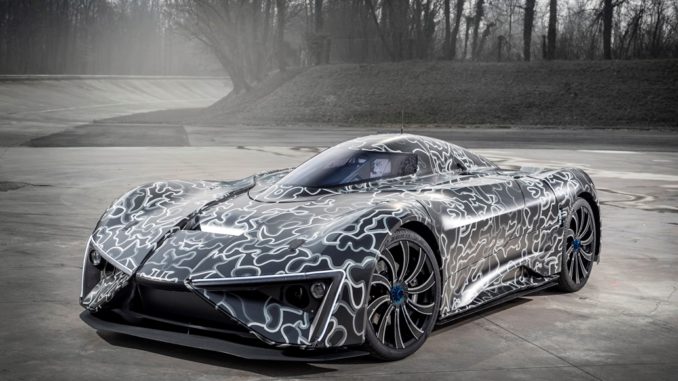 La tecnologia TREV – Turbine Recharging Electric Vehicle – della società cinese Techrules è prossima alla finalizzazione delle procedure produttive.
Il Veicolo Elettrico con Ricarica a Turbina (Turbine-Recharging Electric Vehicle) mostrato l'ultima volta nella supercar Ren al Motors Show di Ginevra 2018 è ora sulla soglia del "production ready".
TREV è un'innovativa tecnologia propulsiva ibrida seriale protetta da brevetto che comprende un generatore-turbina. Il sistema deriva dall'integrazione di conoscenze tecnologie aerospaziali e di propulsione elettrica supportate da diverse innovazioni tecniche proprietarie ed è in grado di offrire livelli senza precedenti di efficienza e prestazioni con un impatto ambientale estremamente ridotto, in maniera ancora più accentuata con l'utilizzo di carburanti rinnovabili.
Negli anni passati, Techrules ha effettuato importanti investimenti per accrescere le proprie capacità di Ricerca & Sviluppo. Da oltre un anno, il professore ed esperto di fama mondiale nel settore dei veicoli elettrici Ching Chuen Chan è a capo del nuovo centro R&D Techrules di Pechino. Chan, tra le sue molteplici attività e cariche, è docente universitario della Chinese Academy of Engineering e della Royal Academy of Engineering nel Regno Unito oltre che fondatore della World Electric Vehicle Association.
Sotto la sua supervisione, una turbina da 15 kW dalle dimensioni più contenute è vicina ad essere "production ready", stato che la rende idonea ad applicazioni in campo commerciale e industriale.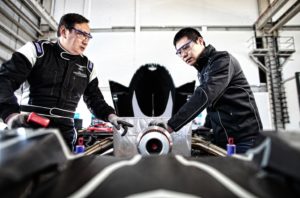 William Jin, Amministratore Delegato di Techrules afferma:
Dopo aver mostrato la supercar Ren a doppia turbina da 80 kW al Motor Show di Ginevra 2017 e 2018 siamo stati oggetto di grande interesse da parte di costruttori di tutto il mondo, convinti di poter trarre beneficio da questo sistema capace di estendere in maniera eccezionale l'autonomia di automobili e veicoli commerciali. È sull'onda di questo entusiasmo che abbiamo deciso di rivedere la nostra strategia e di includere lo sviluppo di una versione da 15 kW della turbina, più abbordabile per costi e dimensioni, e dunque più adatta a veicoli passeggeri e commerciali. Questo ci consente di commercializzare il sistema TREV più velocemente e averlo pronto per la produzione di massa dalla fine del 2019.
Techrules utilizzerà inizialmente il sistema TREV nelle stazioni di ricarica mobili e fisse e lo fornirà ai costruttori di auto e veicoli commerciali. Nei suoi programmi a lungo termine vi è il progetto di utilizzare il sistema TREV su automobili a proprio marchio.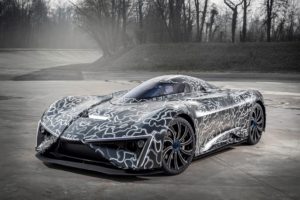 L'inventore della nuova micro-turbina, Matthew Jin, Direttore Tecnico (CTO) Techrules, spiega:
Lo sviluppo della supercar Ren ci ha consentito di accumulare un incredibile bagaglio di esperienza ma anche di arrivare a prevedere che l'adozione in massa di micro-turbine nei veicoli elettrici darà il via a una nuova era per quel tipo di mobilità. Dal momento che il fulcro della nostra tecnologia include un nuovo sistema ibrido di cuscinetti ad aria, siamo i soli ad avere la possibilità di realizzare una produzione di serie a costi ragionevoli. Il nostro sistema può utilizzare carburanti rinnovabili come l'etanolo e il biogas che contribuirebbero a facilitare il passaggio dall'era dei combustibili fossili a quella dell'elettrico. Grazie all'elevata efficienza, infatti, i veicoli elettrici con la nostra soluzione necessitano di meno batterie. Questo riduce notevolmente il peso e abbassa i costi e l'inquinamento.

Applicata a un veicolo o a una stazione di ricarica autonoma, la turbina, in qualità di range-extender può ricaricare le batterie ovunque e in qualunque momento eliminando completamente l'ansia da autonomia e l'inconveniente delle soste e le attese per la ricarica. Inoltre, potendo utilizzare l'infrastruttura esistente aggira abilmente la necessità di realizzare un network di stazioni di ricarica.

Siamo in trattative avanzate – conclude William Jin – con diversi nuovi partner potenziali per formare alleanze strategiche che ci consentiranno di far giungere la nostra tecnologia, insieme alla supercar Ren, nei mercati di tutto il mondo e sviluppare nuovi prodotti e applicazioni commerciali per il nostro innovativo sistema propulsivo. Tuttavia, la nostra priorità ora riguarda la conclusione delle negoziazioni con le municipalità locali che aiuteranno il Prof. Chan nell'avvio dei lavori di costruzione del più grande impianto produttivo di micro-turbine al mondo.
Fonte: Techrules