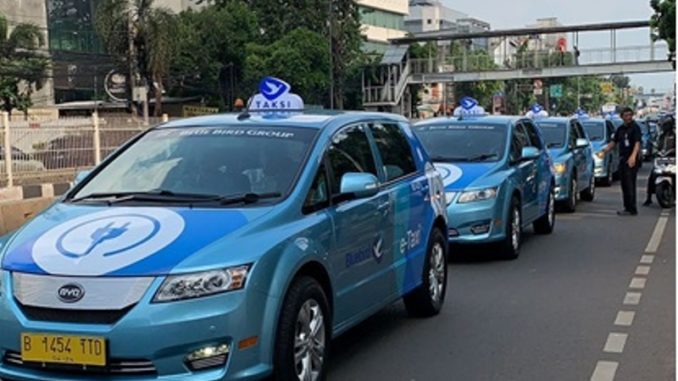 BYD announced the signing the order for 200 T3 electric vans from PT Blue Bird Tbk, the biggest taxi operator in Indonesia.
This is by far the largest pure electric taxi order in Indonesia, which also smashes BYD's own record for its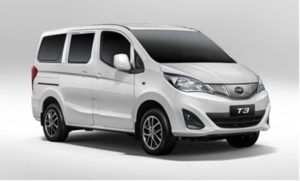 biggest pure electric vans order overseas.
In the past few months, our 25 e6 taxis have traveled a total of 2 million kilometers in Jakarta.

This is equivalent to circling the earth 50 times! – said Liu Xueliang, general manager of BYD's Asia Pacific sales division. BYD will, as always, bring the best technology and best services to Indonesia. It's believed that Indonesia will electrify its public transport in the near future, based off partnerships like the one between Blue Bird and BYD today.

Today also marks the beginning of Blue Bird and BYD's extended partnership in transforming Indonesia's transportation landscape by allowing easier access to owning and operating the use of electric vehicles in the country. This is the new era, the era that we've all been waiting for in Indonesia – said Noni Sri Ayati Purnomo, the President Director of Blue Bird.
As a leading Indonesia taxi operator, Blue Bird owns more than 30,000 taxis. All of the 200 recently ordered vans are 7-seater pure electric models manufactured by BYD. These vans will be operated as taxis, 150 of which will operate in Jakarta and the other 50 in Bali. Their deployment is expected to save more than 3.5 million liters fuel annually, which could help to reduce Indonesia's carbon dioxide emissions by 8,290 tons.
Source: BYD
Photo:
1 – BYD Pure Electric Van T3
2 – Adrianto Djokosoetono, Director of PT Blue Bird Tbk (fourth from right),Noni Sri Ayati Purnomo, the President Director of PT Blue Bird Tbk (fifth from right), Liu Xueliang, the General Manager of BYD's Asia Pacific Auto Sales Division (fifth from left) and Eagle Zhao, the General Manager of BYD Malaysia and Indonesia(fourth from left)
3 – Representatives from Blue Bird and BYD pose with Blue Bird mascot Blubi
4 – BYD electric taxis – e6 in Indonesia