Stern Lijnden is the first authorized sales and service dealer of the LEVC (London Electric Vehicle Company) in the Netherlands to sell electric TX, TX Shuttle and new VN5 electric van.
In this way LEVC (London Electric Vehicle Company) continues its European expansion covering the Amsterdam area.
Joerg Hofmann, LEVC CEO, commented:
We are pleased to expand our official dealer network into another key European market with the appointment of Stern Lijnden, a highly experienced and professional automotive business in the Netherlands. The LEVC brand can now be introduced to a range of Dutch business owners who are keen to make the shift to greener mobility operations. It's also another important milestone as we continue our export strategy to operate in 21 countries by the end of 2021​.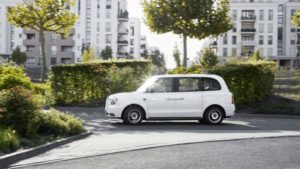 Stern Lijnden is the first authorised LEVC dealer in the Netherlands, providing sales and aftersales support to customers in Amsterdam and the surrounding region. Part of the nationwide Stern dealer group, Stern Lijnden, with LEVC as a key partner, will help local businesses planning to implement 'shuttle on demand' services by driving green mobility growth in the region. The introduction of LEVC will also benefit conventional taxi fleet operators looking to switch to greener vehicles.​
Jasper Boxem, Site Manager at Stern Lijnden, said:
At Stern we believe that mobility is a primary necessity for life, and that people prefer individual mobility. Nothing provides a sense of freedom like deciding the time and location of departure and planning your own route. LEVC is a great addition to our product portfolio and offers a barrier-free mobility with its TX model. With the upcoming launch of the VN5 we will be able to offer a light commercial vehicle equipped to handle the needs of a commercial customer as well as the environmental agenda of urban areas.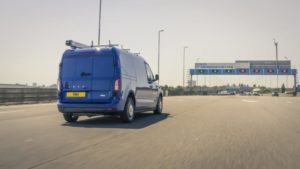 LEVC's range of electric vehicles are ideally suited to the Netherlands market.Utilising LEVC's eCity technology, 63 miles (101km) of zero emissions driving is possible and a total electrically driven range of over 300 miles (484 km) in both TX Taxi and TX Shuttle variants. Drivers can save more than €100 a week on fuel costs and more than 36,000 tonnes of CO2 have been saved from entering the atmosphere, based on 4,500 TX's operating over one year.
The TX and TX Shuttle models will have high appeal thanks to low CO2 emissions of 19g/km. Car tax in the Netherlands – or Belasting van Personenautos en Motorrijwielen (BPM) – is calculated on CO2 rates, meaning that the TX could operate with an annual BPM as little as €456, a fraction of the cost compared to other popular taxi models.
Source: LEVC – London Electric Vehicles Company