La gamma di moto elettriche è stata ulteriormente ampliata
L'innovazione alla guida di nuovi modelli, migliori prestazioni, sistemi di ricarica più rapidi, maggiore autonomia e un maggiore valore aggiunto
Fonte: Zero Motorcycles
Santa Cruz, California, USA. 15 ottobre 2015.  Zero Motorcycles, azienda leader mondiale del settore delle moto elettriche, ha presentato oggi la gamma completa dei nuovi modelli 2016. Dopo un 2015 da record, l'azienda produttrice californiana promette di ispirare un pubblico di appassionati ancora più vasto con due nuovi modelli, un motore innovativo di nuova concezione, sistemi di ricarica più rapidi e una chimica delle celle avanzata agli ioni di litio che alimenta la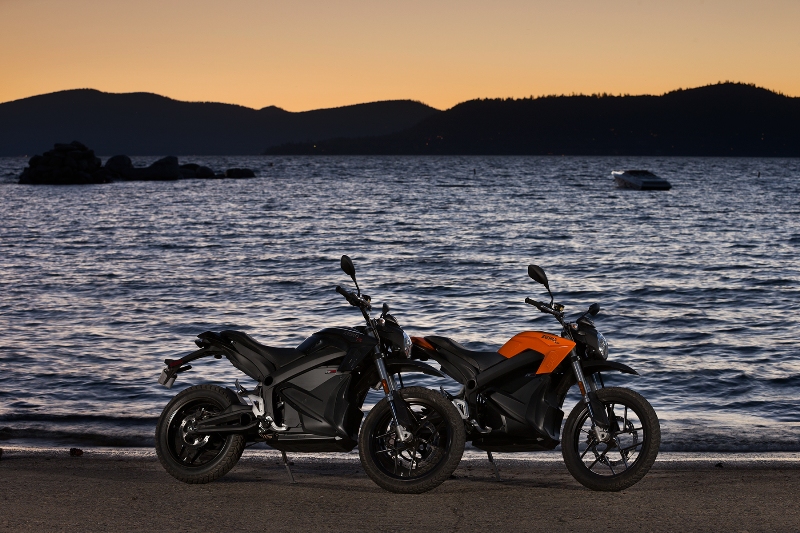 batteria con la maggiore capacità ed efficienza sul mercato. Zero Motorcycles aumenta ulteriormente il valore aggiunto delle sue moto, riducendo il prezzo dei due modelli base e potenziando funzioni e prestazioni sull'intera gamma.
"Nel 2016 celebriamo il decimo anniversario della nostra attività di precursori nell'industria delle moto elettriche", ha dichiarato Richard Walker, Amministratore Delegato di Zero Motorcycles. "In un settore caratterizzato da vendite stagnanti e di rare innovazioni rivoluzionarie, Zero Motorcycles continua a crescere a un ritmo sostenuto grazie ai nostri investimenti in soluzioni tecnologiche, che garantiscono un'esperienza di guida esaltante e assolutamente unica."
Per il 2016 si annuncia il lancio di due nuove moto elettriche, che portano a sei i modelli che costiuiscono la gamma completa offerta da Zero Motorcycles. La Zero FXS, ispirata alle supermoto, promette di trasformare le strade cittadine in un parco giochi urbano. Questo modello offre 95 Nm di coppia, pesa meno di 140 kg ed è dotato di componenti sviluppati specificatamente per garantire controllo e maneggevolezza eccezionali sull'asfalto. Gli amanti dell'avventura che pretendono il massimo in termini di prestazioni si innamoreranno della nuova Zero DSR: con una coppia da 144 Nm, questo versatile modello dual sport è veloce sull'asfalto e grintoso sullo sterrato e il fuoristrada.
"La gamma 2016 rappresenta il culmine della nostra esperienza decennale ed è l'essenza della nostra maestria: creare propulsori elettrici per una guida entusiasmante", ha dichiarato Abe Askenazi, Direttore Tecnico di Zero Motorcycles. "La tecnologia è sofisticata, ma il sistema di trasmissione della potenza rimane semplice ed essenziale. Provate a guidare una delle nostre moto e capirete subito perché ci occupiamo solo ed esclusivamente di moto elettriche."
Zero Motorcycles contribuisce all'avanzamento delle tecnologie all'avanguardia del settore motociclistico grazie allo Z-Force, il propulsore sviluppato dalla casa californiana. Il nuovo motore Z-Force IPM (a magnete permanente interno) eroga potenza in modo più efficiente, garantisce un raffreddamento più rapido e offre maggiori capacità termiche. Queste caratteristiche si traducono in prestazioni sensibilmente migliori in condizioni di guida estreme e velocità massime costanti più elevate. La potenza è fornita dal pacco batterie Z-Force® con tecnologia delle celle avanzata agli ioni di litio. Questo sistema vanta la maggiore densità di energia nel settore dei veicoli elettrici. Gli sviluppi in termini di capacità ed efficienza hanno incrementato i livelli di autonomia fino a 317 km nel ciclo urbano e a 158 km in autostrada (a 113 km/h) con l'accessorio Power Tank.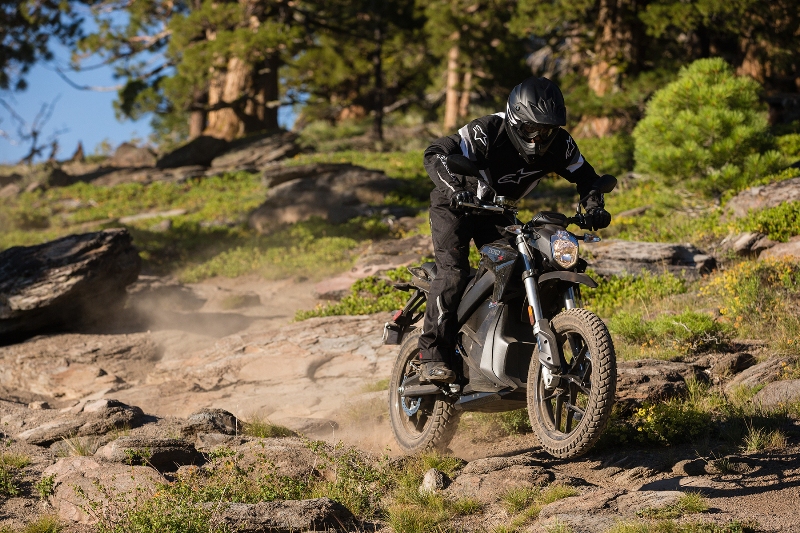 Zero Motorcycles mette a disposizione dei propri clienti la velocità e l'accessibilità delle stazioni di ricarica di secondo livello. Grazie al nuovo accessorio Charge Tank, i proprietari di una moto Zero possono ora usufruire della rete di stazioni di ricarica pubbliche in rapida espansione e ricaricare la propria moto tre volte più velocemente. Il Charge Tank utilizza il connettore J1772 diffuso su tutto il mercato, che consente di ridurre a 2-3 ore il tempo di ricarica di una moto Zero.
Zero Motorcycles continua a essere l'azienda di riferimento in termini di prestazioni, varietà e autonomia. Le costanti innovazioni permettono alle nostre moto di viaggiare più velocemente e lontano, mentre gli investimenti in soluzioni tecnologiche ci consentono di renderle più economiche.
"Il nostro obiettivo è ridefinire la mobilità e l'emozione su due ruote. Un elemento chiave di questa strategia è rendere le nostre moto disponibili a un più vasto pubblico", ha dichiarato Scot Harden, Vice Presidente Strategie di marketing globali di Zero Motorcycles. "Investimenti in tecnologia, un'esperienza pluriennale e una costante crescita ci hanno consentito di ridurre i prezzi dei nostri due modelli più popolari, la Zero S ZF9.8 Streetfighter e la Zero DS ZF9.8 Dual Sport. L'emozione della guida elettrica non è mai stata così accessibile."
Le schede tecniche e i prezzi dei modelli sono disponibili sul sito www.zeromotorcycles.com. I nuovi modelli saranno disponibili presso i rivenditori autorizzati Zero Motorcycles a novembre 2015. I prezzi variano da 10.390 € a 18.290 €, in funzione del modello prescelto. Si prevede che l'accessorio Charge Tank sarà disponibile nella primavera 2016, al prezzo consigliato di 2.338 €. L'accessorio Power Tank, che consente di prolungare l'autonomia della moto, è già disponibile e in vendita al prezzo consigliato di 2.751 €.
Presentazione di Zero Motorcycles
Zero Motorcycles intende trasformare il mondo del motociclismo offrendo al mercato moto elettriche altamente innovative e imbattibili in termini di prestazioni e costi. Zero Motorcycles è spinta dall'innovazione, motivata dalla passione, guidata dall'integrità e valutata sui risultati. Grazie a un intenso programma di ricerca e alla perspicacia ed esperienza dei suoi collaboratori, Zero Motorcycles combina arte e scienza al servizio dello sviluppo tecnologico per progettare e produrre moto esaltanti che fidelizzano la clientela. Tutti i nostri modelli sono sviluppati e fabbricati in California. Zero Motorcycles ha un'unica ambizione: diventare l'azienda leader mondiale nel mercato delle moto elettriche.
In English
Zero Motorcycles launches expanded 2016 line of electric motorcycles
Innovation Drives New Models, Higher Performance, Faster Charging, Longer Range and Greater Value
Source: Zero Motorcycles
Santa Cruz, California. USA. October 15, 2015. Zero Motorcycles, the global leader in the electric motorcycle industry, today unveiled their complete line of 2016 motorcycles. Following a record year in 2015, the California-based manufacturer promises to inspire an even broader range of riders with two new models, an innovative new motor design, faster charging and advanced lithium-ion cell chemistry powering the highest battery capacity and efficiency to date. Zero delivers even greater value by lowering the price on two base models while adding more features and performance throughout.
"2016 marks our tenth year of pioneering electric motorcycles," said Zero Motorcycles CEO Richard Walker. "In an industry where sales are pretty flat and breakthrough innovations hard to find, we continue to experience rapid growth by investing in technology that delivers excitement and a ride experience unmatched by anything."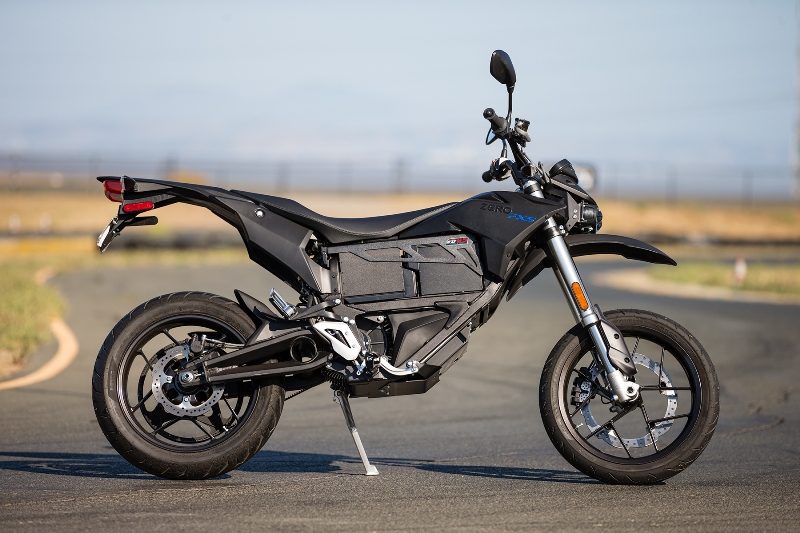 The 2016 announcement began with the introduction of two new motorcycles, bringing Zero's offering to six distinct models. The supermoto-inspired Zero FXS promises to turn mundane city streets into an urban playground. It features 70 ft-lb of torque, weighs less than 300 pounds and boasts components specifically tailored to provide exceptional control and responsiveness on the street. Adventure riders demanding maximum performance will enjoy the new Zero DSR. With 106 ft-lb of torque, the versatile dual sport is quick on the pavement and demonstrates greater prowess on dirt roads and trails.
"The 2016 line is the culmination of a decade of experience and leverages what we do best: create electric powertrains that deliver a thrilling ride," said Abe Askenazi, Zero Motorcycles Chief Technology Officer. "The technology is sophisticated, but the way the power is delivered is simple and pure. Ride one, and you'll understand why we are focused exclusively on electric motorcycles."
Zero continues to advance state-of-the-art electric motorcycle technology with their signature Z-Force® powertrain. The new Z-Force® IPM (interior permanent magnet) motor produces power more efficiently, cools more rapidly and has higher thermal capability, which translates into significantly improved performance during hard riding and allows higher sustained top speeds. Power is delivered by Z-Force® power packs with optimized lithium-ion cell technology. The system boasts the highest energy density in the electric vehicle industry. Gains in capacity and efficiency have pushed the range up to 197 miles in the city and 98 miles on the highway (at 70 mph) with the optional Power Tank accessory.
Zero Motorcycles delivers the speed and convenience of Level 2 charging. With the new Charge Tank accessory, riders will be able to take advantage of the rapidly expanding network of public charging stations and charge three times faster. The Charge Tank works on the popular J1772 standard and effectively recharges a Zero in two to three hours.
Zero continues to set the benchmarks in performance, selection and range. As innovation enables the motorcycles to go farther and faster, they are also becoming easier to own.
"We set out to transform the two-wheeled experience for transportation and recreation, and a key part of that strategy is to make our motorcycles available to more people," said Scot Harden, Zero Motorcycles VP of Global Marketing. "Investments in technology, our experience and continued growth allow us to lower the price of two of popular models, the Zero S ZF9.8 streetfighter and Zero DS ZF9.8 dual sport. The thrill of electric is more accessible than ever."
Detailed specifications and prices are available at www.zeromotorcycles.com. New models arrive at authorized Zero Motorcycles dealers in November 2015. Motorcycle prices range from $8,495 to $15,995, depending upon model. The Charge Tank accessory is scheduled for delivery in February 2016 and will have a suggested retail price of $1,988. The range-extending Power Tank accessory lists for $2,674.
About Zero Motorcycles
Zero Motorcycles is committed to transforming the motorcycling experience by bringing to market highly innovative electric motorcycles that offer exceptional value and performance. Zero is powered by innovation, driven by passion, guided by integrity and measured by results. Through extensive research, insight and experience, Zero combines the art and science of motorcycle development to create and manufacture products that excite consumers and inspire brand loyalty. Every model is designed and built in California. Zero is determined to be the preeminent global electric motorcycle company.
no images were found