Volkswagen elettrizza la Cina: anteprima mondiale del T-Prime Concept GTE al Salone di Pechino
Nuovo SUV plug-in ibrido e trazione integrale al top di gamma
Sette nuovi modelli elettrici e ibridi plug-in entro il 2020
Fonte: Volkswagen
Wolfsburg, Germania e Pechino, Cina. 25 Aprile 2016. Volkswagen spinge lo sviluppo totale o parziale dei veicoli elettrici. Volkswagen prevede di lanciare sette nuovi modelli elettrici ed ibridi plug-in sul mercato cinese nei prossimi tre o quattro anni.
Ognuno di questi veicoli saranno costruiti in Cina. Oltre questo, è anche previsto di allestire un nuovo centro di progettazione e sviluppo in Cina. I nuovi modelli presentati a Pechino dimostrano l'assertività con cui la Volkswagen sta reinventando la mobilità.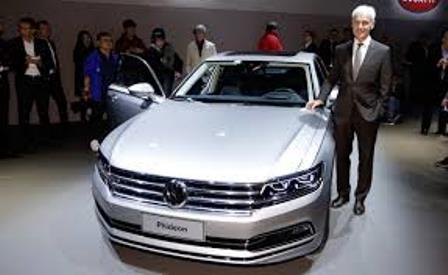 Il clou è il debutto, una vera e propria anteprima mondiale, del T-Prime Concept GTE, concept di avanguardia di un SUV di classe premium. Questo plug-in ibrido tuttofare dà un primo assaggio della futura ammiraglia di Volkswagen. Il nuovo Magotan è stato già presentato in anteprima mondiale dal Gruppo Volkswagen alla vigilia della mostra, accompagnata dalla nuova berlina Phideon di lusso della Volkswagen e lo zero-emissioni MPV Budd-e, nel loro debutto asiatico durante l'evento.
Le stelle Volkswagen a Pechino – La T-Prime Concept GTE
La Concept car T-Prime GTE è un veicolo sportivo di classe premium. Con la trazione integrale ibrida plug-in, così come le emissioni zero su qualsiasi tipo di terreno, il concept car punta ad una nuova era del mondo automobilistico. Il display e il concept di controllo sono completamente digitali, gli interruttori convenzionali al suo interno sono stati eliminati e sostituiti dal gesto e la voce di controllo, il touchscreen e le superfici sensibili al tatto.
Il T-Prime è la prima macchina al mondo caratterizzata da  un un display infotainment curvo che si fonde con gli altri display e comandi nella futuristica cabina di guida dell'Interaction area. Il cambio automatico a otto velocità della concept car è controllato intuitivamente "by wire" utilizzando una rotella di scorrimento in vetro.
Il T-Prime Concept GTE è ideale come alternativa versatile ai concept di veicoli convenzionali, come il Concept SUV a quattro posti che combina il meglio dei diversi mondi automobilistici: confortevole come una berlina; spaziosa come una station wagon; offrendo una trazione che è superiore a tutti gli altri tipi di auto; sulla base dello state-of-the-art della tecnologia del telaio; agile come una vettura sportiva e – grazie alle tecnologie di propulsione innovative – efficiente come una vettura compatta.
Una delle tante novità è la trazione ibrida plug-in che è praticamente silenziosa nel suo modo elettrico E-Mode, che rende il T-Prime Concept GTE un SUV a zero emissioni con un'autonomia di fino a 50 chilometri. In modalità GTE 280 kW / 381 PS il concept car dimostra il dinamismo puro. Visivamente, il layout tecnico innovativo si traduce in un design carismatico e sportivo.
Il Concept T-Prime GTE è parte di un'offensiva di prodotto SUV che è stata lanciata questa primavera con il debutto europeo della nuova Tiguan.
In futuro questo modello di successo sarà, per la prima volta, disponibile anche con un passo allungato. Nelle classi più alte, questo sarà seguito da un nuovo SUV di medie dimensioni per la Cina e gli Stati Uniti, così come il successivo Touareg o di un veicolo basato sul T-Prime Concept GTE. Sotto la Tiguan, due nuove serie di modelli SUV faranno inoltre il loro debutto: nella classe Golf ci sarà un SUV basato sulla concept car T-ROC. Il T-Cross Breeze presentato a Ginevra nel mese di marzo, d'altra parte, dà un assaggio di un futuro SUV nella classe della Polo.
La nuova generazione Magotan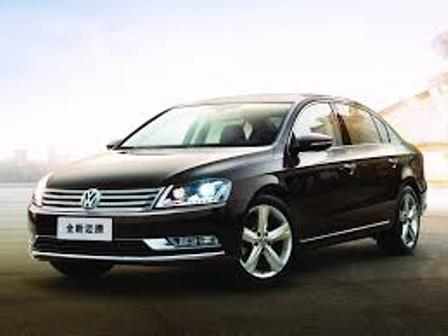 Il Magotan di nuova concezione sarà lanciato nel mese di luglio. Questa berlina è il primo veicolo ad essere basato sulla matrice modulare trasversale (MQB). Grazie al MQB, i progettisti e gli ingegneri sono riusciti a realizzare un abitacolo posteriore con una quantità ineguagliabile di spazio e proporzioni ideali della carrozzeria. Accanto a questo, il Magotan dispone anche di un'assistenza alla guida e di nuovi sistemi di infotainment. E il Magotan dispone di un treno di trasmissione ad alta tecnologia: tre motori TSI che vanno da 110 kW / 150 CV a 162 kW / 220 CV offrono il più alto grado possibile di efficienza e dinamismo.
Il nuovo Phideon
La Phideon Nisa è una nuova berlina di classe premium. Questa Volkswagen, che è lunga circa cinque metri, sarà lanciata in Cina nel terzo trimestre del 2016. La Phideon è derivata, con solo piccole modifiche, direttamente dalla mozzafiato C Coupé GTE concept car (che ha fatto la sua prima mondiale all'Auto Shanghai nel 2015). La trazione integrale Phideon 3.0 TSI 4Motion è disponibile con un motore V6 TSI che eroga 220 kW / 300 CV. La nuova berlina sarà disponibile anche con un motore 2.0 TSI (a quattro cilindri e trazione anteriore). Un modello con trazione ibrida plug-in è previsto anche per il futuro.
Il concept Budd-e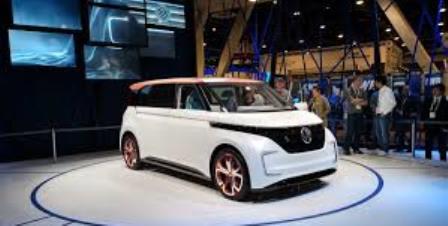 Il Budd-e si basa su una nuova piattaforma tecnologica per i veicoli elettrici, l'electric kit dell'unità modulare (MEB). L'autonomia è di fino a 533 km (ciclo di marcia europeo). La batteria può essere ricaricata all'80% in 30 minuti. Il metodo completamente nuovo di funzionamento e le informazioni di elaborazione sono intriganti.
I gesti del tocco e del controllo si fondono senza soluzione di continuità; interruttori e pulsanti sono una cosa del passato; i singoli display si fondono in grandi pannelli di infotainment e gli specchi analogici sono sostituiti da schermi digitali. È già possibile sperimentare il futuro oggi a bordo della BUDD-e.
In English
Volkswagen electrifies China: World Premiere of the T-Prime concept GTE in Beijing
New SUV flagship with plug-in hybrid and all-wheel drive
Seven new electric and plug-in hybrid models due by 2020
Source: Volkswagen AG
Wolfsburg, Germany and Beijing, China. 25 April 2016 – Volkswagen pushes forward the development of fully or partially electrically powered vehicles. Volkswagen plans to launch seven new electric and plug-in hybrid models on the Chinese market in the next three to four years. Each of these vehicles will also be made in China. In addition to this, a new design and development centre in China is also planned. The new models presented in Beijing demonstrate the assertiveness with which Volkswagen is reinventing mobility. The highlight is the debut, a true world premiere, of the T-Prime Concept GTE – the concept of a cutting-edge premium class SUV. This plug-in hybrid all-rounder gives a first glimpse of Volkswagen's future flagship. The all-new Magotan was already presented as a world premiere at the Volkswagen Group Night on the eve of the show, accompanied by Volkswagen's new PHIDEON luxury saloon and the zero-emission MPV BUDD-e, which made their Asian debut at the event.
Volkswagen star in Beijing – the T-Prime Concept GTE
The T-Prime Concept GTE concept car is a premium class sport utility vehicle. With plug-in hybrid and all-wheel drive as well as zero emissions on any terrain, the concept car makes an automotive statement of a new era. The display and control concept are completely digital, the conventional switches in the interior have been done away with and replaced by gesture and voice control, touchscreens and touch-sensitive surfaces. The T-Prime is the world's first car to feature a Curved Interaction Area – a curved infotainment display that blends in with the remaining displays and controls in the futuristic cockpit. The concept car's eight-speed automatic transmission is controlled intuitively "by wire" using a glass scroll wheel.
The T-Prime Concept GTE is ideal as a versatile alternative to conventional vehicle concepts, as the four-seat SUV concept car combines the best of various different automotive worlds: comfortable like a saloon; spacious like an estate; offering traction that is superior to all other types of car; based on state-of-the-art chassis technology; agile like a sportscar and – thanks to innovative drive technologies – efficient like a compact car. One of the many fitting innovations is the plug-in hybrid drive that is practically silent in its electric E-Mode, which makes the T-Prime Concept GTE a zero-emission SUV with a range of up to 50 kilometres. In GTE mode the 280 kW/381 PS concept car demonstrates pure dynamism. Visually, the innovative technical layout is reflected in a charismatic and sporty design.
The T-Prime Concept GTE is part of an SUV product offensive that was launched this spring with the European debut of the new Tiguan. In future this successful model will, for the first time, also be available with an extended wheelbase. In the classes above it, this will be followed by a new mid-size SUV for China and the USA as well as the successful Touareg or a vehicle based on the T-Prime Concept GTE. Beneath the Tiguan, two new SUV model series will also make their debut: in the Golf class there will be an SUV based on the T-ROC concept car. The T-Cross Breeze presented in Geneva in March, on the other hand, gives a glimpse of a future SUV in the Polo class.
Next generation Magotan
The completely newly-developed Magotan will be launched in July. This saloon car is the first vehicle to be based on the modular transverse matrix (MQB). Thanks to the MQB, the designers and engineers were able to achieve a rear passenger compartment with an unrivalled amount of space as well as ideal body proportions. Alongside this, the Magotan also features a plethora of new driver assistance and convenience and infotainment systems. And the Magotan features a high-tech drive train, too: three TSI engines ranging from 110 kW/150 PS to 162 kW/220 PS offer the highest possible degree of efficiency and dynamism.
The new Phideon
The Phideon Nisa new premium class saloon. This Volkswagen, which is around five metres long, will be launched in China in the third quarter of 2016. The Phideon was derived, with only minor changes, almost directly from the breath-taking C Coupé GTE concept car (which made its world premiere at Auto Shanghai in 2015). The all-wheel drive Phideon 3.0 TSI 4MOTION is available with a V6 TSI that delivers 220 kW/300 PS. The new saloon will also be available as a 2.0 TSI (four-cylinder and front-wheel drive). A model with a plug-in hybrid drive is also planned for the future.
The BUDD-e concept
The BUDD-e is based on a new technology matrix for electric vehicles, the Modular Electric Drive Kit (MEB). Range: up to 533 km (NEDC).The battery can be 80% recharged within 30 minutes. The completely new method of operation and information processing is intriguing. Touch and gesture control merge seamlessly; switches and buttons are a thing of the past; individual displays blend into large infotainment panels and analogue mirrors are replaced by digital screens. You can already experience the future today on board the BUDD-e.
no images were found