BYD premiata con la prima China Patent Gold Medal per veicoli di nuove energie
Fonte: BYD
Pechino, Cina. 15 Dicembre 2015. BYD è stata premiata con il China Patent Gold Metal, il primo consegnato ad un costruttore di veicoli di nuove energie, denominazione cinese dei veicoli ecologici.
La medaglia d'oro è stata consegnata per il sistema ibrido BYD impiegatno nel modello BYD Qin e in altri modelli ibridi.
Il premio internazionalmente riconosciuto* è ora alla sua 17esima edizione ed è patrocinato dall'Ufficio Statale della Proprietà Intelletuale della Repubblica Popolare Cinese.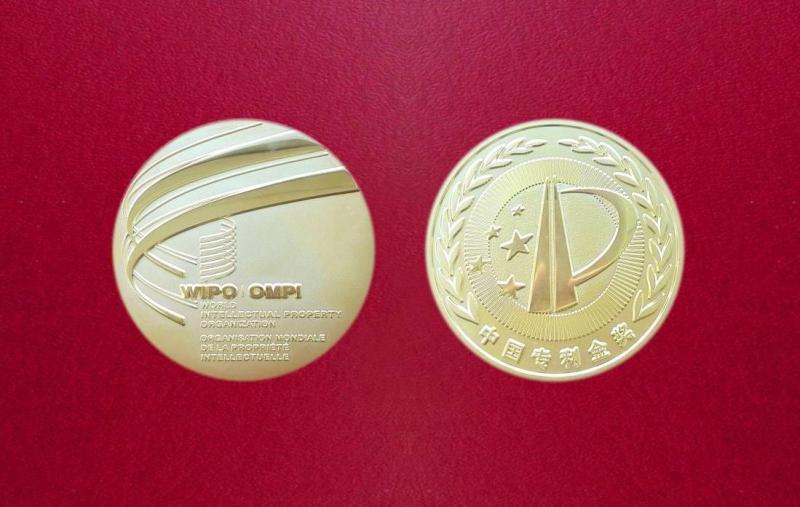 Oltre la medaglia d'oro consegnata per il suo veicolo ibridi Qin, BYD ha ricevuto alter due China Patent Awards of Excellence per il suo modulo batterie e per la stazione di ricarica batterie sviluppata da BYD che bilancia la rete locale e per il design della Qin.
Il sistema ibrido BYD è stato impiegato finora in tre modelli di successo – l'F3DM, la Qin e la Tang – ed offre dei vantaggi per l'utente con le sue caratteristiche di prestazioni che permettono di guidare in modo elettrico nelle percorrenze contenute ed in modo ibrido nelle percorrenze lunghe, eliminando l'ansia di autonomia dei conducenti. Questo sistema verrà anche impiegato nei bus ibridi, nei camion ed in altri veicoli in futuro.
La BYD Qin – che accellera da 0 a 100 km/h in 5,9 secondi, consuma 2 litri di carburante per 100km ed ha un'autonmomia di 70km in modo elettrico – ha saldamente raggiunto il top di vendite globale durante molti mesi per i veicoli ibridi dal suo lancio nel mese di Dicembre 2013. Le vendite totali raggiungono più di 43 mila unità alla fine di Novembre 2015.
BYD è l'unico costruttore al mondo in grado di disegnare e controllare in casa tutti i componenti chiavi di un veicolo elettrico: batterie, motore, controllo elettronico e sistemi di ricarica, permettendo di integrarli e di innovare sulla base della catena industriale ed offrendo soluzioni rapide per i veicoli elettrici nelle diverse applicazioni.
BYD ha applicator un totale di 15.365 brevetti, con 10.323 concessi fino ad oggi.
"Siamo veramente onorati che il sistema ibrido BYD sia stato premiato con il China Patent Gold Medal. E' un significato molto importante dal momento in cui è la prima volta che la medaglia d'oro viene consegnata ad un costruttore di veicoli di nuove energie. Questo premio dimostra la grande attenzione nei veicoli di nuove energie da parte dell'Ufficio Statale della Proprietà Intelletuale, WIPO e dalla società cinese in generale, cosi come alla promozione dell'innovazione nella strategia nazionale della proprietà intelletuale" – ha detto il Vice President BYD, Luo Hongbin nella cerimonia di premiazione lo scorso 15 Dicembre.
China Patent Award il premio più importate cinese per I brevetti, è riconosciuto dall'Organizzazione Mondiale della Proprietà Intelletuale (WIPO)
In English
BYD awarded first China Patent Gold Medal for new energy vehicles
Source: BYD
Bejing, China. December 15, 2015. BYD has been awarded the China Patent Gold Medal, the first ever presented to a manufacturer of new energy vehicles. The Gold Medal was awarded for BYD's hybrid drive system employed in the BYD Qin car and other hybrid models.
The internationally recognised* Award, now in its 17th year, is hosted by the State Intellectual Property Office of the People's Republic of China.
In addition to the Gold Medal awarded primarily for its hybrid vehicle Qin, BYD has received two China Patent Awards of Excellence for its battery module and battery energy storage power station used to balance grid load, and one China Design Award of Excellence for the design of the Qin.
BYD's hybrid drive system has been employed in three successful models to date – the F3DM, the Qin and the Tang – and offers key user advantages with its performance characteristic that enables pure electric driving mode for short distances and hybrid mode for long distances, eliminating range anxiety for drivers. This system will be also employed in hybrid buses, trucks and other vehicles in the future.
The BYD Qin – which delivers 0-100km acceleration in 5.9 seconds, 2 litres of fuel consumption per 100km and a pure electric driving range of 70 km – has consistently topped the global sales league table for months for plug in hybrid vehicles since its launch in December 2013. Total sales reached more than 43.000 units by the end of November 2015.
BYD is the only company in the world that can design and control in house all the core technologies of the electric vehicle: battery, motor, electronic control and charging facilities, enabling it to integrate and innovate on the basis of the whole industry chain and quickly roll-out electric vehicles solutions in a range of applications.
BYD has applied for a total 15.365 patents, with 10.323 granted to date.
"We are very honoured that BYD's hybrid drive system has achieved the China Patent Gold Medal. It is of great significance since it is the first time the Gold Medal has been awarded in China's new energy automotive industry. This award shows the strong attention to new energy vehicles from the State Intellectual Property Office, WIPO and Chinese society in general, as well as the promotion of innovation in the national intellectual property strategy" – says BYD's vice president Luo Hongbin at the Award ceremony on December 15th.
The China Patent Award, China's highest award for patents, is recognised by the World Intellectual Property Organization (WIPO)
no images were found