Il Goodwood Festival of Speed, appuntamento imperdibile per gli appassionati di automobili, si è imposto dal 1993 come il garden party di auto più raffinato del mondo. Sarà questa la cornice in cui la nuova 308 Gti by Peugeot Sport si esibirà per la prima volta, scattando sulla Goodwood Hill Climb.
Anteprima europea anche per la Peugeot 308 R HYbrid, berlina compatta con prestazioni da supercar.
Il Goodwood Festival of Speed 2015 (25-28 giugno) si annuncia come un grande evento. A questa 23esima edizione
Fonte: Peugeot Italia
Milano, Italia. 23 Giugno 2015. Peugeot presenterà due nuove sportive e festeggerà 10 compleanni sul suo stand, con animazioni che metteranno in risalto il DNA del Marchio intorno al suo presente, il suo passato e il suo futuro.
Anteprima mondiale per la nuova 308 GTi by Peugeot Sport, anteprima europea per la 308 R Hybrid 308 GTi by Peugeot Sport è il terzo modello di serie sviluppato dagli ingegneri di Peugeot Sport, dopo RCZ R e 208 GTi 30th. Completa la gamma 308 con una versione sportiva estrema mossa dal motore 1.6 THP S&S da 200 kW (270 CV). Grazie ai grossi freni anteriori a disco da 380 mm, ai cerchi da 19'' abbinati agli pneumatici Michelin Super Sport, al differenziale a slittamento limitato Torsen® e all'assetto ribassato di 11 mm, 308 GTi by Peugeot Sport è incollata alla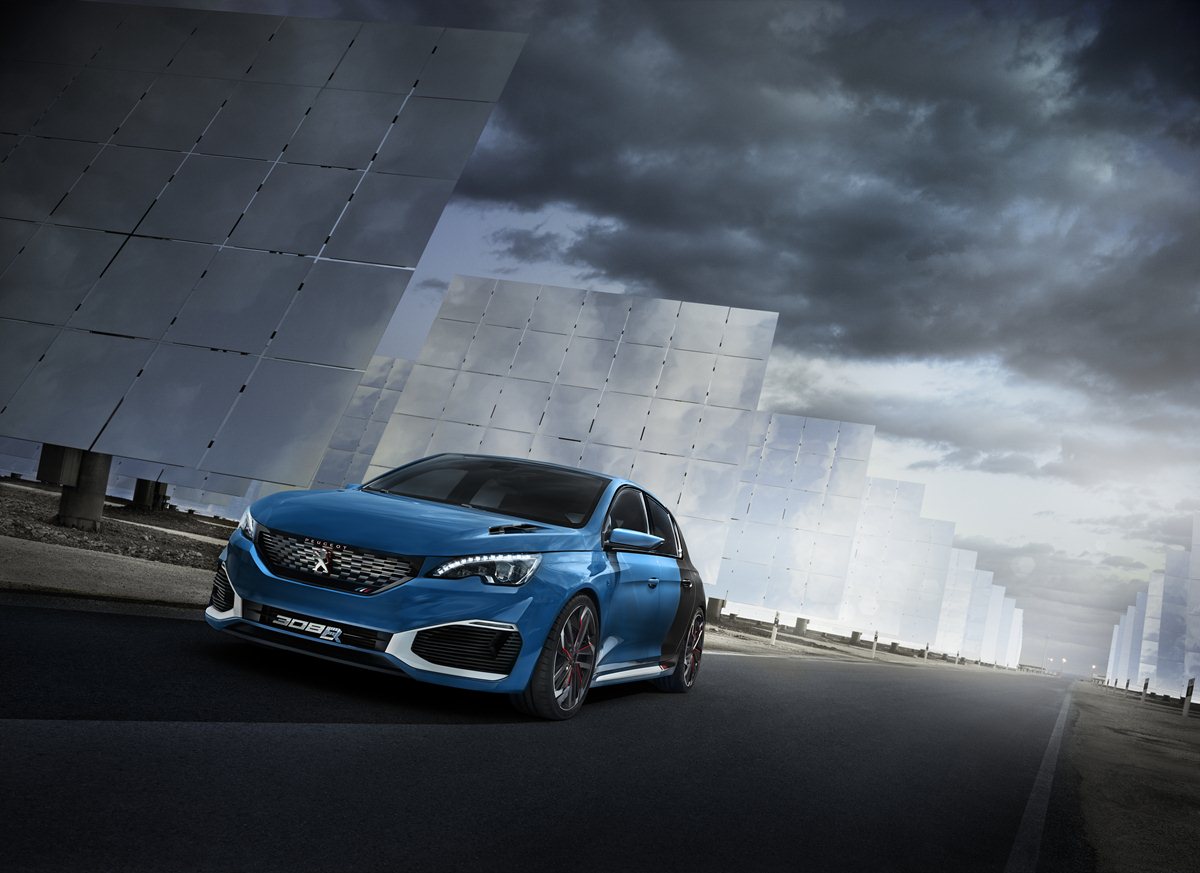 strada e può accelerare da 0 a 100 km/h in 6'' e percorrere i 1000 m partenza da fermo in 25''3 ! A Goodwood, sarà presentata sullo stand PEUGEOT nella livrea Coupe Franche, che oppone il Nero Perla al nuovo Rosso Ultimate.
Accanto ad essa, i visitatori potranno ammirare per la prima volta in Europa l'ultra-prestazionale Peugeot 308 R HYbrid a 4 ruote motrici, dotata di una catena di trazione plug-in ibrida che sviluppa 500 cavalli, di cui 270 originati dal motore termico 1.6 benzina THP e 115 CV da ciascuno dei 2 motori elettrici, uno collegato all'avantreno, l'altro al retrotreno della vettura.
Peugeot 308 R HYbrid dalla carrozzeria "muscolosa", propone 4 modalità di guida (Hot Lap, Track, Road e ZEV)  che erogano diversi livelli di potenza. Con una coppia massima di 730 Nm ed il notevole rapporto peso/potenza di 3,1 kg/CV, offre un livello di prestazioni eccezionali per una berlina: 4'' per raggiungere i 100 km/ h, 22'' per coprire i 1000 m partenza da fermo, una velocità di punta limitata elettronicamente a 250 km/h ed emissioni di soli 70 g di CO2/km!
no images were found