BYD condivide azioni e visione della mobilità urbana sostenibile a Habitat III e fornisce il trasporto elettrico per l'evento delle Nazioni Unite
BYD Company ha "parlando del parlare e camminato il camminare" ad Habitat III, la Conferenza delle Nazioni Unite sulle abitazioni e lo sviluppo urbano sostenibile che si è tenuta a Quito, Ecuador, 17-20 Ottobre.
Il Senior Vice President BYD Stella Li ha condiviso le sue intuizioni nel corso di una tavola rotonda sulla mobilità urbana sostenibile, il 18 ottobre.
Il produttore leader di autobus elettrici a livello mondiale ha anche fornito una flotta di veicoli puri elettrici (eBUS e auto elettriche) come mezzo di trasporto VIP per i partecipanti alla conferenza.
Fonte: BYD
Quito, Ecuador. 19 ottobre 2016. Habitat III la "Nuova agenda urbana," mira a stabilire norme globali di successo nello sviluppo urbano sostenibile, ripensando il nostro modo di costruire, gestire e vivere in città. L'obiettivo del convegno si allinea con la missione di BYD di offrire un eco-sistema completo di energia rinnovabile e soluzioni di trasporto sostenibili, tra cui parchi solari, stazioni di stoccaggio di energia, veicoli elettrici e monorotaie elettriche.
"Habitat III offre una preziosa occasione per condividere idee di vasta portata e soluzioni pratiche per combattere il cambiamento climatico e rispondere alle esigenze delle comunità urbane in crescita in tutto il pianeta, tra cui soluzioni di trasporto sostenibili", ha detto Li.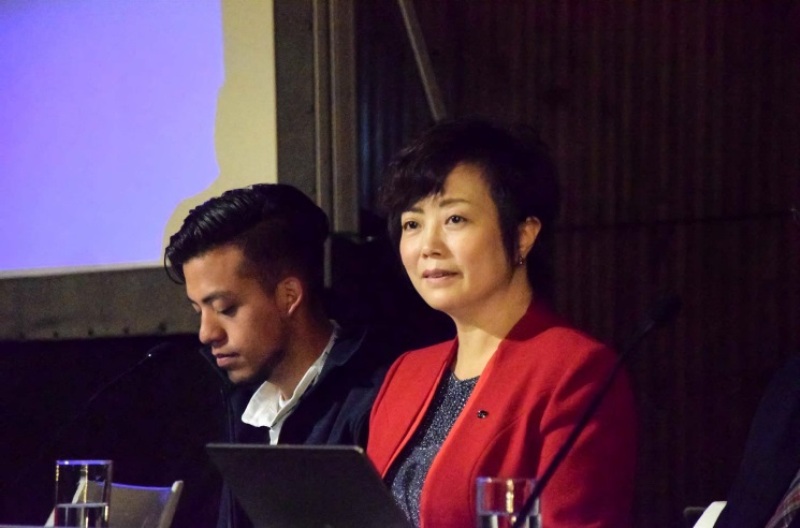 Li ha partecipato alla sessione speciale dei trasporti e la mobilità, che riunisce i rappresentanti di governo, le città, e l'industria, compresi i fornitori di servizi di trasporto, veicoli, attrezzature, produttore di batterie e istituzioni finanziarie. Dei progetti e iniziative scelti saranno evidenziati, a dimostrazione dello sviluppo delle innovazioni come quelli offerti da BYD che stanno guidando il cambiamento a molte persone  in modo mirato e l'approccio integrato alla mobilità urbana.
Habitat III segna anche il primo uso dell'autobus elettrico da 12 metri e l'auto elettrica e5 di BYD in Ecuador, un Paese che ha recentemente annunciato il suo impegno a utilizzare fonti rinnovabili idroelettriche per generare il 95 per cento della sua energia.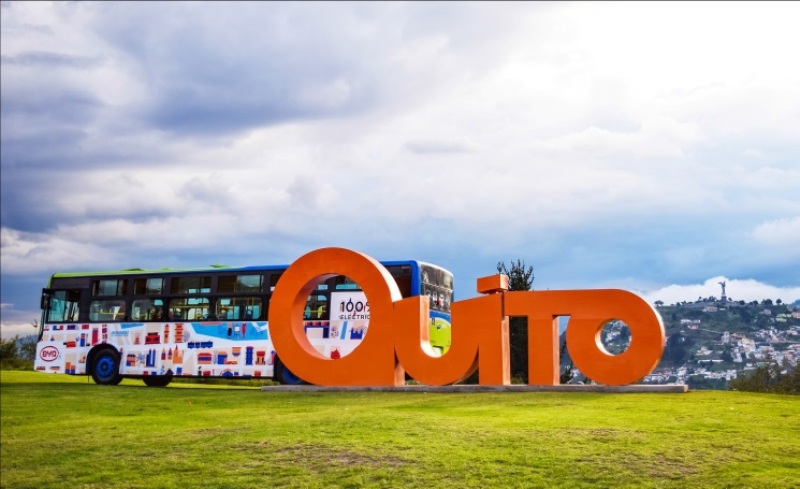 Il modello K9 di "ebus" utilizza le batteria del ferro-fosfato di BYD sviluppate internamente e offre un'autonomia di fino a 250 km con una singola carica. La e5 elettrica ad emissioni zero in uso alla conferenza è in grado di percorrere una distanza di fino a 305 km con una singola carica.
Il coinvolgimento di BYD ad Habitat III segue l'annuncio all'inizio di quest'anno quando il presidente BYD Wang Chuanfu è diventato l'unico rappresentante automobilistico chiamato per il comitato cosultivo per lo sviluppo sostenibile (Sustainable Development Advisory Committee), un consiglio di consulenza del settore privato per il Programma di sviluppo delle Nazioni Unite in Cina.
"A BYD, crediamo che i governi ed il settore privato possono e devono lavorare insieme per influenzare il cambiamento significativo per il bene di tutti", ha detto Stella Li.
In English
BYD shares vision for sustainable urban mobility at Habitat III
BYD shares vision for sustainable urban mobility at Habitat III; provides electric transportation for the United Nations Event
BYD Company is "talking the talk and walking the walk" at Habitat III, the United Nations Conference on Housing and Sustainable Urban Development being held in Quito, Ecuador, October 17-20.
BYD Senior Vice President Stella Li shared her insights during a panel discussion about sustainable urban mobility on October 18.
The world's leading electric bus manufacturer is also providing a pure electric fleet (ebus and electric car) as VIP transportation for conference participants.
Source: BYD
Quito, Ecuador. October 19, 2016. Habitat III's "New Urban Agenda," aims to set global standards of achievement in sustainable urban development, rethinking the way we build, manage, and live in cities. The conference's goal aligns with BYD's mission to offer a comprehensive eco-system of renewable energy and sustainable transportation solutions, including solar farms, energy storage stations, electric vehicles and electric monorail.
"Habitat III offers an invaluable opportunity to share far-reaching ideas and practical solutions to combat climate change and address the needs of growing urban communities around the planet, including sustainable transportation solutions," Li said.
Li participated in the Special Session on Transport and Mobility, which gathers representatives from government, cities, and industry, including transport service providers, vehicle, equipment and battery
manufacturers, and financial institutions. Select projects and initiatives will be highlighted, demonstrating how innovations like those offered by BYD are driving the change to a more people-focused and inclusive approach to urban mobility.
Habitat III also marks the first use of BYD's 12 meter electric bus and e5 cars in Ecuador, a country that recently announced its commitment to use renewable hydro-power to generate 95 percent of its energy. The K9 "ebus" model uses BYD's internally developed Iron-phosphate battery and offers a range of up to 250 km on a single charge. The zero-emissions, pure electric e5 in use at the conference can cover a distance of up to 305km with a single charge.
BYD's involvement in Habitat III follows an announcement earlier this year when BYD President and Chairman Wang Chuanfu became the only automaker representative named to the Sustainable Development Advisory Committee, a private sector advisory board for the United Nations Development Program in China.
"At BYD, we believe that governments and the private sector can and should work together to affect meaningful change for the benefit of all," Stella Li said.
no images were found

.