Nuovi modelli emozionanti e formati innovativi di eventi dall'inventore dell'automobile
Fonte: Daimler AG
Stoccarda e Francoforte, Germania. 21 agosto 2017. Per la sua comparsa al Salone Internazionale di Francoforte (IAA) dal 14 al 24 settembre 2017, Mercedes-Benz sta rafforzando la sua ambizione di contribuire a modellare la mobilità di domani.
Con Mercedes-AMG Project ONE la marca sportiva e il brand di elevate prestazioni sta celebrando il momento più importante del suo 50esimo anniversario.
Questa ipercar con la tecnologia di azionamento ibrido derivate dalla Formula 1 punta il senso al "Futuro delle prestazioni di guida" di AMG.
Un nuovo smart showcar mostra una soluzione intelligente per la mobilità urbana condivisa. Ulteriori prospetti sull'elettrificazione completa del portafoglio sono forniti da concept nel segmento dell'automobile compatta e nel GLC F CELL EQ Power, modello di pre-serie con azionamento ibrido a celle a combustibile.
Ci sarà anche la celebrazione della première mondiale allo show della Cabriolet S-Class Coupé ed S Class Cabriolet, sia nelle versioni standard che AMG, che completano la gamma dei modelli.
Prevista anche la prima mostra della nuova Classe X, il pick-up di Mercedes-Benz. Un elemento chiave della presentazione è la Me Convention, un nuovo evento congiunto di Mercedes-Benz e South by Southwest (SXSW). Si svolgerà dal 15 al 17 settembre con il motto #createthenew.
Evento live, come la "Mercedes-Benz Media Night", dove la conferenza stampa e i colloqui degli esperti saranno trasmessi dal livestream sulla nuova piattaforma media online Mercedes me.
Nel complesso, Mercedes-Benz Cars esibisce circa 100 veicoli a Francoforte, tra cui diverse premiere mondiali di vetture innovative concept.
Il Mercedes-AMG Project ONE è uno studio di quasi-serie di un'ipercar. La versione di serie dell'ipercar sarà la prima automobile ad essere equipaggiata dalla vera e propria tecnologia ibrida di Formula 1. Con il nuovo smart show dotata di motore elettrico, il marchio esibisce come anteprima mondiale uno studio del marchio EQ di prodotti e tecnologia recentemente fondati.
Questo studio completamente autonomo di guida è il primo modello per comprendere in modo completo tutte e quattro le colonne della strategia aziendale CASE: "Connected", "Autonomous", "Shared" ed "Electric". Si tratta di una maggiore efficienza di mobilità per l'ambiente urbano grazie ad un ulteriore sviluppo sistematico del concetto di ricarica e rende realtà la visione di un trasporto pubblico urbano altamente flessibile e individuale.
Un'altra première mondiale Mercedes-Benz sarà il primo Concept EQ completamente elettrico all'interno del segmento della vettura compatta. Con il suo marchio "EQ" Mercedes-Benz in futuro offrirà anche veicoli compatti azionati elettricamente per rendere l'elettromobile disponibile ad un importante gruppo di destinatari.
Un veicolo ibrido plug-in a celle a combustibile farà anche la sua prima apparizione all'evento. Il Power GC F CELL EQ di Mercedes-Benz combina i vantaggi pratici come una lunga percorrenza (500 chilometri nel ciclo standard) ed i brevi tempi di rifornimento dell'idrogeno con guida senza emissioni locali.
A a Francoforte è previsto anche il debutto dell'S Class Coupé e della Classe S Cabriolet, completamente aggiornate, nelle versioni standard e AMG.
La Mercedes tra i pick-up celebra la sua prima volta in pubblico allo show IAA. La classe Mercedes-Benz X combina i tipici attributi di un pick-up – robusto, funzionale, duraturo e adatto per la guida fuori strada – con i classici punti di forza di una vera Mercedes – design, comodità, dinamica di guida e sicurezza. Con il suo design SUV come caratteristica del marchio, la classe X si adatta perfettamente al portafoglio Mercedes-Benz.
Gli eventi possono ora essere seguiti in diretta e on-line
Come è tradizionale, lo show IAA si apre lunedì 11 settembre dalle 6:30. Con la "Mercedes-Benz Media Night". La conferenza stampa si svolgerà il primo giorno di stampa, il 12 settembre alle ore 9.35.
Alla riunione degli esperti mercoledì 13 settembre dalle 10:00 alle 13:00, gli esperti delle società del gruppo (Tobias Moers , Presidente Mercedes-AMG, Dr Annette Winkler, CEO di Smart, Dr Jens Thiemer, Vice Presidente Marketing Mercedes-Benz Cars e Wilko Stark, Responsabile CASE) prenderanno appuntamento per rispondere alle domande dei media su argomenti del marchio e quelli futuri. Conversazioni dirette con gli esperti saranno inoltre possibili a livello digitale.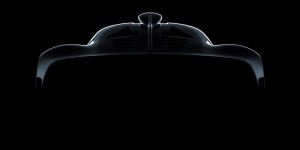 Mercedes-Benz lancia anche una nuova piattaforma di servizi digitali specificamente per i media presso l'IAA.
Mercedes me media è il nuovo servizio online che consente per la prima volta di estendere e ampliare eventi live come show e presentazioni stampa mondiali e ampliare in molteplici esperienze di comunicazione online in tutto il mondo. La nuova piattaforma rende anche il lavoro più facile per i giornalisti con nuove funzionalità esclusive, come ad esempio un live stream multi-angolo ad alta risoluzione, una funzione di screenshot ad alta risoluzione da qualsiasi angolo della macchina del live stream e trascrizioni in diretta di colloqui e conferenze in due lingue .
Mercedes me media consente ora a tutte le parti interessate in tutto il mondo di essere presenti in diretta agli eventi di spettacolo. I rappresentanti dei media hanno anche accesso a materiale stampa, foto e video relativi all'IAA con un hub mediatico costantemente aggiornato.
Me Convention: uno spettacolo automobilistico in una nuova dimensione
Con la Me Convention, le presentazioni classiche del veicolo saranno completate da un formato di dialogo interattivo per tre giorni dal 15 al 17 settembre.
Ciò coprirà temi futuri derivanti dalla strategia CASE e vanno ben oltre gli aspetti puramente dei prodotti: la nuova creazione, la nuova urbanità, la nuova leadership, le nuove realtà, la nuova velocità.
La Me Convention è una miscela ispiratrice di workshop, di esperti, di laboratori interattivi e di installazioni d'arte. In questo modo, Mercedes-Benz cerca di avviare un discorso su argomenti relativi al futuro, portando lo show motoristico come una piattaforma di comunicazione in una nuova dimensione.
Oltre 100 visionari internazionali, pensatori laterali e personalità ispiratrici di diversi ambiti culturali e sociali saranno presenti come relatori, tra i quali l'astronauta e il ricercatore nel settore dei razzi Buzz Aldrin, l'artista dei media e il coreografo Christian "Mio" Loclair, il monaco tibetano e specialista di consapevolezza Gelong Thubten, l'esploratore, avventuriero e ambasciatore di Mercedes-Benz Mike Horn, la supermodello Amber Valetta, il famoso designer industriale Hartmut Esslinger, il giornalista Amber Mac e Miriam Meckel, redattore della rivista tedesca Wirtschaftswoche.
Con SXSW, la Me Convention ha un partner di cooperazione a bordo che ha molti anni di esperienza con i formati di conferenza innovativi. Con la sua miscela di un festival culturale e di una conferenza digitale, SXSW ha uno status di cult ad Austin e attrae più di 300.000 visitatori ogni anno. La Me Convention è la prima collaborazione di questo tipo degli americani al di fuori degli Stati Uniti.
La presentazione IAA di Mercedes-Benz Cars
Tutto sommato, la presentazione IAA di Mercedes-Benz riflette completamente la strategia CASE, con la CASE City al piano terra della Sala del Festival come il punto forte. Le presentazioni dei moderatori e delle vetrine del veicolo avranno luogo anche al suo centro.
Entrando nella lobby del Festival Hall, la posizione tradizionale per il banco Mercedes-Benz, un "Digital Dashboard" informa il visitatore sui diversi formati di live e talk in tempo reale con elementi multimediali.
Qui è dove i visitatori sono anche informati che possono accedere per un tour individuale e digitale dello spettacolo – con i passaggi digitali da Mercedes-Benz. Con "Mercedes-Benz To Go", i visitatori sono sempre tenuti completamente informati sui punti salienti, sui veicoli e sulla Me Convention prima, durante e dopo lo show IAA. I passaggi possono essere ottenuti su dispositivi mobili in qualsiasi momento all'indirizzo www.mercedes-benz.com/IAA oppure caricati attraverso la scansione del codice QR allo show e possono anche essere trasmessi in diretta. Nella sala espositiva le informazioni interessanti possono essere raccolte utilizzando un codice QR, quindi inviato a casa tramite browser tramite la connessione LTE o WLAN dedicata.
Circa 400 dipendenti lavorano da oltre due mesi per la pianificazione e la realizzazione delle aree di presentazione Mercedes-Benz che coprono più di 11.000 metri quadrati. Ad esempio, sono stati installati 970 tonnellate di acciaio, oltre 250 chilometri di cablaggio e circa 6000 luci.
In English
Mercedes-Benz Cars at the 2017 International Motor Show (IAA)
Exciting new models and innovative event formats from the inventor of the automobile
Source: Daimler AG
Stuttgart and Frankfurt, Germany. 21st August 2017. For its appearance at the Frankfurt International Motor Show (IAA) from 14 to 24 September 2017, Mercedes-Benz is reinforcing its ambition to help shape the mobility of tomorrow.
With the Mercedes-AMG Project ONE the sports car and performance brand is celebrating the highlight of its 50th anniversary.
This hypercar with Formula 1 hybrid drive technology points the way to AMG's "Future of Driving Performance".
A new smart showcar shows an intelligent solution for shared urban mobility. Further outlooks on the full electrification of the portfolio are provided by a concept car in the compact car segment and the GLC F‑CELL EQ Power, a pre-series model with fuel cell hybrid drive. Also celebrating their world première at the show are the comprehensively updated S-Class Coupé and S‑Class Cabriolet in both the standard and AMG versions, which round off the model range. This will also be the show première of the new X‑Class, the pick-up by Mercedes-Benz. One key element of the trade fair presentation is the me Convention, a new joint event format for Mercedes-Benz and the South by Southwest (SXSW). It is being held from 15 to 17 September with the motto #createthenew. Live events, such as the "Mercedes-Benz Media Night", press conference, and the expert talks will be aired by livestream on the new Mercedes me media online platform.
All in all, Mercedes-Benz Cars is exhibiting around 100 vehicles in Frankfurt, among them several world premières of innovative concept cars. The Mercedes-AMG Project ONE is a near-series study of a hypercar. The hypercar's series version will be the first ever automobile to feature genuine Formula 1 hybrid technology. With the new, electrically powered smart showcar, the brand is exhibiting a study by the recently founded product and technology brand EQ as a world première. This fully autonomously driving study is the first model to comprehensively embody all four pillars of the corporate strategy CASE: "Connected", "Autonomous", "Shared" and "Electric". It stands for maximum mobility efficiency in and for the urban environment thanks to systematic further development of the carsharing concept, and makes the vision of individualised, highly flexible urban public transport a reality.
A further Mercedes-Benz world première will be the first, fully electric EQ concept vehicle within the compact car segment. With its "EQ" brand Mercedes-Benz will in future also offer compact vehicles with electrically driven power units to consequently make electromobility available for an important target group. A fuel cell plug-in hybrid vehicle will also make its first ever appearance at the event. The Mercedes-Benz GLC F‑CELL EQ Power combines practical advantages such as a long range (500 kilometres in the standard cycle) and short hydrogen fuelling times with locally emission-free driving. Also having their debut in Frankfurt are the comprehensively updated S‑Class Coupé and S‑Class Cabriolet in the standard and AMG versions.
The Mercedes among pick-ups is celebrating its public première at the IAA show. The Mercedes-Benz X‑Class combines the typical attributes of a pick-up – robust, functional, durable, and suitable for off-road driving – with the classic strengths of a genuine Mercedes – design, comfort, driving dynamics, and safety. With its SUV design as a hallmark feature of the brand, the X‑Class fits smoothly into the Mercedes-Benz portfolio.
Events can now be followed live and online
As is traditional, the IAA show will open on Monday, 11 September from 6:30 p.m. with the "Mercedes-Benz Media Night". The press conference will take place on the first press day, 12 September, at 9:35 a.m. At "Meet the experts" on Wednesday, 13 September from 10:00 a.m. to 1:00 p.m., experts from the group companies (Tobias Moers, Chairman of Mercedes-AMG, Dr Annette Winkler, CEO of smart, Dr Jens Thiemer, Vice President Marketing Mercedes-Benz Cars and Wilko Stark, Head of CASE) will take hourly turns to answer media questions about brand and future-related topics. Direct conversations with the experts will also be possible at digital level.
Mercedes-Benz is also launching a new digital service platform specifically for the media at the IAA. Mercedes me media is the new online service that allows live events such as world premières and press conferences to be extended and expanded into multi-day online communication experiences around the world for the very first time. The new platform also makes work easier for journalists with new, exclusive functionalities, such as a high-resolution multi-angle livestream, a likewise high-resolution screenshot function from any camera angle of the livestream and live transcripts of talks and lectures in two languages. Mercedes me media now allows all interested parties around the world to be there live at show events. Media representatives also have access to press material, photos and videos relating to the IAA show via a constantly updated media hub.
me Convention: a motor show in a new dimension
With the me Convention, the classic vehicle presentations will be supplemented by an interactive dialogue format for three days from
15 to 17 September. This will cover future-related topics derived from the CASE strategy, and go well beyond purely product-related aspects: New Creation, New Urbanity, New Leadership, New Realities, New Velocity. The me Convention is an inspiring mixture of workshops, expert rounds, interactive labs and art installations. In this way, Mercedes-Benz seeks to initiate a discourse about topics relating to the future, while taking the motor show as a communication platform into a new dimension. More than 100 international visionaries, lateral thinkers and inspiring personalities from different social and cultural backgrounds will be present as speakers, among them the astronaut and rocket researcher Buzz Aldrin, the media artist and choreographer Christian "Mio" Loclair, the Tibetan monk and mindfulness specialist Gelong Thubten, the explorer, adventurer and Mercedes-Benz brand ambassador Mike Horn, supermodel Amber Valetta, the famous industrial designer Hartmut Esslinger, technology reporter Amber Mac and Miriam Meckel, editor of the German business magazine Wirtschaftswoche.
With SXSW, the me Convention has a cooperation partner on board who has many years of experience with innovative conference formats. With its mixture of a cultural festival and a digital conference, SXSW® has cult status in Austin and attracts more than 300,000 visitors each year. The me Convention is the first cooperation of this type by the Americans outside the USA.
The IAA presentation by Mercedes-Benz Cars
All in all, the IAA presentation by Mercedes-Benz fully reflects the CASE strategy, with the CASE City on the ground floor of the Festival Hall as the highlight. Presentations by moderators and vehicle displays will also take place its centre. On entering the lobby of the Festival Hall, the traditional location for the Mercedes-Benz stand, a "Digital Dashboard" informs the visitor about the different live and talk formats in real time with media elements. This is where visitors are also informed that they can log in for an individual, digital tour of the show – with digital passes from Mercedes-Benz for the wallet app. With "Mercedes-Benz To Go", visitors are always kept fully informed about highlights, vehicles and the me Convention before, during and after the IAA show. The passes can be obtained on mobile devices at any time at www.mercedes-benz.com/IAA, or loaded by scanning the QR code at the show, and can even be passed on live. In the exhibition hall, the interesting information can then be collected using a QR code scanner, then sent home by browser via the dedicated LTE connection or WLAN.
Around 400 employees have been working for over two months on planning and realising the Mercedes-Benz presentation areas covering more than
11,000 square metres. 970 tonnes of steel, over 250 kilometres of wiring and around 6000 lights were installed in the Festival Hall, for example.
no images were found

.