6 ° Congresso svizzero della mobilità elettrica
Fonte: Protoscar
Berna, Svizzera. 1° Dicembre 2015. La moderna mobilità elettrica è iniziata in Svizzera 30 anni fa con il TourDeSol. Per questo anniversario, Protoscar mette insieme approfondimenti in base alla sua lunga esperienza. L'intento è quello di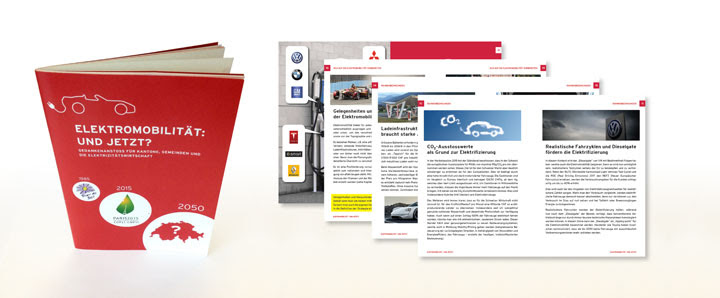 offrire nuovi impulsi e ispirazione per i pensieri per aiutare le centrali elettriche, le città, i cantoni o regioni a prepararsi per l'e-mobility. L'opuscolo "Elektromobilität – und Jetzt?" sarà disponibile presso il 6 ° Congresso svizzero della mobilità elettrica, organizzato dall'Accademia di mobilità presso PostFinance Arena di Berna, il 7-8 dicembre 2015.
Durante la sessione keynote del Congresso di quest'anno, l'8 dicembre, Protoscar presenterà le sette lezioni apprese dalla "infrastruttura di ricarica Masterplan", sviluppata per i cantoni e città in Svizzera e all'estero.
shop&charge Mobility Mendrisio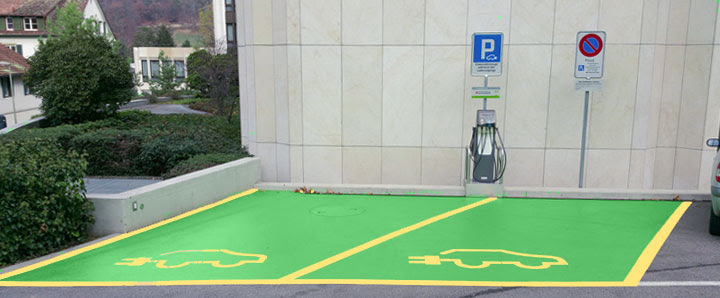 Mendrisio, la città pioniere svizzera degli EV, ha recentemente presentato la sua prima vettura elettrica in una "società di car-sharing": una ZOE. E 'disponibile per l'amministrazione comunale e – nelle ore del dopo lavoro – a tutti i cittadini e ai membri della società. L'auto è parcheggiata vicino al municipio e viene quotidianamente caricata da una stazione shop&charge fornita da Protoscar. Come tutte le altre stazioni di ricarica moderne in Ticino, questo dispositivo è dotato di cavi e spine integrate per essere sicuro e rapido da utilizzare (come Bolloré fa già da anni in tutte le sue stazioni di ricarica in Francia e Stati Uniti).
FutureCar Innovation Network
Con il "Forum FutureCar: Lebensraum Auto"il Fraunhofer Institut IAO inizia un nuovo ciclo di eventi circa l'auto del futuro. Questo sarà l'inizio del 4° FutureCar Network. Fin dall'inizio del 2009, Protoscar è partner della rete contribuendo a portare l'esperienza dal campo nel gruppo dei fornitori e dei costruttori. L'evento si terrà a Stoccarda il 3 dicembre 2015.
Progetto InflatableCAR
L'applicazione Eurostar del progetto InflatableCAR presentato da K.Tex, ITP, Protoscar, SUPSI, e Institut für Textil- und Verfahrenstechnik Denkendorf, è stato valutato come uno dei migliori nella classifica da parte del comitato di valutazione indipendente: 3° tra 230 applicazioni ammesse dall'UE! Il progetto inizierà nel 2016 e terminerà nel 2018. Nell'ambito del progetto, verranno sviluppati componenti estremamente leggeri a base di tessuti gonfiabili per PHEV e EV.
shop&charge  per tutti i veicoli elettrici
La Banca Cantonale di Basilea Campagna ha installato due ulteriori shop&charge modello "Ticino" a Liestal e a Binningen. Come deve essere una infrastruttura di ricarica molto moderna, cavi e connettori sono integrati per il comfort dell'utente: è semplicemente l'unica soluzione "ombrello compatibile"! Possono essere caricati contemporaneamente due veicoli elettrici, un e-scooter o una Twizy.
In English
Protoscar CleanCar Shapers
6th Swiss Electric Mobility Congress
Source: Protoscar
Bern, Switzerland. December 1st, 2015. Modern e-mobility started in Switzerland 30 years ago with the TourDeSol. For this anniversary, Protoscar put together insights based on its long experience. The intention is to offer new impulses and inspiration for thoughts to help power utilities, cities, cantons or regions to prepare for e-mobility. The brochure "Elektromobilität – und jetzt?" will be available at the 6th Swiss Electric Mobility Congress, organized by the Mobility Academy at the PostFinance Arena in Bern, December 7-8, 2015. Programm
During the keynote session of this year's congress on December 8, Protoscar will present the 7 lessons learned from the "Masterplan Charging Infrastructure", developed for cantons and cities in Switzerland and abroad.
shop&charge Mobility Mendrisio
Mendrisio, the EV-pioneer city of Switzerland, recently unveiled its first "company car-sharing" electric vehicle: a ZOE. It is available to the city administration and -after working hours- to all citizens and Mobility members. The car is parked next to the city hall and is daily charged by a shop&charge station provided by Protoscar. As all other modern charging stations in Ticino, this device features integrated cables and plugs in order to be save and quick to use (like Bolloré already does since years at all its charging stations in France and US).
FutureCar Innovation Network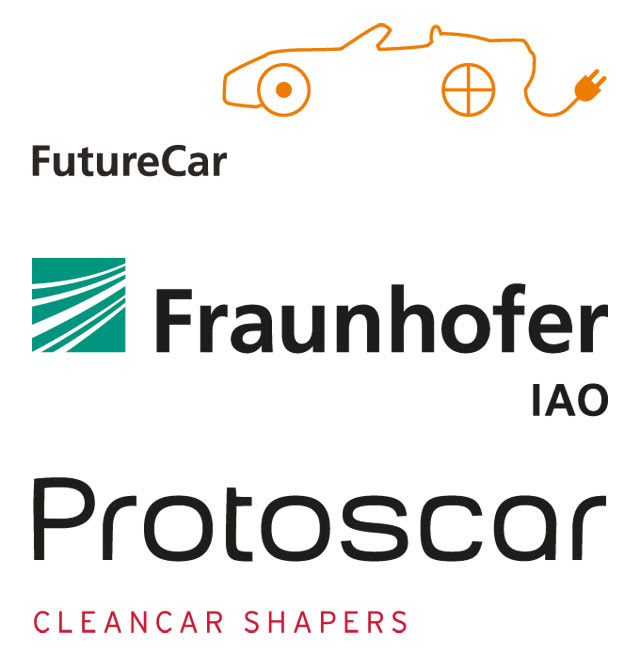 With the "Forum FutureCar: Lebensraum Auto" the Fraunhofer Institut IAO starts a new round of events about the car of the future. This will be the start of the 4th FutureCar Network. Since the very beginning in 2009, Protoscar has been a partner of the network helping to bring experience from the field into the group of car suppliers and OEMs. The event will be held in Stuttgart on December 3, 2015. Read more
InflatableCAR Project
The Eurostar application of the InflatableCAR project presented by K.Tex, ITP, Protoscar, SUPSI, and Institut für Textil- und Verfahrenstechnik Denkendorf, has been evaluated as one of the best in the ranking by the Independent Evaluation Panel: 3rd, out of 230 eligible EU applications! The project will start in 2016 and end in 2018. Within the project, extremely lightweight components based on inflatable textiles for PHEVs and EVs will be developed.
shop&charge for all EVs
The Basellandschaftliche Kantonalbank has installed two additional shop&charge model "Ticino" in Liestal and in Binningen. As it shall be a very modern charging infrastructure, cables and connectors are integrated for premium user comfort: it is simply the only "umbrella compatible" solution! In addition to two EVs, an e-scooter or a Twizy can be charged simultaneously. Read more
no images were found

.