Il premio insieme a Joe Bastianich sul palco del Blue Note
Premiate le band vincitrici del concorso "The Soul must go on"
Un evento all'insegna della passione e dello spirito different di Kia Soul ECO-Electric
Sul palco le esibizioni dei protagonisti e del testimonial Joe Bastianich
Grande successo sui canali digital per un iniziativa assolutamente originale
Fonte: Kia Motors
Milano, Italia. 23 giugno 2015 – Si è svolta venerdì scorso la serata conclusiva del concorso  "The Soul Must Go On" che Kia ha promosso in occasione del lancio commerciale della nuova Soul ECO-electric. Iniziativa che ha coinvolto appassionati e praticanti della musica nello spirito particolarissimo che contraddistingue Kia, le sue vetture e il suo modo di comunicare.
Il concorso ha selezionato attraverso l'attività in rete e quella di una giuria di esperti le band vincitrici che hanno avuto l'opportunità di esibirsi sul palcoscenico del Blue Note nel corso della serata di premiazione, realizzata in collaborazione con Radio Montecarlo e arricchita da personaggi prestigiosi come il DJ Nick the Night Fly e il testimonial Kia Joe Bastianich, a sua volta, protagonista di una performance musicale assieme alla band vincitrice.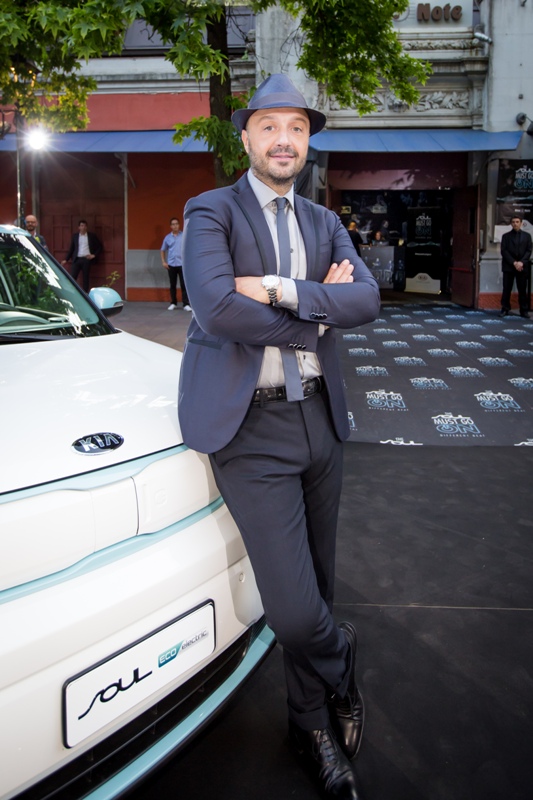 Ad essere premiato è stato il gruppo Atelier, selezionato tra 10 band più votate dal web direttamente da Joe. Nati a Siracusa nel 2012, gli Atelier sono composti da: Antonio Randazzo ( tastiere ), Andrea Bovelacci (basso ), Raffaele Randazzo ( batteria ), Stefano Ortisi (sax), Salvo Rizzuto (voce) e Fabio Moschella (chitarre/cavaquinho).
Ad esibirsi sul palco del Blue Note anche il chitarrista Stefano Barotti, che ha al suo attivo un'intensa attività in collaborazione con altri artisti celebri, e l'originale "swing band" Lady Gillinger, selezionati dalla giuria fra tutti i partecipanti al contest.
L'esibizione di Joe Bastianich, accompagnato da Nick the Night Fly e dalla sua band, ha chiuso in modo spettacolare un evento originale e di grande successo che conferma appieno lo spirito digital di Kia Motors Italy.
537 iscrizioni al contest, 35.089 partecipanti al voto, 2.208.958 contatti su Facebook che hanno portato 16.000 nuovi fan Kia, 8.700.000 tweet e 1.637.875 visualizzazioni video su Facebook e YouTube: questi i numeri che sottolineano il successo del progetto e il perfetto abbinamento fra lo spirito di Kia Soul ECO-electric e il mondo social, legato alla  musica e non solo.
A commento della manifestazione il Communication PR & Marketing Director di Kia Motors Italy, Giuseppe Mazzara, ha dichiarato:
"Il successo dell'iniziativa e i risultati in termini di visibilità del marchio Kia sono la conferma che quello che è ritenuto il "marchio più giovane" merita e può permettersi di percorrere nuove strade. Quello che cerchiamo di fare è affermare il "different beat" di Kia realizzando iniziative di Marketing che rispecchiano i valori del brand di qualità, innovazione e nel caso di The Soul Must Go On, passione".
no images were found

.