Ford all'H2R di Rimini EcoMondo 2015 con la nuova Mondeo Hybrid e la strategia per la Smart Mobility
· Ford Italia partecipa ad H2R – Mobility for Sustainability, l'evento dedicato alla mobilità sostenibile che si svolge a Rimini dal 3 al 6 novembre nell'ambito della kermesse fieristica EcoMondo dedicata alla 'green economy'
· A Rimini i riflettori saranno puntati sulla Mondeo Hybrid, declinazione ibrida della nuova ammiraglia Ford e primo veicolo ibrido-elettrico europeo dell'Ovale Blu sviluppato nell'ambito della strategia 'Power of Choice'
· Ford Italia interverrà alla conferenza 'Mobilità e sostenibilità', nel corso della quale descriverà la strategia globale dell'Ovale Blu per il futuro della Smart Mobility. La conferenza si svolgerà il 4 novembre dalle 10.30 alle 13.30 presso l'agorà della Hall Sud di H2R
Fonte: Ford Italia
Roma, Italia. 2 novembre 2015. Ford Italia partecipa ad H2R – Mobility for Sustainability, l'evento sulla mobilità sostenibile che si svolge a Rimini dal 3 al 6 novembre nell'ambito della kermesse fieristica EcoMondo dedicata alla 'green economy'. Dopo aver già svelato in anteprima nazionale la Ford Focus Electric nelle edizioni passate di H2R, quest'anno Ford è presente con la Mondeo Hybrid, declinazione ibrida della nuova ammiraglia dell'Ovale Blu. Ford Italia interverrà alla conferenza 'Mobilità e sostenibilità', nel corso della quale descriverà la strategia globale dell'Ovale Blu per il futuro della Smart Mobility. La conferenza si svolgerà il 4 novembre dalle 10.30 alle 13.30 presso l'agorà della Hall Sud di H2R.
All'inizio di quest'anno, Ford ha delineato la propria strategia in merito alla mobilità intelligente del domani, per trasformare il modo in cui il mondo si sposta e affrontare le sfide della crescente urbanizzazione grazie alle tecnologie cloud e di connettività. La strategia ruota intorno alla produzione di innovazione nel campo dell'integrazione dei dispositivi mobili a bordo dell'auto, dell'esperienza di trasporto e dello sviluppo della guida autonoma. Ford sta
attualmente portando avanti oltre 25 sperimentazioni, condotte in tutto il mondo, che creeranno le basi per l'evoluzione dell'ecosistema globale dei trasporti, affrontando le diverse sfide che i differenti contesti presentano nelle varie aree geografiche. Di recente, inoltre, Ford ha implementato programmi di supporto agli sviluppatori di app mettendo a disposizione gratuitamente le piattaforme di interfacciamento con il sistema SYNC AppLink, per incentivare l'implementazione dei comandi vocali all'interno delle app e permetterne l'utilizzo, in sicurezza, anche in auto.
Power of Choice
La nuova Mondeo Hybrid è la prima vettura ibrido-elettrica europea Ford ed è stata sviluppata nell'ambito della strategia 'Power of Choice', la filosofia in base alla quale Ford rende disponibile il maggior numero di soluzioni per guidare 'green' a bordo di uno stesso modello, lasciando al cliente la possibilità di scegliere la tecnologia di propulsione più adatta alle proprie esigenze. Grazie a questa strategia, Ford offre oggi non solo motorizzazioni alternative come quella completamente elettrica della Focus Electric e quella ibrida della Mondeo Hybrid, ma propone soluzioni, trasversali rispetto alla gamma, che permettono di guidare 'green' senza dover rinunciare alle proprie abitudini, riducendo i consumi e le emissioni grazie all'innovazione tecnologica applicata a motori a combustione sempre più efficienti.
L'EcoBoost 1.0 a 3 cilindri, Motore dell'Anno in assoluto dal 2012 al 2014, e per la propria categoria dal 2012 al 2015, dimostra in modo esemplare l'applicazione di questa filosofia. Grazie a tecnologie come la doppia fasatura variabile indipendente, al turbo e all'iniezione diretta, è in grado di erogare prestazioni proprie di motori di cubatura superiore, mantenendo i vantaggi e l'efficienza di un'unità compatta. La scalabilità di questo innovativo propulsore gli consente di essere applicabile su vetture di diversi segmenti, ed è infatti oggi disponibile in Europa a bordo di Fiesta, B-MAX,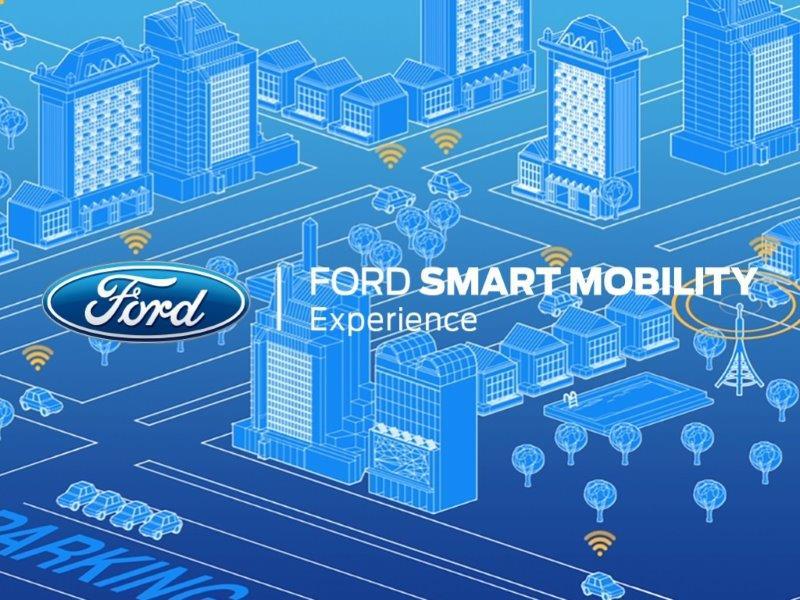 EcoSport, Focus, C-MAX, C-MAX7, Tourneo Courier, Tourneo Connect, Transit Courier e Transit Connect, istituendo un inedito rapporto tra dimensioni e cilindrata sia a bordo delle auto che dei veicoli commerciali.
Il ventaglio di soluzioni proposte nell'ambito della strategia Power of Choice include anche tutti i modelli ECOnetic, versioni speciali, trasversali rispetto alla gamma Ford, caratterizzate da un'attenzione superiore per l'efficienza grazie all'implementazione di un'ampia serie di soluzioni tecnologiche e aerodinamiche per ridurre consumi ed emissioni.
Nuova Mondeo Hybrid
La Mondeo Hybrid è costruita sulla base della tecnologia ibrida Ford di terza generazione, che si avvale di batterie a controllo software e di trasmissione variabile continua, e si compone di un motore a benzina 2.0 a ciclo Atkinson e di 2 motori elettrici, garantendo emissioni di soli 99 g/km di CO2. I 2 motori elettrici hanno compiti diversi: uno è propulsivo e trasferisce potenza alle ruote, l'altro è utilizzato per la ricarica delle batterie da 1,4 kWh.
La combinazione di motore elettrico e a benzina consente alla Ford Mondeo Hybrid di raggiungere una potenza di 187 cavalli, con un'efficienza di 4,2 l/km ed emissioni di CO2 di soli 99 g/km. In modalità esclusivamente elettrica, la nuova Mondeo Hybrid raggiunge una velocità massima di 135 km/h.
La Mondeo Hybrid è proposta esclusivamente nella versione Titanium 4 porte al prezzo di listino di 32.950 euro, esattamente allineato a quello della Titanium 5 porte 2.0 TDCi 150 cavalli, con cambio Powershift, rendendo di fatto libera la scelta del cliente di quale propulsione adottare in funzione della propria sensibilità ambientale.
La propulsione ibrida è disponibile anche a bordo della Mondeo Vignale, l'espressione di eleganza più elevata dell'Ovale Blu in Europa, che si accompagna a un'esperienza di acquisto possesso superiore grazie ai servizi esclusivi riservati ai clienti Vignale.
no images were found