Elettrizzante Fleet World Fleet Show 2016 a Maggio a Silverstone
Fonte: Electrifying Fleet World
Gran Bretagna. Quest'anno il Fleet World Fleet Show, che si svolgerà sull'iconico circuito di Silverstone mercoledì 11 maggio 2016, promette di essere un evento 'elettrizzante' per tutti coloro che lo visiteranno.
La mostra di quest'anno sarà l'occasione per i manager di flotte di vedere, valutare e guidare alcuni dei più recenti veicoli elettrici (EV) disponibili sul mercato – in un momento in cui gli ultimi dati mostrano che l'interesse per i veicoli "verdi" non è mai stato così grande.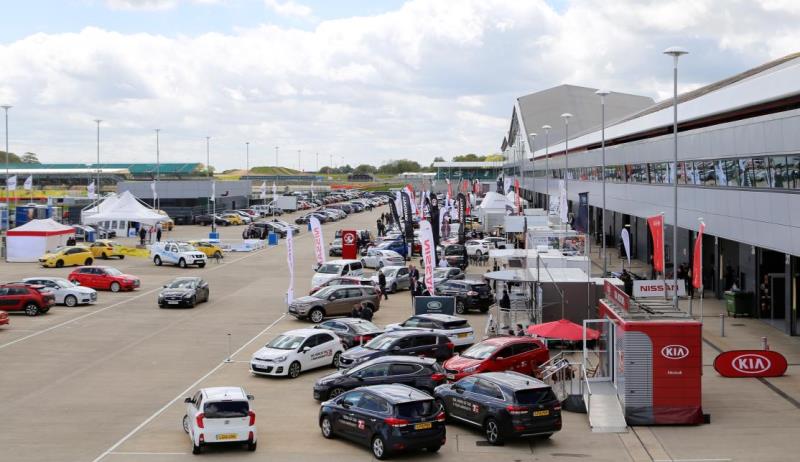 L'anno scorso ha visto il record di adozione di veicoli elettrici puri, range extender e veicoli ibridi plug-in e si è visto che le aziende hanno aggiunto sempre più veicoli ad ultra-basse emissioni alle loro politiche.
Le figure dalla società di produttori di motori e commercianti hanno mostrato che le vendite di veicoli elettrici sono cresciute del 94%, passando da 14.532 alla fine del 2014 a 28.188 entro la fine dello scorso anno.
E, secondo l'organismo di settore Go Ultra Low, quando si tratta di imprese, le registrazioni della flotta di veicoli elettrici sono state maggiori del 106% rispetto all'anno precedente, e rappresentano 18.250 delle 28.188 veicoli immatricolati, circa il 65% del totale.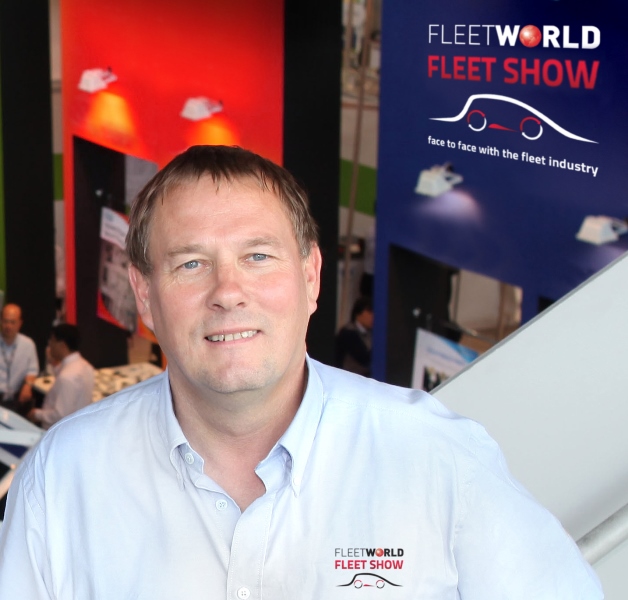 Go Ultra Low, che riunisce un consorzio di otto principali produttori di veicoli (Audi, BMW, Kia, Mitsubishi, Nissan, Renault, Toyota e Volkswagen), l'Ufficio per veicoli a basse emissioni e la SMMT, organizza ancora una volta un seminario per i manager di flotte con rispettivo pranzo, dove ci sarà l'opportunità di discutere alcuni dei benefici e le sfide per l'operatività di una flotta di veicoli elettrici.
Il responsabile di Go Ultra Low, Poppy Welch ha dichiarato:
"Siamo felici di essere di nuovo a Silverstone dopo un grande successo  dello show dello scorso anno. La campagna Go Ultra Low aiuta i decisori delle flotte e gli automobilisti aziendali a capire i benefici, risparmi sui costi e le capacità di una vasta gamma di veicoli elettrici sul mercato.

"Lo fa attraverso l'educazione sia al pubblico che agli utenti della flotta e affronta i miti obsoleti mettendo in evidenza i molteplici vantaggi dei veicoli elettrici, compreso il modo in cui offrono praticità e sono competitivi per gli utenti business".
Dietro l'aumento della domanda delle flotte c'è una maggiore scelta di modelli con 30 puri elettrici o auto ibride plug-in oggi disponibili nel Regno Unito. Queste vanno dalle auto sportive ad alte prestazioni ai veicoli sport utility, con i più nuovi modelli che quest'anno ciascuno dei 10 marchi più venduti ora offre anche in versione EV come parte della loro gamma.
E, tra gli espositori di Fleet Show di quest'anno, BMW, Nissan, Renault, Tesla e Volvo saranno solo alcuni dei costruttori di veicoli, con un forte interesse per incentivare le vendite di veicoli elettrici ed gli estensori di autonomia ai clienti di flotta.
Fleet Show 2016 includerà una vasta gamma di caratteristiche interessanti per i manager di flotta che giustificano abbondantemente prendere un giorno fuori ufficio.
Decine di produttori di veicoli, società di leasing e altri fornitori di flotte hanno già confermato il loro posto in uno dei più grandi eventi dedicato alle flotte del Regno Unito, che promette ancora una volta di fornire qualcosa per tutti.
Ci saranno test di guida delle auto più nuove su tre circuiti – i circuiti nazionali, internazionali e Stowe – oltre a un percorso su strada, con l'accento su alcuni dei più recenti modelli alternativi, così come i veicoli a motore più convenzionale.
Gli organizzatori si aspettano di essere ancora molto occupati quest'anno con le prove, considerando che le prove di guida allo Show sono aumentate del 20%.
E, così come prova di guida dei nuovi modelli, lo Show 2016 sarà ancora una volta caratterizzato da una mostra al coperto nei padiglioni 1-3 dello stato-of-the-art di Silverstone, con una vasta gamma di espositori che dimostrano alcuni degli ultimi sviluppi, prodotti e servizi nel campo della flotta.
Ciò permetterà ai visitatori la possibilità di tenere incontri faccia a faccia e di rete con gli espositori e gli altri visitatori.
L'anno scorso Fleet Show ha attratto un numero maggiore di top manager di flotta che mai – in crescita del 25% rispetto all'anno precedente – e il pubblico è aumentato in termini di quantità ogni anno dal l'evento inaugurale nel 2011.
Quest'anno, il pubblico sarà verificato da Audit Bureau of Circulation (ABC) per la prima volta a dare un record chiaro e verificabile del numero di decisori di flotte presenti all'evento.
La registrazione per l'evento di quest'anno è ora aperta e dettagli su come registrarsi possono essere trovati qui: http://thefleetshow.co.uk/visitors
Il Direttore di Fleet Show, Jerry Ramsdale, ha commentato:
"EVs, range extender e ULEVs stanno diventando una parte crescente della composizione della flotta e, come gli ultimi dati di vendita mostrano, nel mercato di flotta di oggi estremamente consapevole delle emissioni questi tipi di veicoli sono di crescente importanza.

"Alcuni dei più recenti modelli ad ultra-basse emissioni saranno disponibili a Silverstone quest'anno in modo che i decisori di flotta avranno l'occasione perfetta per valutarli in una varietà di differenti condizioni di guida" – ha detto.
Per maggiori dettagli della flotta mondiale Fleet Show 2016, potete visitare il sito http://www.thefleetshow.co.uk
Electrifying Fleet World Fleet Show 2016 at Silverstone in May
Source: Electrifying Fleet World
March 2016. United Kingdom. This year's Fleet World Fleet Show, at the iconic Silverstone circuit on Wednesday, 11 May 2016, promises to be an 'electrifying' event for all those who attend.
This year's Show will provide the opportunity for fleet decision-makers to see, evaluate and drive some of the latest electric vehicles (EVs) available on the market – at a time when latest figures show interest in 'green' vehicles has never been greater.
Last year saw record take-up of pure electric vehicles, range extenders and plug-in hybrid vehicles, as companies increasingly added ultra-low emission vehicles to their fleet policies.
Figures from the Society of Motor Manufacturers and Traders showed sales of EVs went up by 94%, from 14,532 at the end of 2014 to 28,188 by the end of last year.
And, according to industry body Go Ultra Low, when it came to businesses, fleet  registrations of EVs were 106% up on the previous year, and accounted for 18,250 of the 28,188 vehicles registered, around 65% of the total.
Go Ultra Low, which brings together a consortium of eight leading vehicle manufacturers (Audi, BMW, Kia, Mitsubishi, Nissan, Renault, Toyota and Volkswagen), the Office for Low Emission Vehicles and the SMMT, will again be holding a lunch-time seminar for fleet decision-makers, when there will be the opportunity to discuss some of the benefits and challenges to running a fleet of EVs.
Head of Go Ultra Low, Poppy Welch said: "We are delighted to be back at Silverstone again after a very successful Show last year. The Go Ultra Low campaign helps fleet decision-makers and company car drivers understand the benefits, cost savings and capabilities of the wide range of EVs on the market.

"It does this by educating both public and fleet audiences and addressing outdated myths and highlighting the multiple benefits of EVs, including how they offer competitive practicality for business users."
Behind the increased fleet demand is a much greater choice of models with 30 pure electric or plug-in hybrid cars now available in the UK. These range from high-performance sports cars to capable sports utility vehicles, with more new models on the way this year and with each of the 10 best-selling brands now offering an EV as part of their model range.
And, amongst Fleet Show exhibitors this year, BMW, Nissan, Renault, Tesla and Volvo will be just some of the vehicle manufacturers with a strong interest in boosting sales of EVs and range extenders to fleet customers.
As regular visitors have come to expect, the 2016 Fleet Show will include a huge array of interesting features for fleet decision-makers that will more than justify taking a day out of the office.
Dozens of vehicle manufacturers, leasing companies and other fleet suppliers have already confirmed their places at one of the UK's largest fleet events, which again promises to provide something for everyone.
There will be test driving of more new cars on three circuits – the National, International and Stowe circuits – plus a road route, with an emphasis on some of the very latest alternatively-fuelled models, as well as more conventionally-powered vehicles.
The organisers are expecting test drives to again be very busy this year after driving at last year's Show increased by 20%.
And, as well as test driving the newest models, the 2016 Show will again feature an indoor exhibition in halls 1-3 of the state-of-the-art Silverstone Wing, with a wide array of exhibitors demonstrating some of the latest developments, products and services in the fleet arena.
This will provide Show visitors with the chance to hold face-to-face meetings and network with exhibitors and other visitors alike.
Last year's Fleet Show attracted higher numbers of top quality fleet decision-makers than ever before – up 25% on the previous year – and the audience has increased in size every year since the inaugural event in 2011.
This year, the audience will be audited by the Audit Bureau of Circulation (ABC) for the first time to give a clear and auditable record of the number of fleet decision-makers attending the event.
Registration for this year's event is now open and details of how to register can be found here: http://thefleetshow.co.uk/visitors
Fleet Show director, Jerry Ramsdale, commented:
"EVs, range extenders and ULEVs are now becoming an increasing part of the fleet mix and, as the latest sales figures show, in today's extremely emissions-conscious fleet market these types of vehicle are of increasing importance.

"Some of the very latest ultra-low emission models will be available at Silverstone this year so that fleet decision-makers will have the perfect opportunity to assess them in a variety of different driving conditions," he said.
For more details of the Fleet World Fleet Show 2016, please visit http://www.thefleetshow.co.uk
no images were found

.