Fonte: eTourEurope
Germania. 29 Aprile 2016. Con 754 veicoli elettrici nel 2015, il progetto "Mille veicoli elettrici in movimento!" è di gran lunga il più grande movimento di EV in Europa.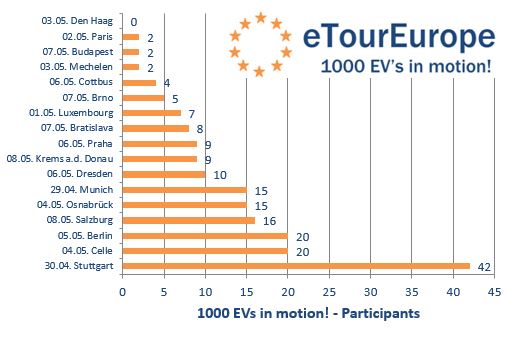 Troviamo questo fatto particolarmente importante in un momento in cui l'Europa sfida la crisi dei rifugiati ed i paesi tendono ad allontanarsi l'uno dall'altro.
Il progetto Mille veicoli elettrici in movimento! sostiene fortemente l'idea europea di legare l'interesse comune a trovare un modo per spostarsi insieme in un modo ecologicamente benefico avendo la mobilità senza rumore.
In English
eTourEurope starts from Germany!
Source: eTourEurope
Germany. April 29, 2016.With 754 EVs in 2015 the "1000 EVs in motion!" project is by far the largest EV movement in Europe.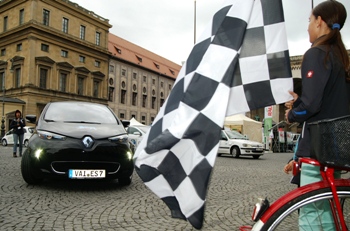 We find this fact especially important in a time where Europe is challenged with the refugees crisis and tends to drift apart from each other.
The 1000 EVs in motion! project strongly supports the EU idea of binding common interest in finding a way together to move in an ecologically beneficial and mobility of slight noise.
no images were found