• La due posti sportiva elettrica sarà distribuita in Cina attraverso il nuovo partner, Jowett Motors (Asia) Ltd
• La tecnologia V2X di Detroit Electric sarà mostrata presso lo stand
• In mostra anche la piattaforma base Android di infotainment e SAMI di servizi connessi
Fonte: Detroit Electric
Shanghai, Cina. 20 aprile 2015. Detroit Electric presenterà all'Auto Show Shanghai di quest'anno l'entusiasmante sportiva elettrica SP:01, insieme a ll'innovativa tecnologia V2X dell'azienda (Vehicle to Grid e Vehicle to Port) e il sistema di infotainment in-car. La mostra segna un significativo passo in avanti nello sviluppo della Detroit Electric in Cina, che ha nominato Jowett Motors (Asia) Ltd. come importatore esclusivo del marchio nel mercato cinese.
Il proprietario ed il gestore di Jowett hanno importato rinomate marche di auto sportive dall'Italia e dalla Germania in Cina per oltre 23 anni.
"Siamo orgogliosi di collaborare con Jowett Motors, poichè il loro team di gestione ha un record eccezionale nell'introduzione e vendita di auto sportive di elevate prestazioni all'interno del mercato cinese", ha dichiarato il signor Albert Lam, Presidente e CEO di Detroit Electric Group. "Il loro coinvolgimento dice molto circa il nostro prodotto ed il nostro marchio ed i progressi che stiamo facendo".
Il Dr. Richard Lee, Presidente di Jowett Motors, ha aggiunto,
"Siamo onorati e felici di essere stati scelti come importatore Detroit Electric esclusiva per la Cina. La Cina è leader mondiale nel grande futuro degli EV e diventerà il più grande mercato per i veicoli elettrici. Siamo orgogliosi perchè l'inizio del nostro rapporto con la Detroit Electric segna un'altra pietra miliare in questo percorso".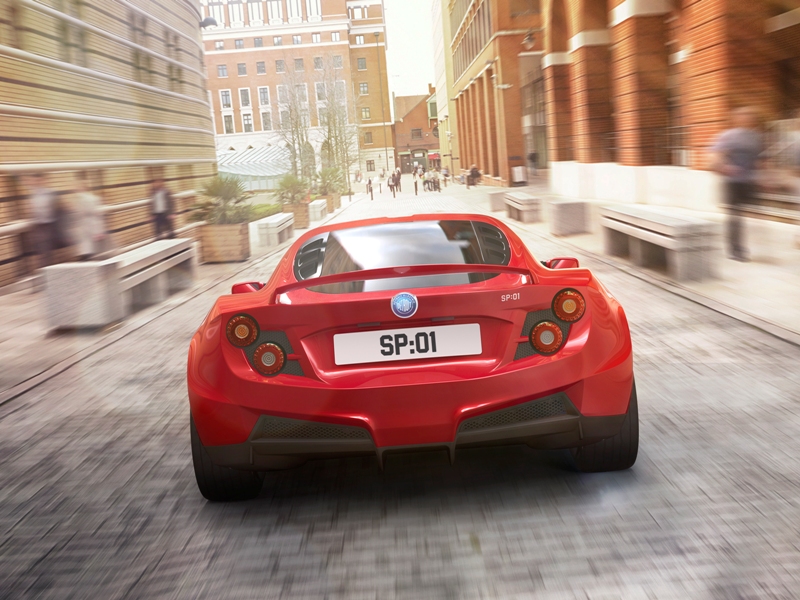 Auto Shanghai 2015 sarà l'occasione per Detroit Electric per dimostrare la propria tecnologia V2X bi-direzionale di carica e scarica, che può trasformare il veicolo in una fonte di energia sia per la rete che per la casa. Ciò potrebbe sbloccare il vero potenziale dei veicoli elettrici, sia come soluzione di mobilità che di energia.
Detroit Electric esporrà anche il Sistema di SAMI (Smartphone Application Infotainment gestito) della SP: 01. SAMI utilizza una piattaforma operativa Android open-source per fornire l'accesso a una vasta gamma di funzioni, tra cui la radio, lettore musicale, HVAC (riscaldamento, ventilazione e aria condizionata), navigazione satellitare e dei sistemi del veicolo, come la carica della batteria e altra telemetria del veicolo .
"Crediamo che questo sia un punto di svolta. Siamo orgogliosi di essere i primi ad introdurre un sistema di infotainment basato Android open-source completo, rendendo il nostro veicolo l'ultimo dispositivo mobile", aggiunge Lam.
Inoltre, tramite la connettività mobile, SAMI può essere utilizzato per effettuare chiamate di telefonia mobile, dati di flusso e accedere a Internet, fornendo l'accesso remoto a una gamma di funzioni del veicolo, compreso il controllo di carico/scarico, la climatizzazione e il download completo della telemetria. La piattaforma open-source Android permetterà ai clienti di Detroit Electric di accedere alle applicazioni sviluppate da terze parti tramite l'interfaccia di SAMI in-car, offrendo numerose opportunità per migliorare l'esperienza dell'utente, dove una macchina diventa un dispositivo davvero 'mobile'.
Una dimostrazione di SAMI si terrà presso lo stand, mostrando la SP: 01 rilasciando la sua energia immagazzinata per alimentare un apparecchio elettrico con un clic di un pulsante all'interno dell'applicazione SAMI.
no images were found