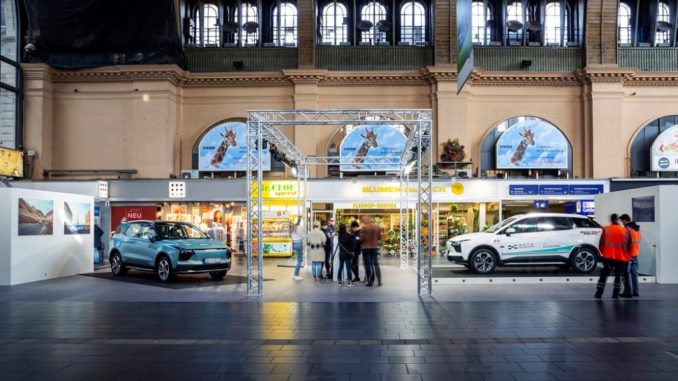 Shanghai-based personal mobility provider Aiways, is set to grow its European profile further with a public exhibition at Frankfurt's central train station.
Two U5 all-electric SUV models has been part of a 180-square-meter display, the 'Aiways Automobil-Ausstellung' (AAA), has been located inside the station's reception hall for 13 days in September.
It is estimated that approximately 70,000 members of the public pass through the reception hall daily, giving Aiways more than 900,000 opportunities to connect with potential electric vehicle buyers as they pass the brand's AAA display.
One of the display vehicles is a U5 all-electric prototype, which recently made the journey to Frankfurt from Xi'an, China. This epic 15,022-kilometer road trip set a new Guinness World Records title in the process, for the 'longest journey by an electric vehicle (prototype)'. The second car is the first German-registered U5 from Aiways.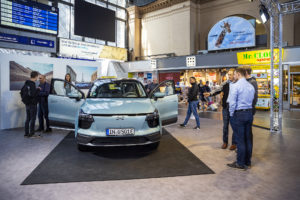 Alexander Klose, Executive VP Overseas Operation at Aiways, comments:
We have chosen to display the U5 at the Frankfurt central train station because we want to meet and talk with people who could be suited to a life with an EV. We've received some very positive and insightful feedback from the public so far, and it's clear that there's growing interest in electric vehicles.
The U5 has been the first fully-electric vehicle from a Chinese start-up to go on-sale in Europe next year, and represents a statement of intent from the Aiways brand. The company will follow up on its Frankfurt AAA display with a series of 'pop-up stores' located throughout European cities later this year.
Source: Aiways