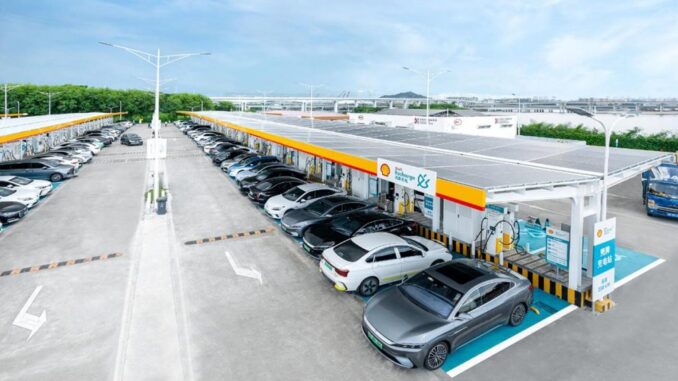 Shell inaugurated its largest electric vehicle charging station with 258 terminals on September 19th in Shenzhen, China.
Shell ha inaugurato lo scorso 19 settembre a Shenzhen, Cina, a sua più grande stazione di ricarica per veicoli elettrici con 258 terminals.
The Shell charging station in Shenzhen has a fast charging capacity of at least 3300 EVs per day.
In this way Shell, known as the largest fuel distributor in the world, demonstrates its firm intention to remain the leader in charging stations even in the period of transition to electric traction.
The charging station is operated by a Joint Venture between Shell and BYD and the electricity used to recharge the vehicles is generated by solar panels installed above the charging shelters which allow it to generate 300,000 kWh per year.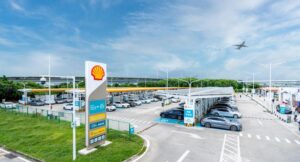 China is one of the countries in which Shell is investing most in the mobility sector, also because charging stations here are widely used and allow excellent profits for the distributor.
For example, in Shenzhen there are already more than 860,000 EVs in circulation and here the construction of fast charging stations will amount to 300 in 2025, all with hundreds of charging points.
Among these, more than 10,000 will be charging points operated by Shell.
All this demonstrates that the business of the transition to electric is positive and can benefit from the intervention of large private companies, provided that there is a clear economic development plan in this direction.
While in Europe and in particular in Italy, it is still difficult to find an electric charging point, in China and specially in Shenzhen, this is no longer a problem, to the benefit of all economic operators, who among other things operate without any public incentive, but simply for market opportunities.
#MarcoLoglio #theEMNteam
Shenzhen, China. 9/19/2023