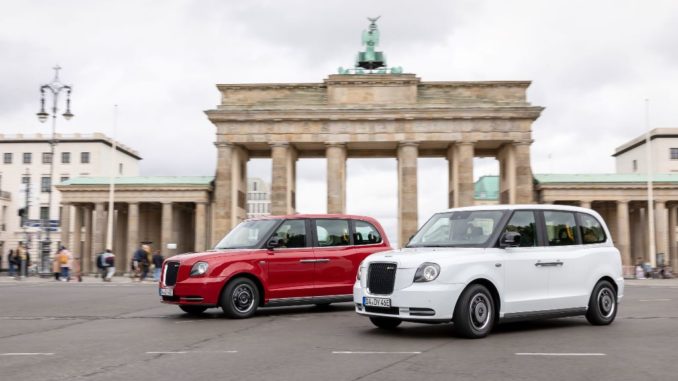 A complete range of financial packaging can benefit the German customers of LEVC (London Electric Vehicle Company) thanks the agreement with Santander.
New finance facility will apply to electric VN5 van when sales begin in Spring 2021 and the intention is to extend LEVC financing across all key European markets, in line with company's export growth strategy.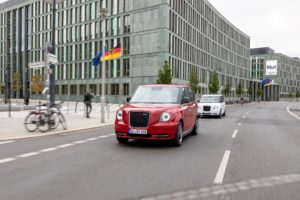 The agreement sees Santander become the retail finance provider for the German market. LEVC customers now have access to a whole new suite of finance products, including Leasing on the electric TX taxi and TX Shuttle, making it easier and more attractive than ever to make the switch to green transportation. The partnership allows dealers and LEVC to issue bespoke quotations and for customers to receive competitive funding options.
LEVC is seeing growth in demand for its TX products in Germany, as taxi operators and on demand shuttle services switch to greener mobility solutions. Sharing the same DNA as the iconic London electric TX taxi, TX Shuttle offers mobility service providers a zero emissions capable vehicle, with six passenger seats, wheelchair accessibility and a purpose-built partition separating the driver from occupants.
From next Spring, LEVC's new electric van, VN5, will also be available in Germany – with the same Santander financing available. Operating in the one-tonne sector, VN5 can achieve a pure EV range of over 60 miles (98 km) and a total flexible range of over 300 miles (489 km).
Source: LEVC