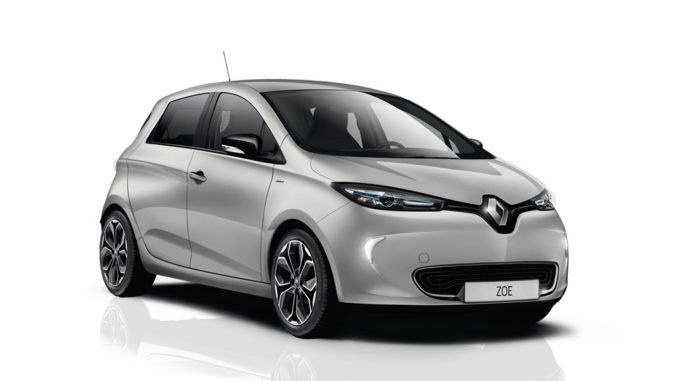 Renault ZOE is without any doubts an icon in the field of electric car and since its launch at the end of the year 2012 it's the bestselling electric vehicle in Europe.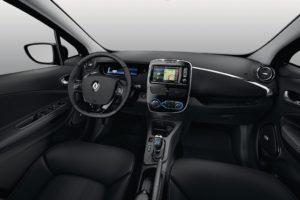 With more than 110 000 units sold and with precedent sentece, there is no coincidence then that the name 'Iconic' has been given to the new limited series of the ZOE presented at the Paris Motor Show.
This version offers exclusive greycoloured upholstery with its new Highland Grey exterior and new 17" aluminium wheel rims. As an accessory, ZOE now offers an ingenious luggage compartment floor that is installed flush with the luggage compartment sill and frees up the loading space by storing the cables in this double bottom accessory. Lastly, the ZOE Iconic is equipped with R110 and Q90 motors offering a realworld range of 300 km.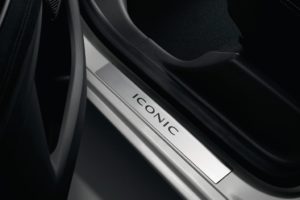 To facilitate the daily life of electric vehicles drivers, a new service helps to create smart journeys by giving information about the whole journey time (journey + battery charging) and guide the driver to the most appropriate charging point.
First on the market, this application is accessible via its smartphone. All services are now combined in a single application, MY Renault.
Moov'In.Paris and the new mobility services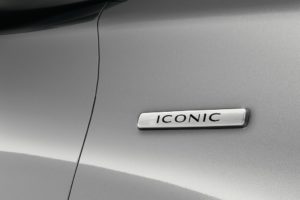 In response to rapid changes in customer behavior, Groupe Renault is offering new mobility services through carsharing solutions, ridehailing services, shortterm rentals and by 2022, mobility services with autonomous robovehicles.
Leading the electric vehicle carsharing services in Europe with 5,000 ZOE in 8 major cities and several strong partnerships, the group has decided to gradually deploy in France a commercial offer of electric mobility for Parisians, IledeFrance residents and visitors, through Marcel (ridehailing service), Moov'In.Paris by Renault (freefloating), and Renault Mobility (short term rental). By the end of 2019, a fleet of 2,000 electric vehicles will be made available through these various offers in France.