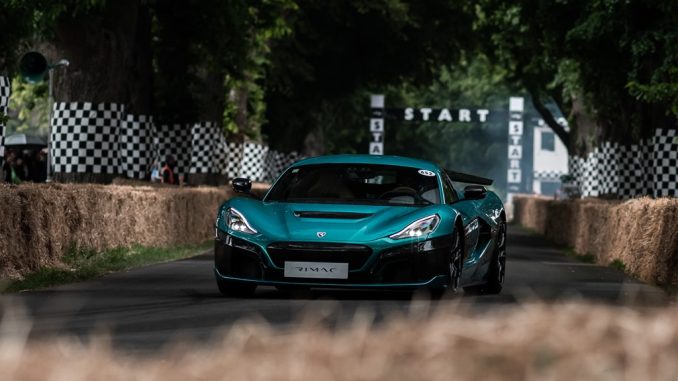 The Rimac Nevera will be heading to Goodwood Festival of Speed again, ready to show visitors why it's been crowned as the fastest accelerating production car in the world.
Powered by a 1,914hp Rimac-designed four-motor powertrain, complete with Rimac All-Wheel Torque Vectoring 2 (R-AWTV 2), the Nevera is ready for some controlled crowd-pleasing slides and four-wheel burnouts on the Duke of Richmond's famous driveway.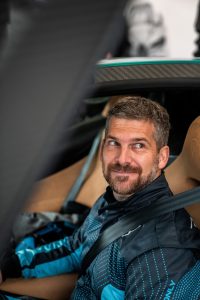 Alongside Rimac clients and prospects, for one lucky Rimac fan, there's also the opportunity to experience Nevera from inside the cock-pit. This week on the Rimac Instagram page followers have the chance to win a seat in the Nevera for a run up the hill on Sunday 26 June, with the car piloted by Rimac Automobili test driver Miroslav "Mrgud" Zrnčević.
Mate Rimac, CEO of The Rimac Group, said:
When I first started this business in 2009, I was just a fan. I used to read obsessively about the latest supercars, and I would dream of one day getting to drive them. Building the Nevera was really the culmination of this dream for me, and I'd love to be able to share what we've built with one of our fans. That's why we're choosing to give away this space in the passenger seat to one of our Instagram followers; we have many fans that we try to bring as close to the action as we possibly can. But we're taking that further than ever before with this latest prize.
So far, only buyers, potential customers, Rimac employees and media have experienced the Nevera's next-generation performance, so this represents a once-in-a-lifetime opportunity to feel the visceral thrill of Rimac's next-generation all-electric hypercar. The Nevera is capable of accelerating from 0-60mph in less than two seconds and from 0-100mph in just 4.3 seconds. It proved itself the fastest accelerating production car in the world last year, setting a quarter-mile time of 8.582 seconds.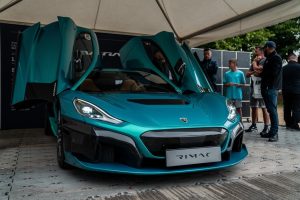 Meanwhile, the R-AWTV 2 system enables infinitely variable dynamic responses to road and track conditions by constantly monitoring and calibrating the amount of torque supplied to each wheel. Both predictive and responsive, R-AWTV makes over 100 calculations per second to tailor the level of torque to achieve the desired driving style. Able to be personalised by the driver, Sport mode sharpens the response of the throttle, brakes, suspension and steering, while Drift mode supplies more torque to the rear wheels to help the car into a controlled slide.
The Nevera in green callisto spec will be on display throughout the event in the Michelin Supercar Paddock, and taking to the hill twice a day in Batch 6, Supercars and First Glance.
Source: Rimac Automobili