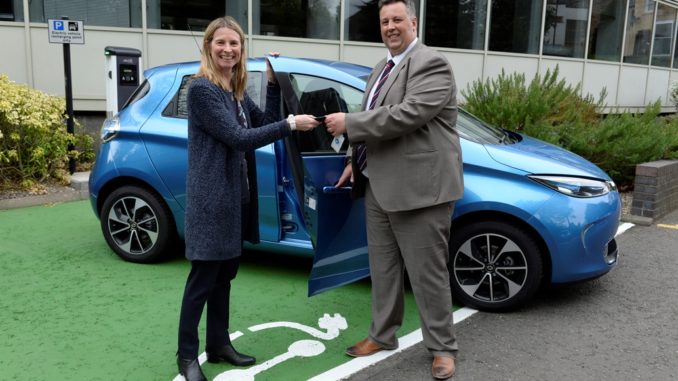 Renault UK EV expert supports launch of Electric Vehicle roll-out and delivered five electric Renault Zoe to the Scottish Natural Heritage that expect to have 100% EV fleet by 2026.
Renault UK Regional EV expert Matt Kiziuk is going the extra (Zero Emission) mile by presenting EV best practice at three sites that the vehicles will be used from.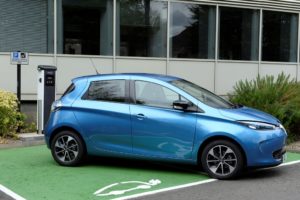 SNH, whose board is appointed directly by the Scottish Government, promotes, cares for and improves Scotland's natural heritage. It advises the government on Scottish nature, habitats, and wildlife, working to connect people with nature and encourage them to enjoy nature responsibly. Looking to the future, it promotes the sustainable use of natural assets and eco-friendly solutions to the current climate challenges to safeguard the environment for future generations.
This is why SNH has chosen Renault, with a range of Z.E. (Zero Emission) vehicles available, and, in particular, the Renault Zoe, which provides the optimum balance of range and cost effectiveness. The organisation has purchased five Renault Zoe to be used as part of its car pool fleets in Edinburgh, Inverness, Perth, and Golspie.
In order to support the roll out of the electric vehicle carpool, Renault UK Z.E. expert, Matt Kiziuk, has presented best practice use as well as hints and tips to extend and maximise the range of electric vehicles. In 2017, Renault UK appointed a Z.E. expert team to cover the UK. Employed specifically to support the Renault UK corporate field team, they attend customer meetings to advise on whether a Renault Z.E. is the right
vehicle for their needs. They can also make recommendations on charging infrastructure, likely running costs and taxation savings for both the fleet owner and the driver.
Vincent Tourette, Managing Director, Groupe Renault UK said:
Being able to support Scottish Natural Heritage with the roll out of their electric vehicle pool cars is something we are very proud of. We listened to our fleet customers and introduced Fleet Z.E. experts in order to support fleets in understanding the benefits and opportunities Renault Z.E. models can offer. It's great to see that this initiative is proving to be successful.
Sigmund Craig-Gould, Scottish Natural Heritage Fleet Manager, said:
Climate change is a global concern, and we are trying to do our part to tackle its effects by reducing our carbon emissions. These zero emission electric vehicles will help us achieve our goals, and meet the Scottish Government's target of phasing out petrol and diesel cars and vans by 2032.
Zoe is the best-selling electric car in Europe and more than 6,000 Zoe have been sold since launching in the UK in 2013. Zoe is one of three models in Renault's diverse electric vehicle range which also includes the Twizy quadricycle, the Kangoo Van Z.E., Europe's best selling electric van, and the forthcoming Master Z.E. large panel van.
About Scottish Natural Heritage
Scottish Natural Heritage is the government's adviser on all aspects of nature and landscape across Scotland. Their role is to help everyone understand, value and enjoy Scotland's nature now and in the future.