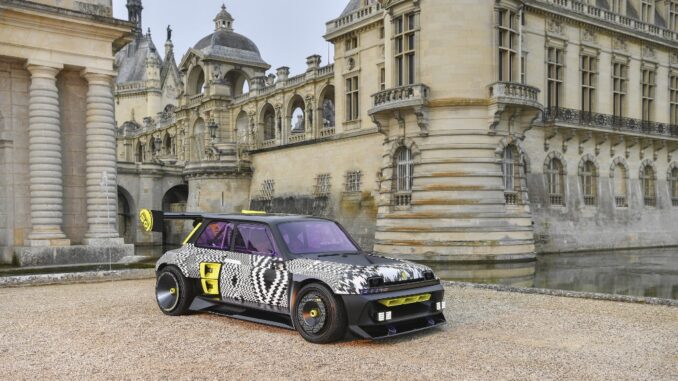 The show car Renault R5 Turbo 3E won the Public Award at the 2022 Arts & Elegance concours held on 25 September in Chantilly (France).
R5 Turbo 3E pays tribute to the sportiest versions of Renault 5, the Turbo and Turbo 2, in a modernized and electrified reinterpretation.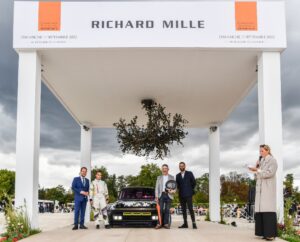 The show car, born to drift, was accompanied by a model dressed in a driver's suit made by La Fameuse, a company renowned for drawing on what exists to design unique clothing that is both sporty and elegant.
Gilles Vidal, VP Renault Design stated:
We are very proud to receive this award. There is no better recognition than from the public. Renault is a popular and pop brand that appeals to a wide audience. With a nod to Renault 5 Turbo2, it will have appealed to youngsters as well as to R5 lovers. This award successfully celebrates the 50th anniversary of Renault 5.
R5 Turbo 3E will be exhibited at the Paris Motor Show from 17 to 23 October 2022.
Source: Renault