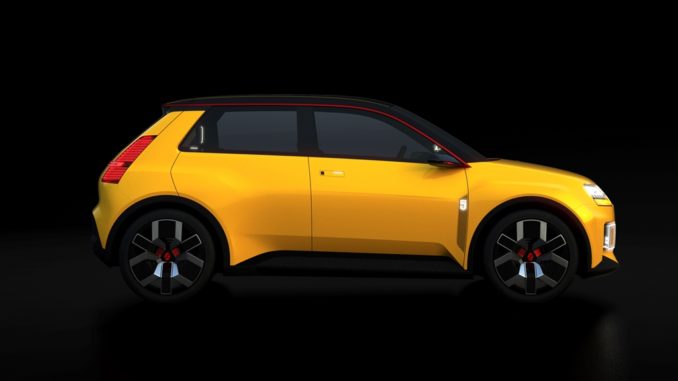 After 10 years of experience in electric mobility, Renault Group make bold choices and offer competitive, sustainable and popular electric vehicles.
Line-up: Electro-pop cars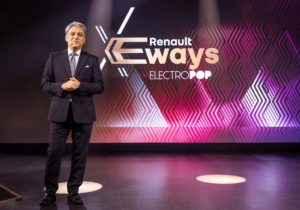 The Group will make the best of its dedicated EV platforms, launching 10 new battery-electric vehicles by 2025, seven of them for the Renault brand. The iconic Renault 5 with a modern and electric twist will be made in Northern France, from battery to e-powertrain to assembly, on the brand-new CMF-BEV platform, by Renault ElectriCity.
The Group will also revive another iconic star, currently named 4ever, signifying the intention to make it a timeless classic. Renault Group will also strengthen its presence in the all-electric C-segment, firstly with the All-New MéganE in 2022, while the Alpine "dream garage" unveiled in January will become a reality, starting in 2024.
The Group aims at providing the greenest mix in the European market in 2025, with more than 65 per cent of vehicles in the sales mix electric and electrified, and up to 90 per cent battery electric vehicles in the Renault brand mix in 2030.
EV-native platforms: delivering high efficiency & optimum range at competitive cost
With CMF-EV and CMF-BEV, the Group capitalises on its 10 years of EV experience making dedicated EV platforms along with its highly efficient CMF-B platform.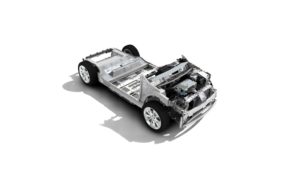 For the C and D-segment, the CMF-EV platform offers enhanced driving pleasure with unparalleled performance. This platform will represent 700,000 units at Alliance level by 2025. CMF-EV offers a range up to 360 miles (580km, WLTP) with very low energy consumption. This performance comes from the Group and Nissan's engineers working on reduced friction, weight reduction and a state-of-the-art thermal management system.
The architecture pushes the boundaries enabling enhanced practicality with all the technical elements in the engine bay. This architecture removes all crossing cables from the rear to the front and reduces weight and cost. The heating, ventilation and air conditioning system is also located in the engine bay, allowing a narrower dashboard design.
For the B-segment, CMF-BEV will allow the Renault Group to make affordable BEVs for everyone. At vehicle scale, this brand-new platform will reduce the cost by 33 per cent compared to the current generation Zoe. This has been achieved with the interchangeability of the battery module, a right-sized powertrain of 100kW at lower cost, and all non-EV components caried-over from the CMF-B platform. CMF-BEV will be affordable with impressive performance offering up to 249 miles (400km, WLTP), with no compromise in design, acoustics and driving behaviour.
Powertrain: from sourcing to manufacturing in-house e-powertrain
By being the first OEM to develop its own e-motor – with no rare-earth (no-permanent magnets) and based on electrically excited synchronous motor (EESM) technology, along with its own reducer – Renault Group keeps one step ahead of the competition. Having already provided most of the investment, the Group has been able to cut the battery cost in half over the past 10 years and will halve it again in the coming decade. The Group will gradually embed new technological improvements from 2024 on its EESM: stator hairpin, glued motor stack, brushless and hollow rotor shafts; lowering costs and improving the efficiency of the motor.
The Group has also signed a partnership with the French start-up Whylot for an innovative automotive axial flux e-motor. This technology will first be applied on hybrid powertrains aiming to reduce costs by five per cent while saving up to 2.5g of CO2 (WLTP) for B- and C-segment passenger cars. Renault Group will be the first OEM to produce axial flux e-motors on a large scale from 2025.
Batteries: mastering NMC chemistry to produce one million units Alliance-wide by 2030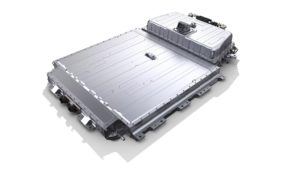 Leveraging its 10-year experience in the electric vehicle value chain, Renault Group's battery strategy led to bold standardisation choices within the Alliance to offer the greatest competitiveness. With NMC-based chemistry (Nickel, Manganese and Cobalt) and a unique cell footprint, the Group will cover 100 per cent of the future BEV launches across all segments.
The Group will offer two battery types through its partnerships:
As part of its EV strategy, Renault Group is partnering with Envision AESC which will develop a gigafactory in Douai with a capacity of 9GWh in 2024 aiming to reach 24GWh by 2030. Close to Renault ElectriCity, Renault Group's partner will produce cost-competitive, low-carbon and safe batteries using the latest technology for electric models, including the future Renault 5.
Renault Group has also signed a Memorandum of Understanding to become shareholder of the French start-up Verkor with a stake of more than 20 per cent. The two partners intend to co-develop a high-performance battery suitable for the C-segment of the Renault range (and higher), as well as for Alpine models.
Source: Renault Group