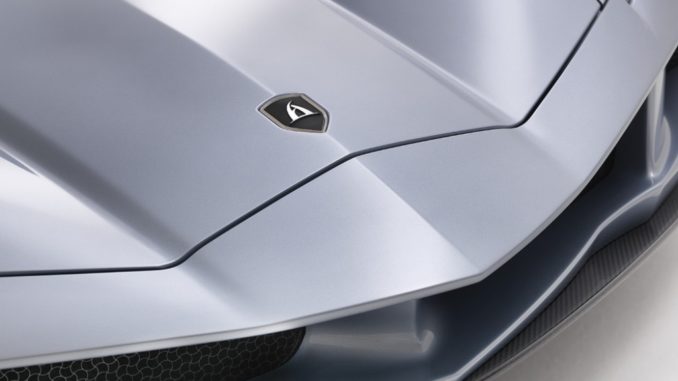 Aspark revealed the price of the base version of Owl, that is Euro 2,900,000 and can be reserved with a reduced deposit of Euro 50,000.
More details will be given from the first day of Dubai International Motor Show, after Aspark press conference on November 12.
The production version of the full-electric hypercar Owl will be unveiled by Aspark CEO Masanori Yoshida, with a little help from Titan the Robot, the world famous performer from UK. Titan comes directly from UK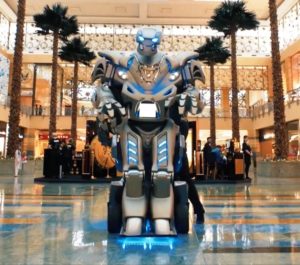 expressly for the Owl and will be on stage for the first time at Dubai Motor Show.
Mr Yoshida will give detailed information about the huge changes of the Owl from the 2017 concept version to improve style, to reach aggressive performance targets, and to meet the requirements of worldwide homologation.
The fastest acceleration full-electric hypercar and more
The Owl is the fastest acceleration full-electric hypercar, but how fast is it? This and other exciting numbers that represent increased performances – from horsepower to top speed, from drive range to charging system – will be revealed by Aspark CEO during the speech. Big surprises are guaranteed for everyone.
50 units only
The production version, which will have new interior and exterior design and significantly improved performances, is limited to only 50 cars worldwide.
Each one will be fully customizable, each one will be different from the other: exclusivity now has a real meaning.
Production is planned to take place in Turin, Italy in collaboration with Manifattura Automobili Torino, with the full support of Aspark engineering centres in the world.
Aspark plans to deliver the first set of the Owl by the second quarter of 2020.
Delivery and after-sales
By accelerating the final stage of the Owl project in Italy and establishing a new legal subsidiary in Switzerland (Aspark Promotion AG) dedicated to the hypercar business, Aspark reinforces its international presence outside Japan – Head of Sales and Communication Agshin Badalbayli underlines. We are not only delivering the premium level hypercars to our customers but we also take the full responsibility for after-sales, right level of warranty and full product liability. Additionally we are creating global sales and after-sales network of Aspark branded cars in order to reach our customers at the right moment and in the right place.
The Power is in our Nature: the Owl in few words
Body, chassis and much of the components entirely made by top-level carbon fiber materials, extremely powerful four electric motors, a unique torque vectoring system, an exclusive battery system, and handmade premium interior: the full-electric hypercar Owl is a compendium of state-of-the-art technology, design and functionality, mixed with a genuine passion for beauty.
The big challenge
It was a big challenge to meet the aggressive targets of the Owl – Aspark CEO Masanori Yoshida says – but with the 14 years of automotive engineering know-how and with great support from our Japanese and Italian collaborators, we overcame all. In 2015 when we decided to make this project many people outside our company did not believe us: hypercars with zero emission were hard even to imagine. Only after unveiling the Owl concept version at Frankfurt Motor Show 2017 most of those people started to believe us. Demand on the market was very high and we decided to go on.

The world would be a more exciting place if there were more people thinking about exciting things. That's why we will never give up our mission and we will keep to produce many exciting projects like Owl – Yoshida declares.
Source: Aspark