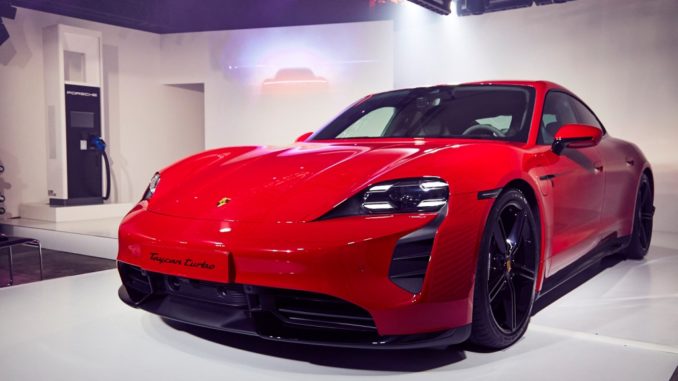 Porsche Taycan launch event in Shibuya, Tokyo, has been supported by ABB with dedicated high-power demonstration charger.
From 20 November to 7 December, Porsche Japan will host a dedicated launch event for the Taycan in Shibuya, Tokyo. As part of ABB's agreement with Porsche Japan to supply its electric vehicle charging infrastructure at Porsche Centers and public facilities across the country, the leader in digital industries has supplied a next generation demonstration charger for the launch. Compatible with the CHAdeMO fast charging standard and with power levels currently exceeding 100kW, with plans to develop this above 150kW for the future, the demonstration provides a sneak preview of the market leading charger technology, which is set to go live by mid-2020.
ABB's deep expertise in electric vehicle charging, combined with Porsche's legacy of high-performance is a winning formula to revolutionize sustainable mobility, and will pave the way for Japan to meet its ambitious zero-emissions commitments – said Frank Muehlon, Head of ABB's global business for E-Mobility Infrastructure Solutions. "We are delighted to be supporting Porsche Japan with this milestone launch for the country and look forward to the roll out of our high-performance fast charging network over the forthcoming months.
Source: ABB