Monterey Car Week, in California, will be the next step and first in USA of the Polestar 1 World Tour between 23-26 August.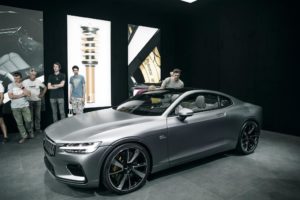 During Monterey Car Week, the Polestar 1 will be on display throughout the Monterey Bay area, including at the famous Pebble Beach Concours d'Elegance.
It's great to bring Polestar to America – says Thomas Ingenlath, Chief Executive Officer at Polestar. North America is a major market for our new brand and we have received great feedback and high interest in the Polestar 1 from our American customers. So far, nearly 200 customers have placed deposits in the United States alone – the largest number of any country. Now it's their turn to see the car in person and in a beautiful environment.
In addition its the presence at the Polestar pavilion on Peter Hay Hill at Pebble Beach, the Polestar 1 will also make an appearance at The Quail, A Motorsports Gathering on Friday 24 August. This event sees some of the world's rarest cars shown on the rolling greens of the Quail Lodge & Golf Club in Carmel Valley.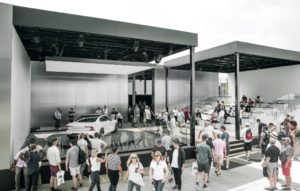 On Sunday 26 August, the Polestar 1 will be positioned amongst some of the newest automotive exotica on the Concept Lawn at the Pebble Beach Concours d'Elegance. The Concept Lawn is a fitting environment for the Polestar 1 – a car whose concept car design disguises its production-ready status.
Adding to the ceremonious nature of the event, Polestar CEO and awarded designer Thomas Ingenlath has been selected as an honorary judge in the world-famous Pebble Beach Concours d'Elegance.
The invitation to be an honorary judge at the Concours d'Elegance is a great honour for me. As a car designer you take so much inspiration by looking at the diverse mix of the world's most famous and beautiful historic cars alongside today's avant-garde designs. It will be a truly unique experience.