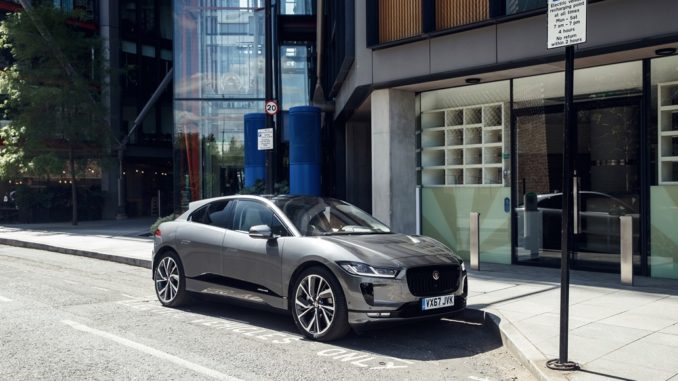 As the world's first premium all-electric SUV, the I-PACE positions Jaguar at the forefront of future automotive technology and now has won Best Car at the Pocket-lint Gadget Awards 2018.
Since the car's public debut in March this year, the I-PACE has already claimed 16 major global awards including German Car of the Year and Scottish Car of the Year.
Its success among experts has led to I-PACE being awarded Auto Express New Car of the Year, Autocar's Game Changer title, T3's Best Car and the Sunday Times Car of the Year. This latest title from Pocket-lint demonstrates the ongoing success of the I-PACE, especially highlighting the cutting-edge technologies
Pocket-lint's expert jurors said:
The Jaguar I-PACE is not techy for tech's sake. Or elitist. Tesla, BMW, Audi et al should be very worried indeed, because Jaguar has pulled off the coup of the year with the I-PACE. Right now, this is the EV we would choose to buy before any other.
Packed with cutting-edge technology, the I-PACE uses Artificial Intelligence algorithms to personalise the car's driving and interior settings to the individual driver. To maximise driver confidence, the car also calculates range and charging status using the most accurate system Jaguar has ever produced, taking into account topography and changing climate conditions amongst other driver inputs.
The I-PACE is also Jaguar's first vehicle to include the intuitive Touch Pro Duo infotainment system, future-proofed with over-the-air software updates, just like a smartphone.
The Jaguar I-PACE is available to order now priced from £59,995 in the UK (including Government incentives).