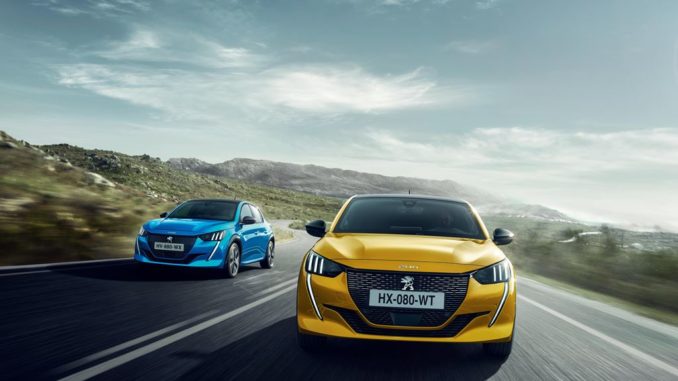 Nuova Peugeot 208 e Nuovo SUV Peugeot 2008 sono tra i finalisti per il premio "Car of the Year" in due categorie del Women's World Car of the Year (WWCOTY).
Il Marchio del Leone è finalista in due categorie per il Women's World Car of the Year, il premio più prestigioso assegnato da 48 giornaliste automotive di 38 Paesi. Le nomination sono andate alla Nuova Peugeot 208, per la categoria Urban Car, e al Nuovo Peugeot 2008, per la categoria Urban SUV.
Il nuovo sistema di votazione introdotto quest'anno si è basato sulla scelta dei tre migliori modelli al primo turno di ciascuna categoria. Le scelte della giuria sono state prese considerando aspetti quali: prestazioni, abitabilità, comfort, connettività, sicurezza, impatto ambientale, design e rapporto qualità/prezzo. Inoltre, sono stati presi in considerazione nella votazione anche i modelli lanciati sul mercato tra gennaio e dicembre 2020.
Per Nuova Peugeot 208, la giuria WWCOTY sottolinea le modifiche apportate per conformarsi ai requisiti ambientali richiesti da Bruxelles, soprattutto grazie alla nuova motorizzazione 100% elettrica e alla nuova piattaforma CMP/e-CMP, più leggera della generazione precedente. D'altra parte, viene sottolineato anche lo spirito moderno del veicolo, nei colori, nelle finiture, nei tessuti… e, soprattutto, nel Peugeot i-Cockpit 3D presente a bordo.
Questa è una caratteristica che, in generale, si distingue in tutta la gamma di Peugeot: il look "techno" degli interni che, insieme alla sua "carrozzeria più muscolosa e ruote ben evidenziate dai passaruota" appaga il pubblico che vive in città alla ricerca di un veicolo dall'anima dinamica. La giuria è infatti lieta che la Nuova Peugeot 208 "riesca a preservare lo spirito tipico dei modelli della serie 2 della Casa", dove sono presenti veri e proprie icone automobilistiche come la Peugeot 205, 206 o 207.
Per quanto riguarda Nuovo Peugeot 2008, le giornaliste di WWCOTY consapevoli del grande successo di questo modello, sottolineano i grandi cambiamenti apportati rispetto al modello precedente. Spicca la nuova piattaforma, simile a quella della Peugeot 208, sebbene arricchita con tecnologie specifiche da SUV come l'Advanced Grip Control, per aumentare la trazione su fondi non necessariamente asfaltati.
Lo spazio interno cresciuto rispetto alla più compatta Peugeot 208 viene messo in risalto grazie ai 25 centimetri in più di lunghezza. Come la sorella, si distingue per la strumentazione e il sistema infotainment con un "design molto avanzato e moderno, in grado di restituire un effetto 3D che i Clienti apprezzano". E, infine, afferma che la firma esclusiva della Casa – il Peugeot i-Cockpit – è ciò che ha reso 2008 tra i SUV di segmento B più desiderati in Italia.
Per scoprire se i due modelli di Peugeot saranno i vincitori in queste due categorie per il premio "Women World Car of the Year" (WWCOTY), bisognerà attendere l'8 marzo, in concomitanza con la Giornata Internazionale della Donna.
Fonte: Peugeot Italia