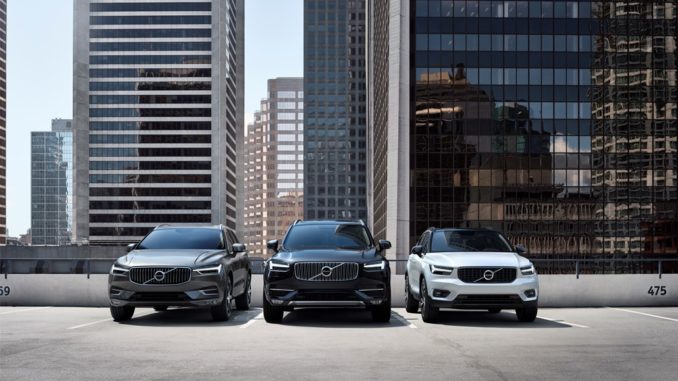 Il Presidente e CEO di Volvo Cars Håkan Samuelsson è il "Personaggio dell'Anno 2018" del settore automobilistico, nominato dalla giuria del premio "World Car of the Year" che ha consegnato il premio in occasione del Salone Internazionale dell'Automobile di Ginevra.
Considero questo premio un riconoscimento degli sforzi compiuti dall'intera organizzazione di Volvo Cars negli ultimi anni – ha commentato Håkan Samuelsson.
Volvo Cars ha conseguito risultati da record in termini di utili e vendite nel 2017, registrando un incremento del 27,7% del reddito operativo e un totale di 571.577 unità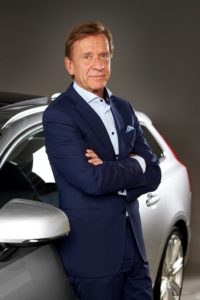 consegnate in tutto il mondo. Queste cifre contrassegnano il quarto anno consecutivo di crescita record per la Casa automobilistica, sottolineando la trasformazione della situazione finanziaria e delle attività operative di Volvo avvenuta durante la gestione di Håkan Samuelsson.
Sotto la direzione di Samuelsson, Volvo Cars ha introdotto l'Architettura di Prodotto Scalabile (SPA) e l'Architettura Modulare Compatta (CMA), che sono servite come base per lo sviluppo di una gamma completamente rivitalizzata che si è arricchita di sette nuovi modelli negli ultimi tre anni.
All'interno di questa gamma dal look rinnovato, Volvo offre per la prima volta tre SUV distribuiti a livello globale nel segmento in più rapida crescita dell'intero settore.
Durante il mandato di Samuelsson, Volvo Cars è stata la prima Casa automobilistica ad annunciare nel 2017 che ogni nuova Volvo lanciata dal 2019 in poi sarebbe stata elettrificata. L'impegno di Volvo verso l'elettrificazione è stato sottolineato anche attraverso il lancio di Polestar come brand a sé stante di automobili elettrificate.
Håkan Samuelsson ha inoltre contribuito in modo concreto ad approfondire il rapporto di collaborazione fra Volvo Cars e la sua casa madre cinese Geely Holding, oltre che con altri partner strategici. Con Geely è stata avviata nel 2017 una joint venture per la realizzazione di economie di scala che favoriscano lo sviluppo tecnologico.
Nel 2017, Volvo Cars ha anche firmato un accordo-quadro con Uber, la piattaforma di servizi di trasporto automobilistico privato, per la vendita a quest'ultima di un massimo di 24.000 vetture base compatibili con la tecnologia di guida autonoma fra il 2019 e il 2021.
Durante la gestione di Samuelsson, Volvo Cars ha reinventato il modello tradizionale di possesso dell'automobile introducendo il nuovo servizio su abbonamento 'Care by Volvo'. Grazie a Care by Volvo, disponibile per il SUV compatto XC40 e per la V60 familiare, avere un'automobile diventa semplice tanto quanto avere un cellulare.
Il premio "Auto dell'Anno" è classificato individualmente al primo posto nel mondo fra i programmi di premiazioni in ambito automobilistico. Il premio "Personaggio dell'Anno 2018" del settore automotive assegnato a Håkan Samuelsson va ad aggiungersi ad altri riconoscimenti attribuitigli di recente per le sue capacità di leadership, fra cui il prestigioso premio "Volante d'Oro 2017" assegnato dalle testate del gruppo editoriale tedesco Springer.
Recentemente Samuelsson è stato nominato anche Innovatore dell'Anno durante il roadshow 2018 di CNET.