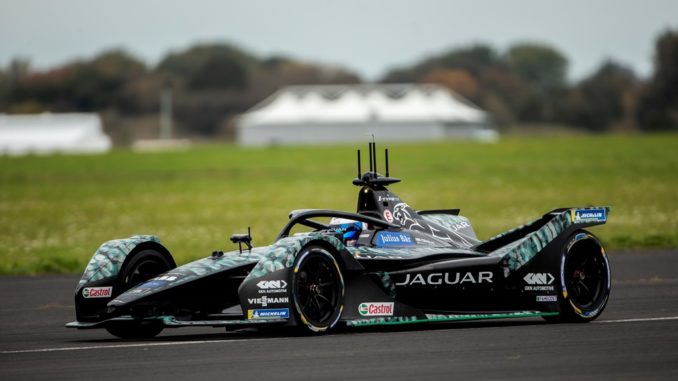 Jaguar Racing renewed long-term partnership with GKN Automotive and as Official eDrive Partner will work closely with Jaguar Racing in Formula E race car.
GKN Automotive will apply its design, manufacturing and software development expertise to the Jaguar I-TYPE 5 – the team's new all-electric Formula E racecar.
GKN Automotive will play an important role in the electric powertrain development and software engineers will be integrated into Jaguar Racing's headquarters, providing extensive knowledge.
The British team will utilise GKN Automotive's expertise to develop advanced powertrain cooling technologies for both the inverter and electric motor in pursuit of enhanced system efficiencies. The partnership with Jaguar Racing will also feed into development of GKN Automotive's world-leading eDrive technologies for electrified road vehicles.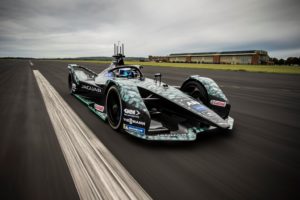 A camouflage development racecar made its debut with Sam Bird behind the wheel at a Jaguar Racing test in the UK earlier week.
James Barclay, Jaguar Racing Team Director:
We are extremely pleased that GKN Automotive will continue the valued partnership with Jaguar Racing. As a key technical partner, their expertise and facilities will play a key role in supporting the performance of the team and the I-TYPE 5. The partnership goes beyond the race team as GKN Automotive also plays an important part in developing automotive products across a variety of Jaguar Land Rover models.Together we've had a very successful partnership over the last three years, and we look forward to continued success in the future.
Liam Butterworth, CEO, GKN Automotive:
Renewing our partnership with Jaguar Racing is testament to the strength of our relationship. As a global leader in eDrive systems for electrified vehicles GKN Automotive is proud of its long relationship with Jaguar Racing in Formula E.

Pushing our technologies to the limits on the race track will speed up innovations, further advancing know-how. I'm delighted that our expert eDrive engineers will be working in the Jaguar Racing team.
Source: Jaguar Racing