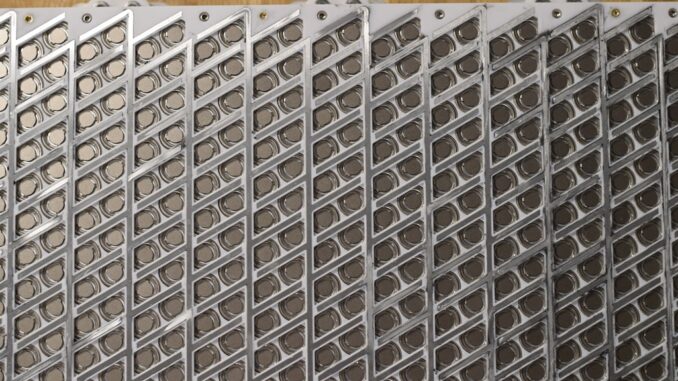 Ionetic unveiled new and revolutionary electric vehicle battery pack technology that cutting costs and development time for automotive manufacturers.
The new battery pack design platform can enhance energy density of EV battery packs by over 30% compared to existing off-the-shelf solutions.
Its software quickly generates customisable, optimised designs that can increase the utilisation of pack volume by up to 120%.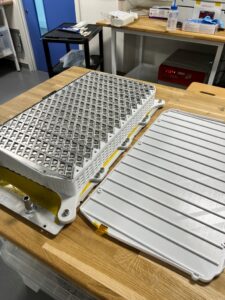 Ionetic can reduce battery pack design costs by over 90% for automotive OEMs and the plans to open a UK-based factory next year, will allow Ionetic to be the only UK-based battery pack developer to offer an end-to-end, in-house battery solution, from initial conceptualisation to mass production.
Producing a high-performance and safe battery pack solution has traditionally been expensive and time-consuming for many automotive companies. Fully customised designs are often unaffordable, while existing off-the-shelf battery pack solutions suffer from low energy density and poor optimisation. This is particularly true for lower volume niche automotive manufacturers with unique requirements.
Ionetic can also produce a battery pack design in days and reduce the costs of getting from requirements to mass manufacture by over 90% for automotive OEMs. This is due to the platform's ability to automatically generate designs according to a series of fully adjustable parameters, while offering a vertically integrated solution to battery pack production, which includes homologation and mass manufacture.
Energy Density
Many existing commercially available battery packs have energy densities of 130-160Wh/kg.
A Tesla Model 3 has a module energy density of 197Wh/kg and a pack energy density of 156Wh/kg.
A Nissan Leaf module (which many niche vehicle companies use) has an energy density of 191Wh/kg and a pack energy density of 132Wh/kg.
A VDA 390 module has an energy density of approximately 200Wh/kg. Used in the Porsche Taycan, it has a pack energy density of 144Wh/kg.
Ionetic's battery modules have an energy density of 226Wh/kg. Ionetic's pack architecture is most similar to Tesla, so a pack energy density of at least 180Wh/kg is targeted. This is a 36% improvement over the Nissan Leaf.
Volume Utilisation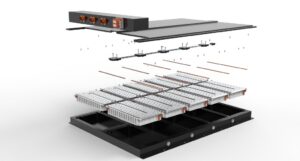 Ionetic's modules are customised automatically by the design platform. This means they can be optimised for the volume available to the customer for their battery pack.
Off the shelf modules are a fixed length so the vehicle must be designed around them. To give an example, a 110cm space can fit two VDA390 modules, but leaves a 32cm space; not enough to fit a third but still a large empty space.
In a design exercise with an electric conversion company, they achieved an energy of 88kWh in the same space previously occupied by a 40kWh off the shelf system, an increase of 120% energy.
Cost Reduction
The current process to get a 70kWh battery pack into production includes going to a design consultancy to develop a prototype, putting that prototype into production in a new factory, and homologating at a test house.
This process can ordinarily cost between £40-80m.
Due to Ionetic's technology, capabilities, and production strategy, this cost can be reduced to £4-10m, for a 70kWh battery pack. £40 million reduced by 90% is £4 million.
Source: Ionetic