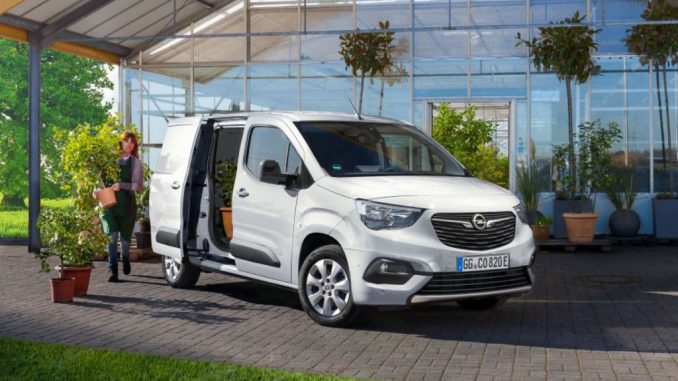 Significativo incremento della quota di vendite dei veicoli commerciali leggeri Opel nei principali mercati europei nei primi 11 mesi del 2021.
Rispetto allo stesso periodo dell'anno precedente, le vendite sono cresciute del 12,1 per cento arrivando a circa 100.000 unità1. I risultati ottenuti in paesi importanti come Germania (+12,9 per cento), Regno Unito (+8,1 per cento), Francia (+25,2 per cento) e Spagna (+6,0 per cento) hanno contribuito in maniera significativa al risultato finale.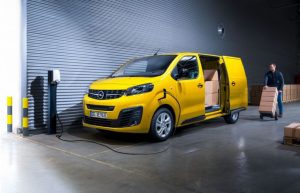 Degna di nota, in particolare, è la crescita tra gennaio e ottobre di Vivaro-e elettrico a batteria prodotto da Opel e dal marchio gemello britannico Vauxhall. In Europa, Opel Vivaro-e si pone al vertice del segmento D con una quota del 21 per cento. Nella classifica generale di tutti i veicoli commerciali elettrici, questo van medio ottiene un convincente terzo posto, grazie anche agli elevati risultati di vendita conseguiti nel Regno Unito, dove Vivaro-e detiene una quota di mercato pari a quasi il 50 per cento del segmento. In Germania, Opel Vivaro-e ha raggiunto il secondo posto in classifica. Anche la domanda di Opel Combo-e, lanciato di recente, è altrettanto sostenuta.
I nostri veicoli commerciali leggeri si stanno comportando molto bene sul mercato e non hanno affatto esaurito tutto il loro potenziale – ha dichiarato Uwe Hochgeschurtz, CEO Opel. Adesso tutti i nostri veicoli commerciali leggeri – Opel Combo-e, Opel Vivaro-e e Opel Movano-e – sono disponibili per effettuare trasporti in modalità elettrica a batteria a zero emissioni e ciò ci darà una spinta ulteriore.
I veicoli commerciali leggeri Opel godono di un'ottima considerazione presso i clienti e i media. Opel Combo (2019) e Opel Vivaro-e (2021) sono stati infatti nominati Van of the Year da una giuria di esperti internazionali. Un altro grande fan dei van elettrici di Rüsselsheim è Reinhold Messner, leggenda dell'alpinismo che usa Opel Zafira-e Life e Opel Vivaro-e per effettuare il servizio di navetta e le consegne a emissioni zero per i suoi musei della montagna.
Le flotte sono particolarmente interessate a Opel Vivaro-e a zero emissioni. Vauxhall, il marchio gemello di Opel, ha già firmato contratti per 3.000 Vivaro-e elettrici a batteria con British Gas, e per altri 655 veicoli con Mitie, una delle principali società di fornitura di servizi professionali.
Oltre a un van compatto come Opel Combo e a uno medio come Opel Vivaro, Opel offre anche un van di grandi dimensioni come Opel Movano nella versione Movano-e elettrica a batteria. Anch'esso, come tutti i veicoli commerciali elettrici Opel, dispone di tutte le funzionalità e di un volume di carico analogo a quello delle versioni tradizionali. Ciò rende il marchio del Blitz attualmente in grado di offrire un'intera gamma di veicoli commerciali leggeri elettrici a batteria a zero emissioni ordinabili fin da subito.
[
1
] Europa a 29
Fonte: Opel Italia