Opel ha un nuovo look, con il logo disegnato più finemente usando il nuovo font "Opel Next" e il giallo brillante Opel che indicano la forza innovativa del marchio.
L'obiettivo: essere ancora più moderni e coraggiosi nell'aspetto. Opel ha sempre sostenuto la democratizzazione dell'innovazione e della mobilità. "New Opel" ora esprime questo spirito con la sua corporate identity fresca.
Il viaggio nel futuro è iniziato con la Opel GT X Experimental. Questo studio aveva già mostrato il nuovo Opel Blitz come l'emblema sul veicolo. La firma distintiva era in giallo neon, che ora è diventato il giallo Opel della nuova corporate identity. Con Opel Mokka, la casa di Rüsselsheim ha poi presentato la prima vettura di produzione con il nuovo volto Opel, il Vizor, e il prossimo design della plancia, il Pure Panel.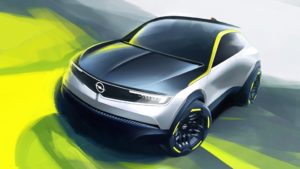 Ora Opel presenta ulteriori elementi del suo nuovo aspetto, nel dettaglio: nuovo logo, nuovo font, nuovo colore: "New Opel". Nella prima metà del 2021, tutti potranno vedere il nuovo look sul nuovo Opel Crossland e sul nuovissimo Opel Mokka. Saranno le prime vetture di produzione con il nuovo design. Con la loro modernità, si adattano perfettamente al mondo di oggi e di domani.
"Siamo fiduciosi, abbiamo una mentalità giovane e inclusiva. In questa nuova era Opel prende ispirazione dalla moderna cultura tedesca avanguardista, quella del 'cold to cool' e riemerge audace, pura e contemporanea. Questa è l'espressione della nostra nuova identità di marca e rappresenta assolutamente la nostra nuova entusiasmante gamma di prodotti – dice Xavier Duchemin, Managing Director Marketing, Sales & Aftersales di Opel.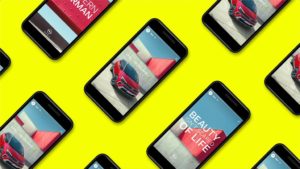 Il nuovo design Opel si concentra sull'essenziale, eliminando fronzoli ed elementi di distrazione. Riflette così la precisa filosofia tedesca del design del marchio: audace e puro. Con l'attenzione sul Blitz, l'anello nel nuovo logo del marchio è sottile. Il nome del modello fa da forte base per il logo. Il nuovo font, chiamato "Opel Next", è leggero, potente, moderno e chiaro. Consta di tre diverse versioni: light, regular e bold. Questi font si armonizzano perfettamente e garantiscono un messaggio coerente. Il nuovo giallo Opel simboleggia l'elettricità, il nuovo carburante nell'era elettrica. Il colore elettrizza, resta impresso e crea in questo modo un'identità inconfondibile.
Una nuova era ha bisogno di marchi moderni e marchi moderni hanno bisogno di un design chiaro. Con i nuovi elementi del marchio, esprimiamo la nostra affermazione di essere distintivi, progressisti, aperti al nuovo e aperti al futuro – spiega lo Head of Marketing, Patrick Fourniol.
Il nuovo aspetto si rifletterà in tutte le aree: dai prodotti, alle vendite e al marketing. Sarà distribuito su tutti i canali e le aree di comunicazione.
La nuova immagine è stata sviluppata in collaborazione con l'agenzia VELOCITY Mccann, e il nuovo font "Opel Next" viene da Monotype.
Di seguito potete vedere il video con l'evoluzione del design del nuovo look Opel.
Fonte: Opel Italia