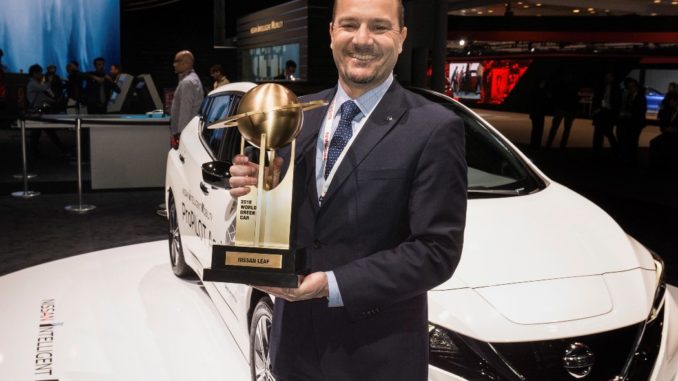 In occasione del premio World Car Awards, la Nuova Nissan Leaf è stata eletta "World Green Car 2018" al New York International Auto Show 2018, primo veicolo elettrico a vincere il premio all'esordio nella categoria.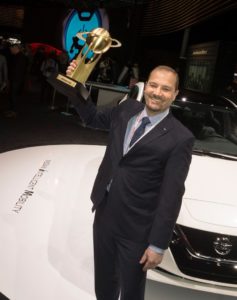 La nuova Nissan Leaf, l'icona della Nissan Intelligent Mobility, la roadmap strategica che si propone di ridefinire il modo in cui i veicoli vengono guidati, alimentati e integrati nella società, combina una maggiore autonomia di percorrenza, un nuovo design dinamico e tecnologie all'avanguardia come ProPILOT, e-Pedal e ProPILOT Park.
Daniele Schillaci, Executive Vice President, Global Marketing and Sales, Zero Emission Vehicle and Battery Business; Chairman of Management Committee for Japan/A&O (Giappone, Asia, Oceania);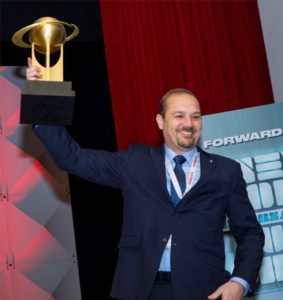 per Nissan Motor Co., Ltd. ha dichiarato
Dal lancio di Nissan Leaf nel 2010 abbiamo venduto oltre 300.000 veicoli 100% elettrici a livello globale, contribuendo a ridurre le emissioni di CO2 mondiali. Siamo quindi orgogliosi e onorati per il riconoscimento ricevuto dalla giuria e fieri di continuare a diffondere la visione della Nissan Intelligent Mobility.
La nuova Nissan Leaf, già disponibile presso le concessionarie, si è distinta fra una rosa iniziale di cinque candidati ed era l'unico veicolo 100% elettrico in lista. Per eleggere il vincitore, i giurati hanno considerato l'impatto complessivo del veicolo sull'ambiente, le emissioni allo scarico e i consumi.
La generazione precedente di Nissan Leaf era stata eletta "World Car of the Year" nel 2011 e resta tutt'oggi l'unico veicolo 100% elettrico ad aver ricevuto questo riconoscimento nei 14 anni di storia del premio.