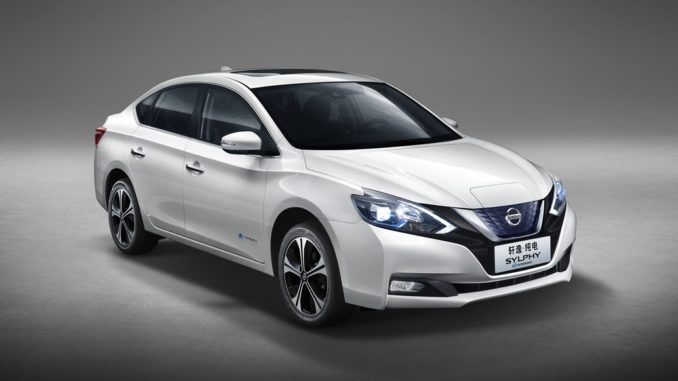 Nissan Sylphy, the first mass-production electric vehicle designed and produced for China, now is available to order in the Chinese market.
The order can be made through Nissan's joint venture subsidiary, Dongfeng Nissan Passenger Vehicle Company (Dongfeng Nissan).
The car is built on the same platform of the Nissan Leaf, the world's best-selling electric car.
Sylphy Zero Emission inherits Leaf's core technologies while offering the stability and reliability of a full-size wheelbase. Supported by Nissan's proven EV technology and inheriting the features of the flagship family sedan series, Sylphy Zero Emission brings to drivers the ultimate driving experience. Its comfortable, spacious cabin gives occupants class-leading legroom and multilayer ergonomic seating.
In addition, Sylphy Zero Emission offers intelligent mobility technologies, including a connectivity feature that allows the vehicle's audio and video to be remote-controlled and managed from a mobile phone.