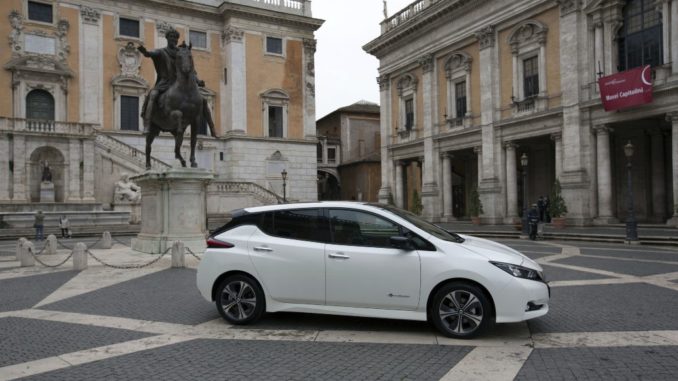 Nissan Italia conferma la sua leadership nel settore dei veicoli elettrici, superando la soglia di 1000 vetture vendute nei primi otto mesi del 2018.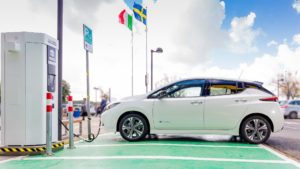 La filiale italiana della casa giapponese ha raggiunto un numero di vendite pari a 1.002 unità, 72% in più rispetto allo stesso periodo dell'anno precedente, su un totale mercato di 3.439 veicoli elettrici venduti sul territorio nazionale, registrando una quota di mercato del 29%.
Prosegue la crescita di Nissan LEAF che si conferma la vettura 100% elettrica più venduta in Italia registrando vendite per 880 unità, pari a una quota di mercato del 28%, con un incremento del
131% rispetto al periodo gennaio-agosto 2017.
Nissan guida anche il mercato dei veicoli commerciali 100% elettrici in Italia con e-NV200 che ha totalizzato 122 unità vendute e una quota di mercato del 36%.
Rete infrastrutturale Nissan
Infine Nissan contribuisce allo sviluppo della mobilità elettrica in Italia anche con l'installazione delle infrastrutture di ricarica rapida.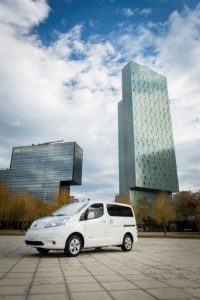 Nei primi otto mesi del 2018, Nissan ha promosso l'installazione di 45 colonnine di ricarica rapida CHAdeMO sul territorio nazionale, portando a 119 il totale di infrastrutture Nissan, che raggiungono una quota del 74% del mercato totale.
Nissan e la mobilità elettrica
Nissan ha scelto di investire da decenni nella mobilità più pulita ed efficiente ed è oggi leader di mercato nella mobilità del trasporto elettrico, fornendo tecnologie d'avanguardia sia per il settore privato che per il pubblico e le imprese, e continuando al contempo ad investire in ricerca e sviluppo in questo settore, per affrontare le sfide future.
Oltre a sviluppare veicoli elettrici, inoltre, Nissan è profondamente impegnata nell'ampliare e promuovere la mobilità elettrica. Le iniziative adottate in tal senso riguardano la produzione di batterie agli ioni di litio riciclabili e riutilizzabili, l'implementazione di infrastrutture di ricarica e di dispositivi di ricarica rapida fissa e mobile per gli EV, ma anche sistemi di alimentazione bidirezionali tra il veicolo e la casa come il "LEAF to Home", o anche sistemi di integrazione tra i veicoli e le reti di distribuzione energetica denominati "Vehicle to Grid", in grado di evolvere il concetto di veicolo da mezzo di trasporto a vettore di energia.