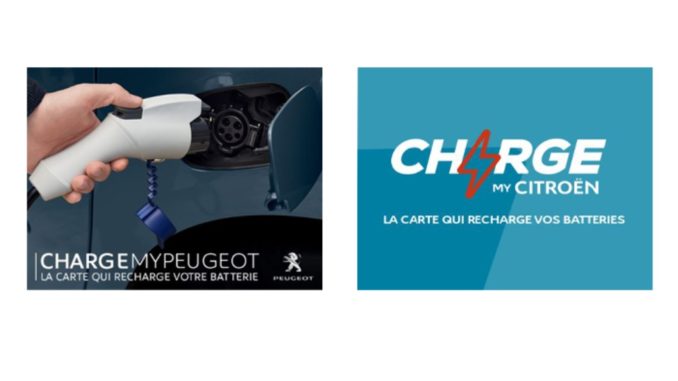 Groupe PSA and DCS offer access to a French Network of more than 6.300 electric charging stations for Peugeot & Citroën vehicle thorough the ChargeMyPeugeot and ChargeMyCitroën services, that provides access to the largest network of available electric charging stations.
Users can locate 6,360 charging stations throughout France – including 460 fast-charge terminals – as well as check availability and type of plug.
They can then access the charging station easily using their subscription cards. By the end of 2018, the network is expected to have 9,000 charging points available in France.
Looking at the current market feedback we are happy to see that the business model and service of DCS is very interesting for EV manufacturer and chargepoint operators. We are proud to have PSA as one of our first major OEM customer looking forward to support their EV sales in many markets – adds Markus Bartenschlager, CEO of Digital Charging Solutions.
The initiative illustrates Groupe PSA's strategy in support of the energy transition.
Seven new versions of electric vehicles are slated for release between 2019 and 2021. All Groupe PSA's vehicles will have either hybrid or electric version by 2025.
Our partnership with DCS illustrates our strategy of facilitating the energy transition. With ChargeMyPeugeot and ChargeMyCitroën, we are developing a service that makes life easier for our customers. This comprehensive service allows people to use their electric vehicle more simply by quickly pinpointing available terminals – said Jérémie Maestracci, Director of the Electric Vehicles Business Unit, Groupe PSA.

Our goal has always been to help create a practical framework and an effective ecosystem for our customers. With ChargeNow, we have achieved excellent results so far – and we are proud to be cooperating with other industry partners such as Groupe PSA to promote electric mobility around the world – said Bernhard Blaettel, Vice-President, Mobility Services, BMW Group.