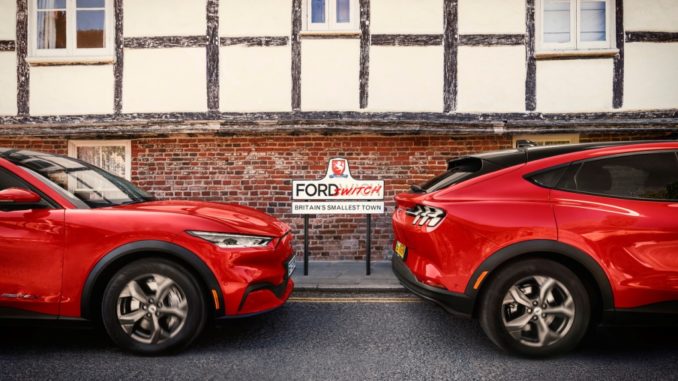 La città più piccola del Regno Unito, Fordwich, è stata scelta da Ford per il lancio di Mustang Mach-E "sfidando" la popolazione a diventare elettrica.
L'iniziativa è nata dopo che una ricerca (1) ha mostrato come la maggioranza di coloro che abitano nelle aree rurali (82%), nelle piccole cittadine (79%) e nei paesi (76%) non si sentirebbero sicuri nell'acquistare un'auto elettrica come loro prossimo veicolo, se il divieto di automobili a benzina e diesel venisse dichiarato la prossima settimana.
Fino a domenica 30 maggio, tutti i 380 (2) residenti dI Fordwich, – mai nome fu più appropriato – saranno tra i primi a provare Mustang Mach-E prendendo parte a un esclusivo test drive, della durata di tre giorni, che si svolgerà nella campagna del Kent.
Inoltre, altri highlight della ricerca tratti dal report sui consumatori del Go Electric di Ford, rivelano una notevole mancanza di fiducia e di informazioni sui veicoli elettrici, in particolare nelle aree rurali e nelle piccole città come Fordwich. Solo il 55% di coloro che vivono in piccole città, villaggi/paesi e in campagna ritiene di avere informazioni sufficienti per prendere una decisione informata sull'acquisto di un veicolo elettrico rispetto all'85% di coloro che vivono in città, aree urbane e metropoli.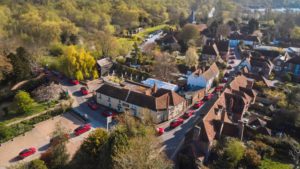 Con il passaggio all'elettrificazione sempre più imminente, Ford riconosce la necessità di accompagnare i consumatori in un nuovo percorso completamente elettrico e spera di ispirare fiducia mettendo al volante di Mustang Mach-E gli abitanti di Fordwich affinché possano provarla da soli.
Per incoraggiare i residenti di Fordwich a passare all'elettrico sul lungo periodo, l'Ovale Blu ha creato anche una collaborazione con British Gas per installare un punto di ricarica pubblico in città. La ricarica è spesso citata come una delle preoccupazioni maggiori, un vero e proprio ostacolo per l'acquisto di un veicolo elettrico, soprattutto per coloro che vivono nei piccoli centri (63%) e in campagna (74%) che affermano di non avere a diposizione abbastanza stazioni di ricarica.
Il punto di ricarica sarà situato presso il The Fordwich Arms, un pub locale, ed è disponibile per i residenti dal 21 maggio.
Lisa Brankin, Managing Director, Ford of Britain and Ireland, ha dichiarato:
Siamo incredibilmente entusiasti di presentare Mustang Mach-E. Ford si impegna ad accompagnare i clienti attuali e futuri verso un domani completamente elettrico, supportandoli in questo viaggio. Nei prossimi giorni, vogliamo mostrare come anche la più piccola città possa tranquillamente passare all'elettrico!
Philip Lewis, consigliere locale e Sindaco di Fordwich ha aggiunto:
Che modo fantastico per convincere le persone a provare un'auto elettrica. Siamo così orgogliosi della nostra città e la sostenibilità è qualcosa di molto importante per noi, quindi, eravamo ansiosi di vedere quanto sarebbe stato semplice passare a un veicolo più rispettoso dell'ambiente. È bello vedere così tante persone iscritte nei prossimi giorni e siamo entusiasti di avere un punto di ricarica locale installato per uso pubblico a lungo termine.
(1) Ricerca condotta da OnePoll a marzo 2021, su 2.000 maggiorenni nel Regno Unito
(2) Si applicano i termini e le condizioni
Fonte: Ford Italia