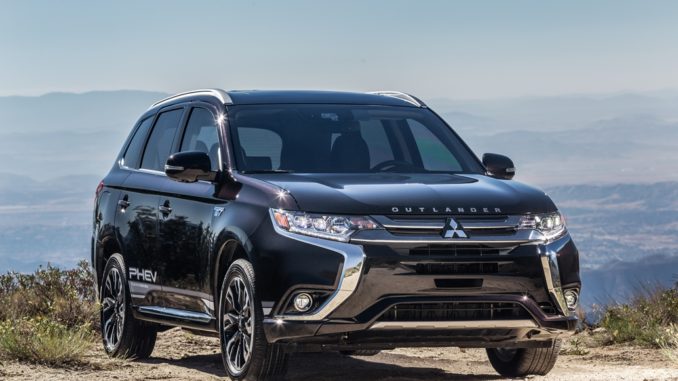 Al recente Los Angeles Auto Show, Green Car Journal ha nominato Mitsubishi Outlander PHEV (Plug-in Hybrid Electric Vehicle) come Green SUV of the Year 2019.
Outlander PHEV ha ricevuto il massimo dei voti in una lista con alcuni dei più grandi OEM del mondo, ed è stato apprezzato per la capacità di alzare il livello in fatto di prestazioni rispettose dell'ambiente ad un costo affrontabile per i consumatori. Outlander PHEV rimane il SUV ibrido plug-in più venduto al mondo[1] e offre quanto di meglio dei due mondi con un'efficienza da veicolo elettrico (EV) e la capacità di uno sport utility.
Outlander PHEV è una vettura aurea per il brand e siamo orgogliosi di portare ai clienti un CUV plug-in hybrid efficiente e tuttavia capiente ad un prezzo accessibile", ha dichiarato Fred Diaz, Presidente e CEO di Mitsubishi Motors Nord America (MMNA). "Questo prestigioso premio è un attestato del grande valore di quest'auto, e riafferma l'impegno di Mitsubishi per un futuro ad alimentazione elettrica fatto di modelli innovativi e accessibili.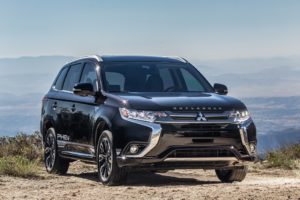 Il programma Green Car Awards del Green Car Journal si è affermato come leader nella capacità di riconoscere veicoli positivi per l'ambiente e produttori virtuosi in fatto di risultati nel segmento auto a basso impatto ambientale.
Chi oggi acquista un SUV sempre di più si aspetta di guidare in modo più efficiente e con un impatto minore sull'ambiente, senza sacrificare lo stile, la convenienza e l'esperienza di guida in generale che ci si attende da uno sport utility vehicle – ha dichiarato Ron Cogan, redattore e editore di Green Car Journal e GreenCarJournal.com. Mitsubishi Outlander PHEV incontra alla grande queste esigenze grazie alla sua innovativa trazione ibrido plug-in in serie parallela, alla capacità di guida all-electric, e a funzionalità SUV eccezionali. Si è chiaramente distinto come Green SUV of the Year 2019.
Outlander PHEV vanta un'autonomia in full electric di 45 km/carica WLTP (ALL EV). Accoppiato ad un motore a benzina di 2,4 litri a Ciclo Atkinson, offre un EPA stimato 74 MPG-e. Abbinato al sistema Super All-Wheel di Mitsubishi (S-AWC), con uno standard di ricarica veloce DC e un prezzo di partenza di € 49.900, Outlander PHEV dimostra di essere un'elettrizzante aggiunta alla dinamica lineup CUV dinamica di Mitsubishi.
1 Basato sui dati IHS Markit New Registrations su modelli con alimentazione ibrido plug in e su tutti i generi di SUV da Gennaio 2013 a Settembre 2018 (dove i dati effettivi sono disponibili), che viene compilato dai governi e da altre fonti e fotografa il 95 percento dei volumi di nuovi veicoli a livello mondiale in più di 80 paesi.