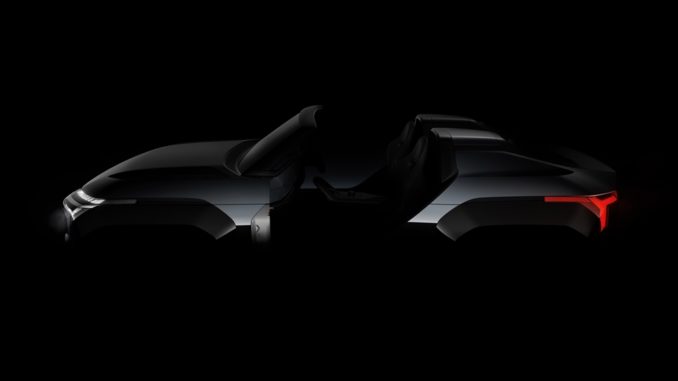 Two new concept cars will be unveiled from Mitsubishi at the 46th Tokyo Motor Show 2019: the MI-TECH Concept and the Super Height K-Wagon Concept.
The Mitsubishi MI-TECH Concept embodies the values of MMC's Drive your Ambition brand message under the concept of: "An electric SUV that delivers unparalleled driving pleasure and confidence over all terrain in light and wind".
The new concept car features a new, downsized and lighter plug-in hybrid Electric Vehicle (PHEV) drivetrain, a four-motor electric 4WD system and advanced driver assistance with active safety systems. The MI-TECH name is constructed using the "M" from Mitsubishi and the "I" from Intelligent, Ingenious and Inspired, while the TECH is an abbreviation of Technology.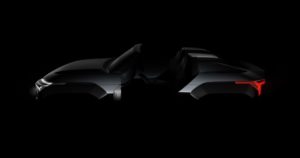 MI-TECH's advanced PHEV system is optimised with a light and compact unit for this small size SUV, using a gas turbine engine generator instead of a petrol engine generator, allowing the driver to use pure-electric driving mode and series hybrid modes, delivering the smooth and powerful performance characteristics inherent to electrified vehicles.
The MI-TECH Concept is driven by a four-motor 4WD system called Quad Motor with Dual Motor Active Yaw Control (AYC) with two motors for both the front and rear axles. This allows optimum torque to be delivered to all four wheels, bringing confidence to the driver with precise handling for the daily use and also enhanced performance for adventuring off-road.
MI-TECH Concept adopts a human machine interface (HMI) that projects a variety of information, detected by using advanced optical sensing technology, onto the windscreen of the vehicle, while the MI-PILOT driver assistance system not only alerts the driver in potential collision situations, it also supports the operation of the steering wheel and brakes. In addition, active safety systems support the driver in avoiding collisions and mitigating any collision damage. All these systems work together to deliver a reassuring, safe and enjoyable driving experience.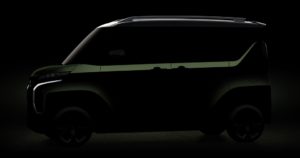 The new-generation Super Height K-Wagon Concept answers the wishes of those drivers looking to expand their list of destinations and going further towards to the horizon. The Super Height K-Wagon Concept features the roomy interior space as is standard of the genre while delivering the performance and functionality expected in this category. And, the SUV-taste design shows its Mitsubishi-ness.
This concept car delivers nimble handling and brisk performance while maximizing interior space. It also offers reassurance and safety to all occupants with MI-PILOT driver assistance technology, Forward Collision Mitigation, mis-acceleration mitigation and other advanced active safety systems which earn it SAPO CAR (Safety Support Car) S Wide classification from the Japanese government.
Other exhibits on the MMC stand will be the Mitsubishi Engelberg Tourer, the mid-size electrified SUV concept which was unveiled at the Geneva International Motor Show in March 2019, along with the Outlander PHEV plug-in hybrid SUV, Eclipse Cross SUV, Delica D:5 minivan, eK Cross, K height wagon and other key models sold in Japan.
Dendo Drive House (DDH) is a one-stop shopping service which bundles together the sale, installation and after-care of a Vehicle to Home (V2H) system that comprises an electric vehicle, a V2H adapter, solar panels and a domestic storage battery. MMC today started the trial sales of DDH packaged service in certain areas of Japan.
The Tokyo Motor Show opens to the public from October 24 to November 4 and these two concept cars will be exhibited at the Tokyo Big Sight.
Source: Mitsubishi Motors UK