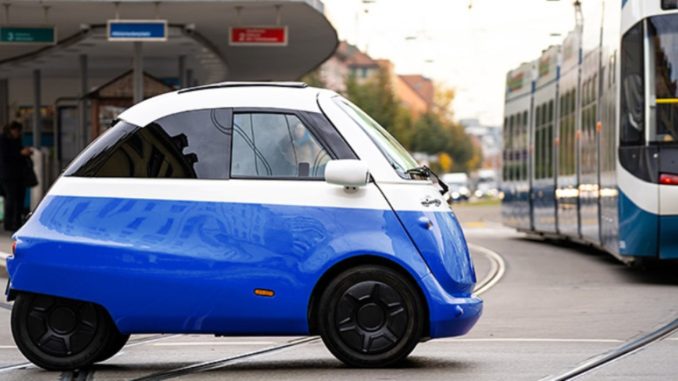 Microlino announced that a new production partner Artega will produce Microlino in Germany, taken the Microlino project to the next level.
Due to the massive demand, which was far higher than our expectations, Micro decided to take a third partner on board. Artega GmbH has taken over all rights to produce the Microlino from Tazzari, as well as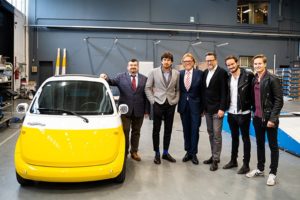 the rights for production and intellectual property of the Tazzari ZERO vehicles.
Together with Artega we are confident that we can meet the demand and provide a German quality product with Swiss precision. Tazzari on the other hand will continue to assist us until the start of production and will be responsible for the sales in Italy – said Ouboter family, that has the property to Microlino.
About Artega
Artega is a German sportscar manufacturer, located in Delbrück, Germany. In 2007, they presented their first sportscar named Artega GT successfully to the press. Their newest project is an electric sportscar named Artega Superelletra. The first prototypes of this vehicle will be produced in 2019.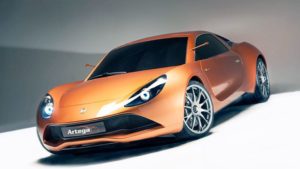 What makes Artega special as a partner is not just their experience in manufacturing high-quality products, but also their ecosystem. Their CEO Klaus Frers is also owner of Paragon, a supplier to the automotive industry, listed on the German stock exchange. Paragon has a range of products that fit perfectly into the ecosystem of the Microlino, such as displays, voice assistants, speakers and other interior parts. In addition, paragon has a subsidiary called Voltabox, which is specialized in producing Li-ion batteries for forklifts and e-bikes.
Start of production
The production will shift from Imola to Delbrück in the following weeks and expect only minor delays in the timeline..
The Microlino will be manufactured in a 3,000 m² factory hall in Delbrück-Hagen, starting from January 2019. The production capacity is planned to be 8,000 vehicles per year eventually with the first deliveries going out to Swiss customers in spring 2019.