Volvo Cars annuncia il suo nuovo obiettivo: vendere 1 milione di automobili elettrificate entro il 2025
Volvo Cars annuncia il suo nuovo target, la vendita di 1 milione di auto elettrificate entro il 2025
Fonte: Volvo Car Italia
Bologna, Italia. 22 Aprile 2016. Volvo Cars, casa produttrice di automobili di lusso, ha annunciato di voler raggiungere complessivamente il milione di automobili elettrificate vendute entro il 2025.
L'azienda svedese prevede di realizzare questo obiettivo proponendo almeno due versioni ibride di ciascun modello della sua gamma e lanciando la sua prima vettura completamente elettrica nel 2019.
Hakan Samuelsson, President CEO Volvo Car Group

"Il nostro è un obiettivo deliberatamente ambizioso," ha dichiarato Håkan Samuelsson, Presidente e CEO. "Sarà una sfida, certo, ma Volvo vuole essere protagonista di questo orientamento generale verso l'elettrificazione."
Volvo Cars si sta preparando ormai da cinque anni alla diffusione dei veicoli elettrificati. La Casa ha infatti sviluppato due architetture completamente nuove per automobili di dimensioni grandi e piccole – ovvero l'Architettura di Prodotto Scalabile (SPA) e l'Architettura Modulare Compatta (CMA) – che sono in grado di integrare la tecnologia di propulsione ibrida o quella esclusivamente  elettrica.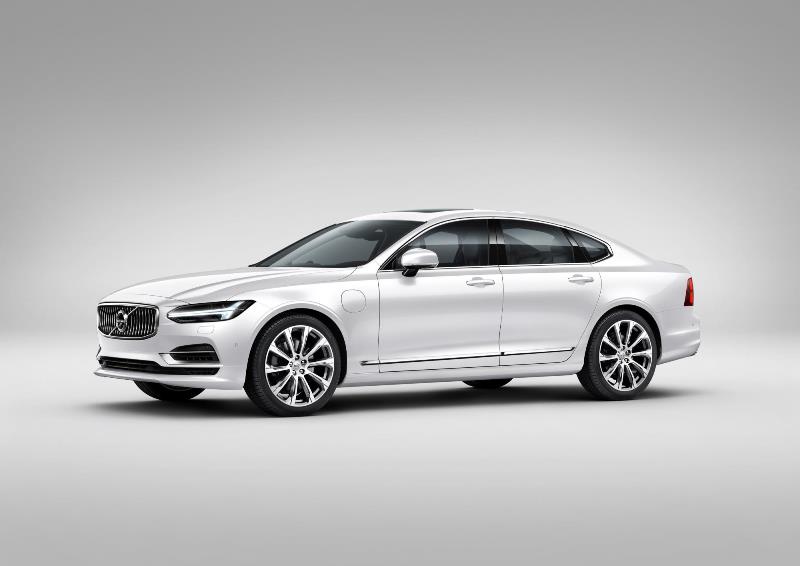 Le Volvo della Serie 90 e 60 verranno costruite sulla SPA e presto sarà lanciata una gamma globale di vetture della Serie 40 più compatte basate sulla CMA. Per tutti questi modelli saranno disponibili delle versioni elettrificate. L'obiettivo di 1 milione di automobili elettrificate vendute fa riferimento al totale di tutti i modelli.
Maggiori dettagli sul nuovo impegno di Volvo Cars per quanto riguarda la diffusione delle vetture elettrificate sono disponibili nel Rapporto di Sostenibilità per il 2015 di Volvo Cars (PDF).
La nuova promessa di diffusione dell'elettrificazione delle automobili rientra nell'ambito di un'ampia revisione del programma strategico per la sostenibilità di Volvo annunciato oggi e contenente numerosi nuovi impegni che vedono la sostenibilità al centro delle future attività operative della Casa Automobilistica.
Al nuovo impegno è stato attribuito il nome di 'omtanke', una parola svedese che significa 'considerazione' o 'prendersi cura'.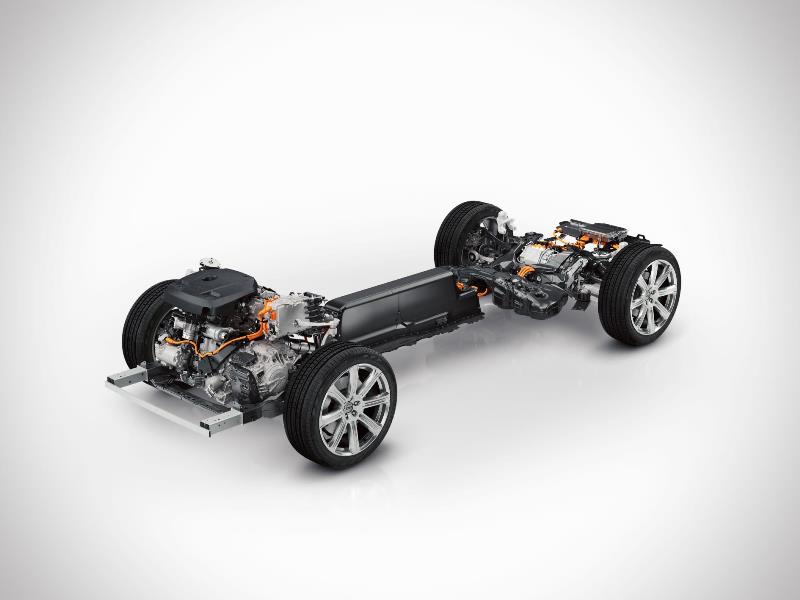 Fra gli obiettivi fissati da Volvo Cars c'è la promessa di arrivare a un'operatività priva di impatto sull'ambiente entro il 2025, di portare al 35% la quota di donne con incarichi dirigenziali entro il 2020, di continuare a perseguire l'obiettivo già prefissato di ridurre a zero il numero di persone rimaste uccise o gravemente ferite a seguito di incidente in una nuova Volvo entro il 2020 e di collaborare con partner internazionali per promuovere la sostenibilità.
"La sostenibilità non è nulla di nuovo, né qualcosa che rimane al di fuori delle nostre attività operative; si tratta piuttosto di qualcosa che è parte integrante di tutto quello che facciamo. E' semplicemente il nostro modo di operare," ha commentato Samuelsson. "Questo nuovo impegno verso la sostenibilità riflette la convinzione fondamentale di Volvo Cars che sia necessario anche crescere in modo responsabile."
Tutti i dettagli riguardanti il nuovo vasto impegno di Volvo Cars verso la sostenibilità sono contenuti sia nel Rapporto di Sostenibilità per il 2015 di Volvo Cars (PDF) sia nella versione online del Rapporto di Sostenibilità disponibile sul sito Web di Volvo Cars.
In English
Volvo Cars announces new target of one million electrified cars sold by 2025
Source: Volvo Car Corporation
Gotheborg, Sweden. 22nd April 2016. Volvo Cars, the premium car maker, has announced that it aims to sell a total of up to one million electrified cars by 2025.
The Swedish company plans to achieve this aim by offering at least two hybrid versions of every model in its range and releasing its first all-electric car in 2019.
"It is a deliberately ambitious target," said Håkan Samuelsson, president and chief executive of Volvo Cars. "It is going to be a challenge, but Volvo wants to be at the forefront of this shift to electrification."
Volvo Cars has been readying itself for the emergence of electrified vehicles for the past five years. It has developed two all-new vehicle architectures for larger and smaller cars – Scalable Product Architecture (SPA) and Compact Modular Architecture (CMA) – that can incorporate either hybrid or fully electric car technology.
Its larger 90 series and 60 series cars are to be built on SPA, and it will soon launch a global range of smaller 40 series cars on CMA. All of these cars will have electrified versions. The one million electrified car target is a cumulative total.
Full details of Volvo Cars' new electrified car pledge can be found in the Volvo Cars Sustainability Report 2015 (PDF).
The new electrified car pledge forms part of a wide-ranging review of Volvo's strategic sustainability programme announced today, which contains several new commitments that place sustainability at the centre of its future business operations.
The new commitment has been christened 'omtanke', which is a Swedish word that means 'consideration' or 'caring'.
Among the commitments being made by Volvo Cars are that it will impose climate-neutral operations by 2025, have 35 per cent of its leading positions held by women by 2020, move further towards its vision that by 2020 no one will be killed or seriously injured in a new Volvo, and work with international partners to promote sustainability.
"Sustainability is nothing new or something that sits outside our operations, it is something that forms an integral part of everything we do. It is simply our way of operating," said Mr Samuelsson. "This new sustainability commitment reflects Volvo Cars' fundamental belief that we must also grow responsibly."
Full details of Volvo's new wide-ranging sustainability commitment can be found in the Volvo Cars Sustainability Report 2015.
no images were found