Record del mondo per la prima auto completamente elettrica venduta all'asta al Salone di Parigi
Fonte: Coys
Parigi, Francia. 9 Ottobre 2016. Coys ha stabilito un nuovo record mondiale per la prima auto completamente elettrica venduta all'asta nella sua vendita inaugurale al Salone di Parigi – Mondial de l'Automobile di Sabato 8 ottobre.
La Tesla Roadster 2009 'Signature Edition' è stata la prima Tesla consegnata in Europa e venduta per 50.740 €. Tesla sta rapidamente diventando il leader di mercato delle auto dei nostri giorni e nel modo in cui le cose stanno andando, sia in termini di efficienza del carburante e di prestazioni, non c'è dubbio che questa prima, storicamente importante auto completamente elettrica sarà una delle classiche del Il futuro.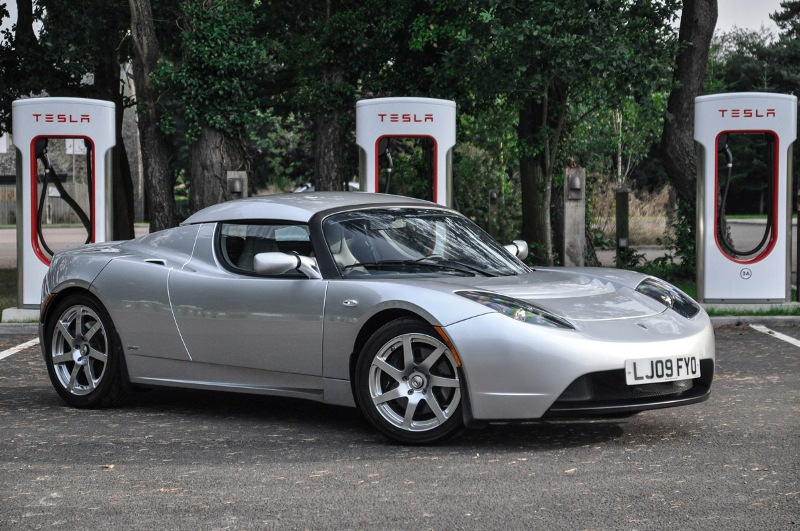 Le stime indicano che al di sopra di 2.000 visitatori hanno partecipato all'asta durante l'evento internazionale biennale, anche del mondo dello spettacolo che porta i motori in termini di numero di visitatori con 1,253,513 persone presenti nel 2014, che ha visto le auto vendute ad acquirenti internazionali in Europa, Giappone e Stati Stati Uniti.
Chris Routledge, CEO di Coys, ha dichiarato:
"Siamo stati molto entusiasti di essere partner aste del Salone di Parigi. Come asta inaugurale a Parigi è stata impegnativa, ma siamo stati lieti di aggiungerla al nostro portafoglio europeo che comprende Techno Classica di Essen, Scloss Dyck, Maastricht Inter-Classics e Monaco, con le vendite di firma a Olympia e Westminster a Londra, nonché l'unica classica asta di moto che si terrà nella capitale britannica".
Ha poi aggiunto:
"L'evento è di passione, entusiasmo, vedendo le auto che ami … l'asta era circa l'aspirazione di acquistare l'auto dei tuoi sogni, così abbiamo portato un' ampia selezione di automobili, provenienti da ogni angolo della Francia e di tutta Europa, a cui i visitatori così come i collezionisti potevano accedere."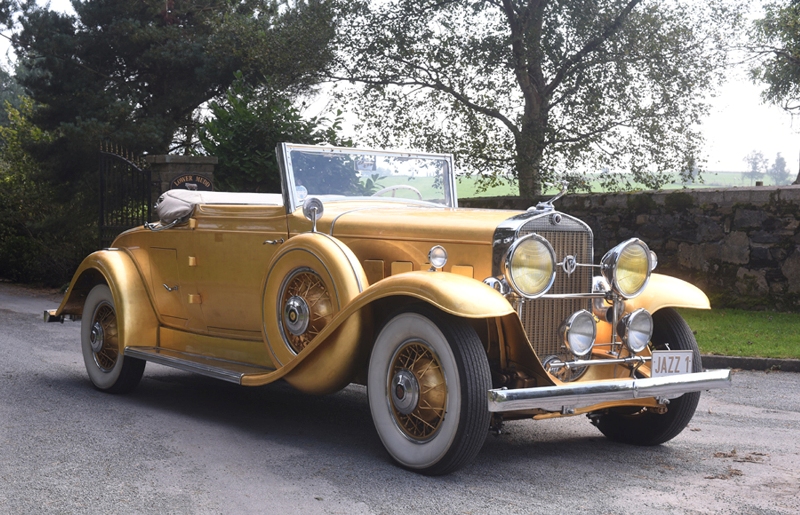 Un altro highlight dell'asta è stata la vendita della Ferrari 365 GT4 del 1973 del film 'Enzo Ferrari'. Dalla prestigiosa collezione Violati, questo è senza dubbio uno dei più significativi 365 pezzi esistenti. Offerto con il suo numero originale di targa MO 39333, la macchina era fortemente presente nel film del 2003 di Ferrari, basato sul libro di Enzo Biagi che descrive l'ascesa di Enzo Ferrari da un pilota di successo per uno dei più famosi imprenditori di tutti i tempi. E' stata venduta per 75.800 € ad un collezionista di Ferrari in Nuova Zelanda.
Una delle vendite di partenza del Salone di Parigi è stata la rara Cadillac Fleetwood Drophead Coupé del 1931 con livrea in oro 24 carati Gold Leaf che una volta apparteneva al fiammeggiante pianista Liberace, venduta per 98.000 €.
Altre auto da collezione che sono andate sotto il martello sono state due Porsche 356 Pre A, una cabriolet del 1955 che è stata venduta per 260.600 € e una 1500 S coupé del 1953 per € 283.000 allo stesso acquirente, una Ferrari 430 Scuderia 2009 per € 170.000, una Corvette C1 1954 per oltre 70.000 € e una Lamborghini Countach Anniversary del 1990 con meno di 400 miglia sul contachilometri per € 367.000.
L'Automobile Club de l'Ouest (ACO), organizzatore delle 24hs di Le Mans VIP Hospitality 2017 ha gentilmente donato molti esemplari in beneficenza per la causa più nobile e con la sua vendita ha aiutato a raccogliere fondi per sostenere un ragazzo i cui genitori, un ufficiale di polizia e un segretario di polizia, sono stati uccisi da un terrorista spietato a Magnanville, Francia, nel giugno di quest'anno.
La prossima asta Coys si svolgerà il 29 ottobre all'Alexandra Palace di Londra, Regno Unito.
In English
World record for first all-electric car sold at auction at the Paris Motor Show
Source: Coys
October 9th, Paris. Coys set a new world record for the first all-electric car sold at auction at its inaugural sale at the Paris Motor Show – Mondial de l'Automobile on Saturday 8th October.
The 2009 Tesla Roadster 'Signature Edition' was the first ever Tesla delivered to Europe and sold for €50,740. Tesla is fast becoming the modern-day-car market leader and with the way things are going, both in terms of fuel efficiency and performance, there is little doubt that this early, historically important all-electric car will be one of the classics of the future.
Estimates indicate that in excess of 2,000 visitors attended the auction at the international biennial event, also the world's leading motor show in terms of visitor numbers with 1,253,513 people in attendance in 2014, which saw cars being sold to international buyers across Europe, Japan and the United States.
Chris Routledge, CEO of Coys, said:
"We were very excited to be the auction partners of the Paris Motor Show. As an inaugural auction Paris was challenging but we were delighted to add it to our European portfolio which includes Techno Classica Essen, Scloss Dyck, Maastricht Inter-Classics and Monaco, along with signature sales at Olympia and Westminster in London as well as the only classic motorcycle auction held in the British capital."

He added: "The event is about passion, enthusiasm, seeing the cars you love… the auction was about the aspiration to buy the car of your dreams, so we brought a very broad selection of cars, coming from every corner of France and all over Europe, that visitors as well as collectors could access."
Another highlight of the auction was the sale of the 1973 Ferrari 365 GT4 of the 'Enzo Ferrari' film. From the prestigious Violati Collection, this is arguably one of the most significant 365 in existence. Offered with its original Modena number of MO 39333, the car was heavily featured in the 2003 film Ferrari, based on the book by Enzo Biagi depicting Enzo Ferrari's rise from a successful race driver to one of the most famous entrepreneurs of all time. It sold for €75,800 to a Ferrari collector in New Zealand
One of starts of the Paris Motor Show was the rare 1931 Cadillac Fleetwood Drophead Coupe liveried in real 24 carat Gold Leaf that once belonged to the flamboyant pianist Liberace, which sold for €98,000.
Other collectors' cars that went under the hammer include two Porsche 356 Pre A, a 1955 cabriolet that sold for €260,600 and a 1953 1500 S coupe for €283,000 to the same buyer, a 2009 Ferrari 430 Scuderia for €170,000, a 1954 Corvette C1 for over €70,000 and a 1990 Lamborghini Countach Anniversary with less than 400 miles on the clock for €367,000.
The Automobile Club de l'Ouest (ACO) 24hs of Le Mans 2017 VIP Hospitality kindly donated a charity lot for the noblest cause and with its sale it helped raise funds to support a young boy whose parents, a police officer and a police secretary, were murdered by a ruthless terrorist in Magnanville, France, earlier in June this year.
Coys next auction takes place on October 29th at Alexandra Palace in London, UK.
no images were found

.