Fonte: Motorcycle Industry Association (MCIA)
Londra, Gran Bretagna. 13 Ottobre 2016. La Motorcycle Industry Association (MCIA) è lieta di annunciare che il pubblico sarà presto in grado di godere di un sussidio per moto e scooter elettrici, che finora è stato disponibile solo per i veicoli a quattro ruote.
A differenza delle auto, le moto e gli scooter elettrici possono essere ricaricati a casa o al lavoro utilizzando le normali prese di corrente, che li rende più accessibili.
Il prezzo di ogni veicolo sarà ridotto di £ 1500 o il 20% del costo totale di acquisto (dal prezzo di listino), a seconda di quale dei due sia la cifra più piccola.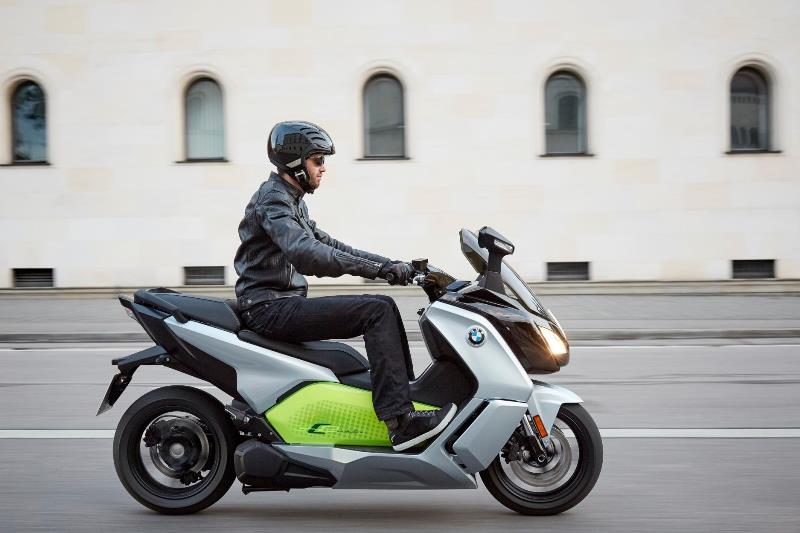 L'incentivo sarà reso disponibile per i nuovi motocicli elettrici e scooter elettrici stradali registrati che raggiungono determinati criteri di qualità, che includono una batteria con 5 anni di garanzia e una buona autonomia.
MCIA è stata coinvolta nelle trattative con OLEV, il dipartimento governativo che incoraggia i veicoli a basse emissioni, negli ultimi tre anni. Un annuncio iniziale di estendere la concessione di moto e scooter è stato fatto dal governo di coalizione nel Marzo 2015; tuttavia i dettagli non erano stati confermata fino ad ora.
I dettagli su come i produttori e gli importatori possono avere le loro moto valutate per l'ammissibilità saranno sul sito OLEV dalla prossima settimana.
I clienti che vogliono acquistare una moto elettrica saranno in grado di scoprire quali sono ammissibili una volta che i produttori le hanno aggiunte per la concessione e sono stati accettati.
Questo annuncio arriva come parte di uno stanziamento di £ 35 milioni per i veicoli a ultra basse emissioni annunciato questa settimana, per favorire l'assorbimento di moto e scooter a zero emissioni.
Steve Kenward, CEO di MCIA dice che questo dovrebbe contribuire a rendere i veicoli elettrici e gli spostamenti più convenienti per molte persone:
"Questo apre la porta al trasporto a zero emissioni alle persone che non sono in grado di permettersi le auto elettriche, che tendono ad essere una 'scelta di vita'. Moto e scooter sono una forma estremamente accessibile di trasporto elettrico e hanno la capacità di ridurre significativamente la congestione, in quanto essi condividono tutti i vantaggi di guidare una normale moto a due ruote. I conducenti possono filtrare nel traffico, spesso utilizzare le corsie preferenziali e di solito avvicinarsi alla loro destinazione finale, porta a porta, riducendo i tempi di percorrenza".

"Le motociclette sono esenti da oneri di congestione con 'carburante' che costano l'equivalente di un centesimo al miglio e niente da pagare di tassa automobilistica, sono più economici ed hanno parcheggio gratuito. Il passaggio a una moto elettrica o scooter elettrico potrebbe comportare enormi risparmi per il pendolare medio, o per le imprese che operano con flotta di veicoli".
Note
• MCIA rappresenta circa il 90% dell'offerta del motociclismo, con oltre 130 membri tra produttori e importatori, assicurazioni e finanziatori, fornitori di accessori e componenti più soggetti della sicurezza stradale.
• 3,7 milioni di sterline sono stati resi disponibili per l'assorbimento di moto e scooter a zero emissioni
• Sito Web per https://www.gov.uk/government/organisations/office-for-low-emission-vehicles
In English
Plug in grant for motorcycles now official
Source: Motorcycle Industry Association (MCIA)
London, United Kingdom. 13th October 2016. The Motorcycle Industry Association (MCIA) is pleased to announce that the public will soon be able to enjoy a subsidy for electric motorcycles and scooters, which has so far only been available for four wheel vehicles.
Unlike cars, electric motorcycles and scooters can be charged at home or work using normal plug sockets, which makes them more accessible.
The price of each vehicle will be reduced by £1500 or 20% of the total purchase cost (screen price), whichever is the smaller number.
The grant will be made available for new road registered electric motorcycles and scooters reaching certain quality criteria, which include having a battery with 5 years warranty and a good range.
MCIA has been involved in negotiations with OLEV, the government department which encourages low emission vehicles, for the past three years.  An initial announcement about extending the grant to motorcycles and scooters was made by the Coalition Government in March 2015; however the detail was not confirmed until now.
Details of how manufacturers and importers can have their bikes assessed for eligibility will be on the OLEV website from next week.
Customers wanting to buy an electric motorcycle will be able to find out which ones are eligible once manufacturers have applied for the grant and been accepted.
This announcement comes as part of a £35 million boost for ultra low emission vehicles announced this week, to encourage the uptake of zero emission motorcycles and scooters.
Steve Kenward, CEO of the MCIA says this should help make electric vehicles and travel more affordable for many people:
"This opens the door to zero emission transport to people who have not been able to afford electric cars, which tended to have been a 'lifestyle choice'. Motorcycles and scooters are an extremely accessible form of electric transport and have the capacity to significantly reduce congestion, since they share all the advantages of riding a regular powered two wheeler.  Riders can filter through traffic, often use bus lanes and usually get closer to their end destination, cutting door to door journey times.

"Motorcycles are exempt from congestion charges with 'fuel' costing the equivalent of a penny a mile and nothing to pay for vehicle tax, plus cheaper or free parking. Switching to an electric motorcycle or scooter could result in huge savings for the average commuter, or for businesses which operate fleet vehicles."
Notes
The MCIA represents around 90% of the supply side of motorcycling, with over 130 members including manufacturers and importers, insurance and finance providers, accessory and component suppliers plus road safety stakeholders.
3.7 million pounds has been made available for the uptake of zero emission motorcycles and scooters.
no images were found

.