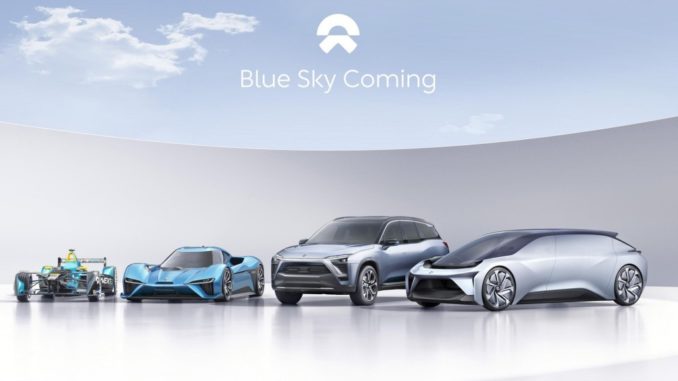 Il costruttore cinese NIO ha dichiarato la scorsa settimana che chiuderà un ufficio di San Francisco, licenziando 70 lavoratori secondo un rapporto di The Verge.
La start-up cinese ha presentato recentemente una nuova concept car della sua prima berlina sportiva in occasione dell'ultimo Salone di Shanghai di due settimana fa.
NIO è quotata in borsa a New York dal mese di settembre e nei primi mesi il titolo ha visto un picco positivo iniziale per poi scendere sotto il livello di IPO.
Nel mese di marzo era stata brevettata una nuova tecnologia per raffreddare la batteria durante le cariche veloci che utilizza il raffreddamento delle bus-bar e delle connessioni elettriche interne della batteria per rimuovere il calore dall' interno delle celle.
Attualmente, NIO è l'unica azienda che gestisce una rete di stazioni di scambio di batterie per auto elettriche in Cina.
NIO aveva in programma di costruire una propria fabbrica di automobili in Cina, ma ha annunciato agli investitori a marzo che aveva messo in stand-by quei piani di fronte all'"incertezza" dopo che il governo cinese aveva tagliato i sussidi alle auto cinesi. Per ora, almeno, continuerà ad avere le sue auto costruite in un impianto di produzione a contratto di proprietà di JAC Motors.
In una dichiarazione a The Verge, un portavoce di NIO ha detto:
Dopo quattro anni di rapida crescita, abbiamo creato un'organizzazione globale, ma lo sviluppo rapido ha anche posto problemi come reparti funzionali ripetitivi, compiti di lavoro non definiti, responsabilità lavorative poco chiare, e lavoro insufficiente per certe persone. Vorremmo risolverli ottimizzando l'efficienza della gestione quest'anno.