Le auto diesel VW e Audi TDI avevano "manipolato l'impianto" e hanno violato le regole EPA
Richiamate circa 500 mila macchine
Di John Voelcker
Fonte: GreenCarReports
18 Settembre 2015. L'annuncio è arrivato come un fulmine a ciel sereno: "La US Environmental Protection Agency terrà una multimediale alle ore 12 EST di oggi, venerdì 18 settembre, per fare un annuncio in merito a una grande casa automobilistica".
Fatto l'annuncio, si è appreso che alle case automobilistiche tedesche Volkswagen e Audi le era stato ordinato di richiamare mezzo milione dei suoi popolari veicoli diesel a quattro cilindri TDI venduti negli Stati Uniti tra il 2009 ed il 2015.
Più sorprendente è che l'EPA ha preso l'azione perché quelle auto TDI sembravano rilevare cicli di emissioni significativamente ridotti durante i test che diminuivano le loro emissioni in quelle circostanze.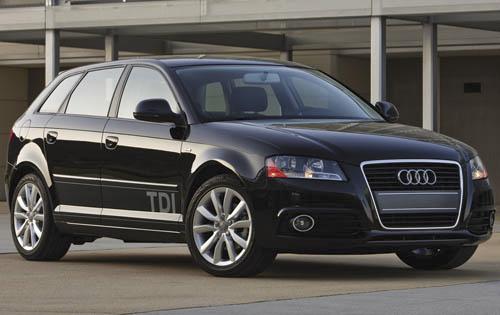 Le vetture in questione "presentano un software che spegne il sitema di controlli delle emissioni durante la guida normalmente e lo accende quando la macchina è in fase di prova delle emissioni", secondo Cynthia Giles, un funzionario di polizia EPA. parlando a una teleconferenza con i giornalisti.
Conosciuto come un "impianto di manipolazione", il software ha permesso le vetture di emettere fino a 40 volte il livello massimo di ossidi di azoto consentiti dalla normativa EPA, ha detto Giles.
Tali regolamenti di lunga data sono conosciuti come Tier 2 Bin 5.
Altre case automobilistiche che hanno scelto di vendere auto diesel dopo che i regolamenti sono entrati in vigore nel 2008 hanno usato l'iniezione di urea e sistemi di controllo delle emissioni più complessi per controllare le emissioni di ossido di azoto rispetto a quello fatto da Volkswagen.
Il sistema richiede un serbatoio separato che tiene una formulazione specifica di urea liquida che viene iniettata nel sistema di post-trattamento in determinati momenti.
Per il suo piccolo quattro cilindri TDI diesel, i veicoli VW sono stati in grado di rispettare i limiti EPA senza l'iniezione di urea – l'unica casa automobilistica a poter vantare questa caratteristica.
Mazda aveva detto che avrebbe introdotto un proprio motore diesel ad alta efficienza per il mercato degli Stati Uniti, senza ricorrere ad iniezione di urea.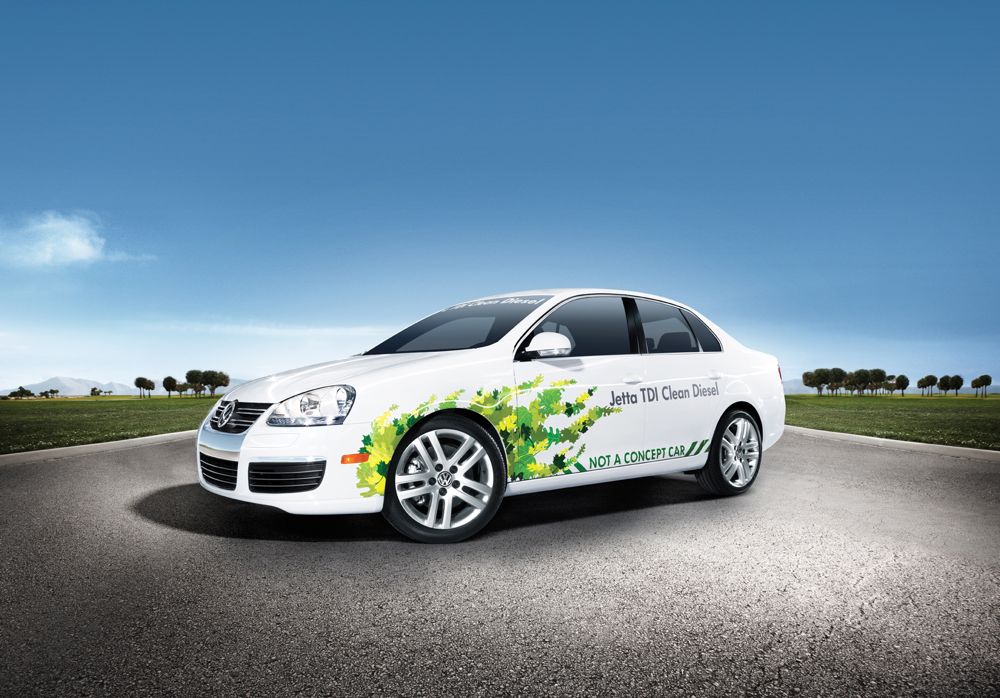 Dopo diverse scadenze mancate, Mazda non l'ha ancora fatto fino ad ora e si è praticamente smesso di parlare di questo motore.
Secondo le stime, il costo del richiamo potrebbe costare alla Volkswagen 18 miliardi di dollari.
Green Car Reports ha cercato Volkswagen of America per una dichiarazione sulle indagini EPA, le sue pretese di "impianto di manipolazione" a sette anni dell'introduzione dei motori TDI diesel, e cosa i proprietari dei veicoli interessati dovrebbero aspettarsi nelle prossime settimane o mesi.
La risposta dell'azienda, per intero, diceva così:
Volkswagen Group of America, Inc., Volkswagen AG e Audi AG hanno ricevuto oggi l'avviso dalla US Environmental Protection Agency, il Dipartimento di giustizia e del California Air Resources Board di un'indagine relativa ad alcune questioni di conformità delle emissioni.

VW sta cooperando con le indagini; non siamo in grado di commentare ulteriormente in questo momento.
La notizia segue studi europei che mostrano che alcuni motori delle autovetture diesel emettono molto più di quanto consentito dalle vigenti norme di emissioni della regione.
Questo non è il prima problema avuto da VW con l'EPA.
Nel giugno 2005, la società ha accettato di pagare 1 milione 100 mila dollari per risolvere la sua incapacità di comunicare tempestivamente all'EPA e per correggere un sensore di ossigeno difettoso che ha interessato almeno 329 mila delle sue Golf, Jetta e New Beetle degli anni 1999, 2000, e 2001.
Questa è stata la più grande sanzione civile imposta fino ad oggi per questo tipo di violazione.
I quasi 500.000 veicoli coinvolti nel richiamo corrente comprendono modelli Volkswagen, Golf, Jetta, Jetta e SportWagen modelli; l'Audi in questione è la versione A3 TDI vendute prima del model year 2015.
no images were found