Prossima generazione di Chevrolet Malibu Hybrid LT a partire da 28.645 dollari nel mercato americano
Progettata per offrire percorrenze di 48 MPG in città utilizzando tecnologie prese in prestito dalla Volt
Fonte: General Motors
Detroit, Michigan. USA. 9 Dicembre 2015. La Chevrolet Malibu Hybrid LT 2016, che raggiunge una percorrenza stimata da Generale Motors di 48 mpg in città, sarà disponibile nel mercato americano questa primavera con un prezzo di partenza di 28.645 dollari.
"Malibu sfrutta conoscenze e tecnologie direttamente dalla seconda generazione di Chevrolet Volt", ha affermato Steve Majoros, direttore marketing di Chevrolet Cars and Crossover. "Sfruttando questa tecnologia, stiamo ampliando il nostro livello di competenza e le lezioni apprese in modo di offrire ai consumatori un ibrido di classe mondiale".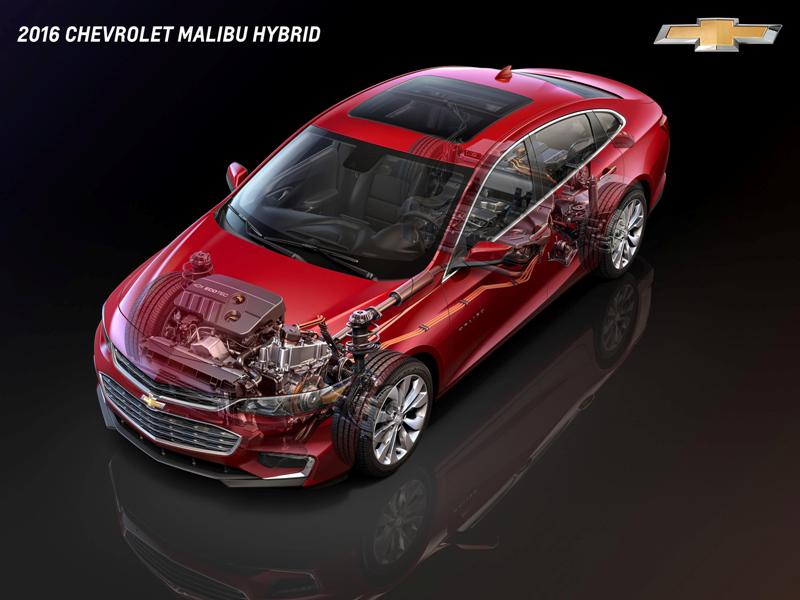 Con un nuovissimo propulsore ibrido che utilizza una unità di azionamento leggermente modificata e motori elettrici utilizzati nella Chevrolet Volt 2016, l'Ibrida Malibu offre una percorrenza in città stimata da GM di 48 mpg, di 45 mpg in autostrada e di 47 mpg nel ciclo combinato, valori senza pari nel segmento delle auto di medie dimensioni. Sono in attesa le stime ufficiali EPA.
Il modello Malibu Hybrid include di serie il Chevrolet MyLink Radio con touch screen 7 pollici a colori diagonale, disponibile compatibilità Apple e Android CarPlay Auto, e una telecamera di visione posteriore.
CarPlay e Android Auto sono prodotti di Apple e Google e le loro condizioni, tassi di piani dati e normative sulla privacy si applicano e richiedono uno smartphone compatibile.
Altre dotazioni di serie sulla Hybrid Malibu comprende 10 airbag, cruise control e pulsante start con ingresso passivo. Il nuovo motore Ecotec 1.8L ibrido ottimizzato ad iniezione diretta è accoppiato con due motori elettrici di trazione.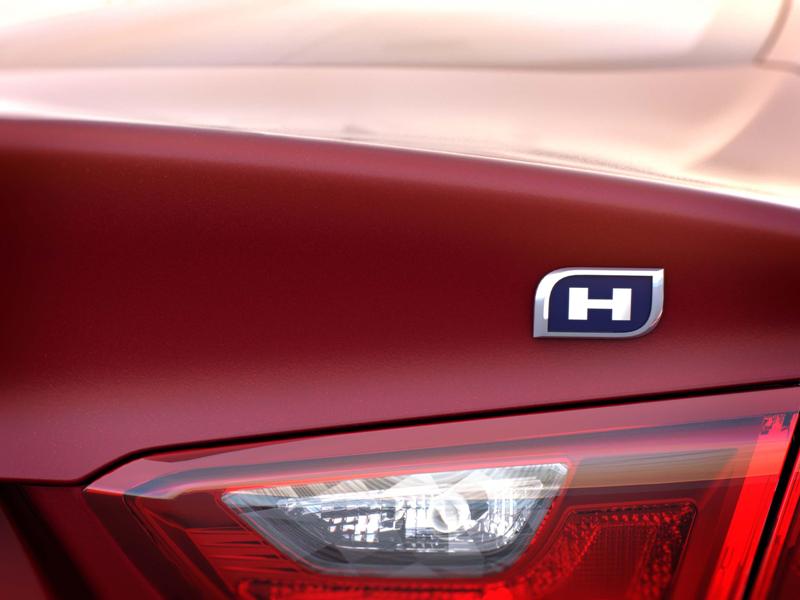 La Malibu Hybrid 2016 offre diverse nuove tecnologie Malibu per la sicurezza comprese il mantenimento di corsia (Lane Keep Assist), frenatura anteriore automatica per la sicurezza dei pedoni e dispositivo di frenata anteriore completa a bassa velocità. Il driver teenager, disponibile su tutti i modelli Malibu, contribuisce a sostenere sicure abitudini di guida per il muting audio o qualsiasi dispositivo abbinato al veicolo quando gli occupanti dei sedili anteriori non indossano le cinture di sicurezza. E' anche la prima vettura ad essere equipaggiata con il sistema che permette ai genitori di visualizzare le informazioni su come i loro ragazzi hanno guidato la vettura, strumento didattico che può essere utilizzato per rinforzare le abitudini di guida sicura.
La Malibu 2016 verrà costruita nello stabilimento GM di Fairfax, a Kansas City, nel Kansas, con parti di provenienza a livello globale.
Il prezzo al dettaglio suggerito del produttore include carico di destinazione ($ 875), ma esclude tasse, titolo, licenza, optional e tasse del rivenditore.
In English
Next-gen Chevrolet Malibu Hybrid LT starts at $28,645
Projected to offer 48 MPG city using technologies borrowed from Volt
Source: General Motors
Detroit, Michigan.  USA. December 9th, 2015. The 2016 Chevrolet Malibu Hybrid LT, which achieves a General Motors' estimated 48 mpg city, will be available this spring with a starting price of $28,645.
"The Malibu leverages knowledge and technology directly from the second-generation Chevrolet Volt," said Steve Majoros, marketing director of Chevrolet Cars and Crossovers. "By leveraging technology, we are broadening our level of expertise and lessons learned to bring consumers a world-class hybrid."
With an all-new, hybrid powertrain that uses a slightly modified drive unit and electric motors used in the 2016 Chevrolet Volt, the Malibu Hybrid offers a GM-estimated 48 mpg city, 45 mpg highway – and 47 mpg combined, unsurpassed in the midsize car segment. Official EPA estimates are pending.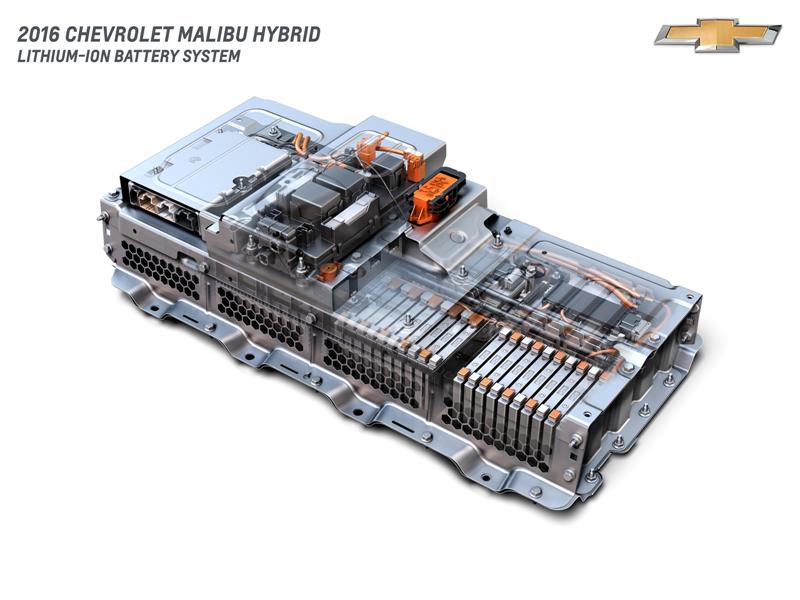 The Malibu Hybrid model includes standard Chevrolet MyLink Radio with 7-inch diagonal color touch screen, available Apple CarPlay and Android Auto compatibility, and a rear vision camera.
CarPlay and Android Auto are products of Apple and Google and their terms, data plan rates and privacy statements apply and require a compatible smartphone.
Other standard equipment on the Malibu Hybrid includes 10 airbags, cruise control and push-button start with passive entry. Anew Ecotec 1.8L hybrid optimized direct-injected engine is mated with a two-motor electric drive unit.
The 2016 Malibu Hybrid offers several new-to-Malibu safety technologies including Lane Keep Assist, Front Pedestrian Braking and Low Speed Front Automatic Braking. Teen Driver, available on all Malibu models, helps support safe driving habits by muting the audio or any device paired with the vehicle when front-seat occupants aren't wearing their seat belts. It is also the first invehicle system in the industry that lets parents view information on how their teenagers drove the vehicle, which can be a teaching tool to reinforce safe driving habits.
The 2016 Malibu is built at the GM Fairfax Assembly facility, in Kansas City, Kan. from globally sourced parts.
Editors: Manufacturer's Suggested Retail Price includes destination charges ($875) but excludes tax, title, license, and optional equipment and dealer fees.
no images were found